Tis the season, so from toys to video games and everything in-between, here's Brutal Gamer's list of the best to give and get for this Holiday.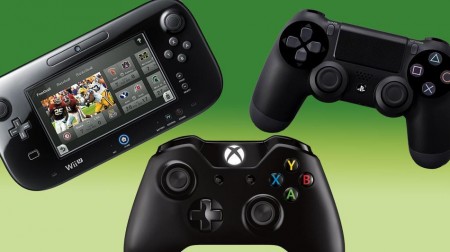 When people say that they 'can't believe it's the Holidays', I usually cringe. It's become one of those things that you just kind of expect to hear every year; though I have to admit that I kind of feel that way too right now. 2015 just kind of flew by for me (except for maybe like, two or three weeks over the Summer), and I really can't believe that it's December time again.
So if you're like me, then you probably have little to no idea what to get the friends and loved ones in your life; and of course, they flat-out refuse to make out some wish lists. So, if that's the case, then we've got you covered. Then again, we've also got you covered if you're looking for some stuff to ask for. Can't forget about that now can we?
Below, you'll find a ton of headsets, gaming accouterments, toys, books, and yes video games. Starting things off though, we've got some special staff picks for you featuring some special stuff that we just can't live without here at BG. So dive right in, make with the scrolling, and bust out the pen and paper or the 'notes' app; you've got a list to make.
STAFF PICKS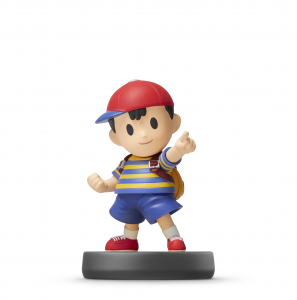 Michael's Can't Miss Holiday Gift Picks
amiibo

amiibo are the perfect little treat for any Nintendo fan in your life, even if they don't have a Wii U or 3DS with which to use it. The $13 figures (sometimes less, often more) work for people still playing the Big N's latest titles, and for those who haven't been interested recently but still have fond memories of Italian plumbers or little fairy boys.

Almost the entire Super Smash Bros for Wii U roster is available for purchase, but they aren't the only ones. Fans of Animal Crossing will enjoy figures like Isabelle or K.K., or even a pack of collectable Animal Crossing amiibo Cards (useable both with Happy Home Designer or the recently released Animal Crossing: amiibo Festival). If you're looking for something a little softer, consider a Yarn Yoshi amiibo ($17 and up), which is available in a couple of sizes and several colors. There are also a variety of Super Mario figures, Splatoon figures, and even a Shovel Knight figure.

amiibo look great on shelves even if players can't utilize them for the latest game functionality, and their price point isn't outrageous, so consider one for your closest Nintendo fan.

Pokemon Holiday Merchandise

A quick run to the Pokemon Center will net you tons of ideas for gifts to Pokemon fans young and old, including socks, hoodies, hats, shirts, cups, figures, and art of any kind, but for the holidays you can't go wrong with anything from the new Holiday Lineup. These items include brand new plush Pikachu Santas and plush Pokemon Snowmen, as well as various Christmas Ornamentation (such as wreaths and tree ornaments), and even some cute holiday mugs, featuring either Eevee or Pikachu, perfect for holiday hot chocolate. Most of these are available for acceptable price points ($15 for the mugs, ornaments, and plush), the beautiful greeting cards ask for a whopping $17.50 (for a 12 pack, complete with envelopes). But maybe that's not so bad if you're planning to frame one. The art options might make great Christmas decorations themselves, in a household of Pokemon lovers.
Erich's Can't Miss Holiday Gift Pick
Star Wars Risk
Everyone and everyone they know has a copy of Risk or has at least played the game of global domination. This holiday season is the perfect time to bolster the collection of your board game lover's collection. With the release of Episode VII, Star Wars will, without a doubt, be on everyone's mind. The classic game will bring the iconic world of Star Wars to your board game collection in a tried and true format.
The game is intended for two to four players, and takes between 30 and 60 minutes to play. Although anyone who knows board game time estimates knows that these times are usually way off and estimate a shorter completion time than reality allows for.
Jason's Can't Miss Holiday Gift Pick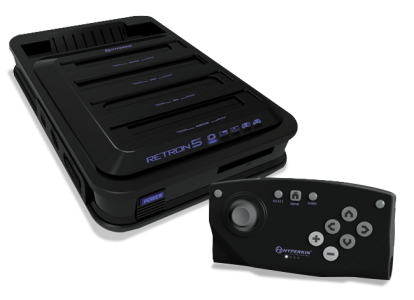 The Retron 5 console from Hyperkin

This little beauty is a retro-lover's dream machine. Capable of accepting carts from no less than 5 different classic consoles (NES, SNES, Famicom, GameBoy Advance, and Genesis), the Retron 5 has been my go-to system for old school gaming since it launched a few years back. I've never had any issues running games, though I've heard that a few might run not-so great. Everything I've plugged into it though has played just like it was running on its native system. Well, except for the fact that you're able to save your game even if the original title didn't offer that feature. Nice little bonus, that.

Grab one of these and maybe a few old games (from eBay or GameStop or wherever) and you're good to go for one of the coolest retro-themed gifts you're going to find anywhere.
TECH AND GADGETRY
Headsets
As usual, we took a look at some incredible gaming headsets this year at BG. Thrust master put on a show with a fantastic on-two punch, as did Plantronics, who continue to make a splash in the gaming arena. Don't forget about Polk Audio's excellent-sounding contributions though, or Kingston's Hyper X and SteelSeries' Siberia 200's.
All of the above will give you maximum bang for the buck, and should score you some points this Holiday… if you choose to give 'em away that is and not, you know, just keep 'em for yourself.
The following have been put into work a little too late for reviews to be up for the Gift Guide, although so far, all are getting high marks. We'll have updates to this guide as the season rolls along, though you probably won't go wrong with anything that Plantronics and Polk has on offer.
Plantronics RIG 500E
Plantronics RIG Flex LX
Polk Striker Pro and Striker Hitman Edition
Gaming Gear
Outside of games themselves, there's little that gamers enjoy more than picking up a new peripheral for their favorite platform. Controllers, extra storage, and little enhancements make for greta gifts too, some of which are relatively inexpensive options for the giver. Here we've assembled some of the best stuff that we've reviewed this past year from all of the above.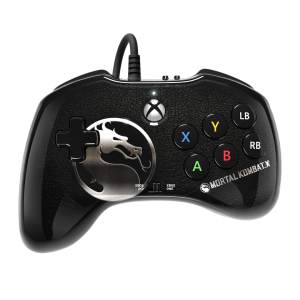 The Rest
Handheld consoles might be facing challenges from mobile phones, but they're far from dead yet, as the Nintendo New 3DS shows. As the sole new offering (sort of) this year in terms of gaming platforms, you better believe it made our wish list. We've also got some great headphones on here for those who like to game and listen to their tunes in private, and a series of add-ons for mobile and tablet fans, as well as one heck of a monitor for PC gamers.
Oh, and then there's the new Keurig that makes cold drinks like craft sodas and mixed beverages. Perfect for the gaming den? Oh yes.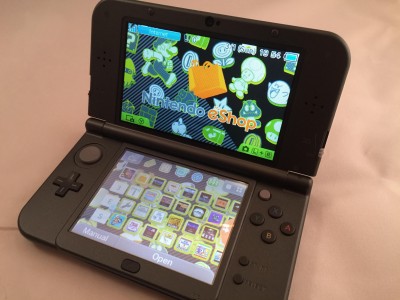 Powerskin Pop'n 3 – As far as battery packs for your iPhone go, the Pop'n 3 is a pretty phenomenal one. The life is great, the charge time is excellent, it holds firmly in place, and -most importantly- the thing has a built-in charging cable.
Nintendo New 3DS XL – The New 3DS XL has a few big improvements over the previous model that make it the one to own if you're a gamer on the go.
ViewSonic VX2475Smhl-4K – Perhaps the best way to decide if the VX2475Smhl-4K is right for you would be a simple question. If you need to buy a monitor now would you be happy to need to buy another in a  year because it's not 4K compatible? As consumers we like the idea of saving a few pounds and buying a perfectly fine 1080p monitor, but knowing that it's expiration date is approaching fast isn't something that sits well.
Puro Sound IEM500 – Great sound quality with clear audio and solid bass highlight a pair of headphones that have an eye on protecting your hearing.
Puro Sound Labs Kids Wireless Headphones – No, they won't blow anyone away with volume levels, but the idea to have a pair of headphones that will actually 'look out' for young listener's hearing is pretty great. What you get in this package is a terrific quality pair of wireless headphones that can work with almost anything, and look awesome doing it.
Leeo Smart Alert Nightlight – If you're looking for a device to add some simple home-monitoring to your domicile, I'd highly recommend the Leeo. As long as you have a detector, a wi-fi network, and a mobile phone (all required for the Leeo to work), it's kind of a no- brainer.
Backup Hard Drive – Much like with the gift cards mentioned below, backup hard drives for not only the PC, but also today's consoles are almost a must-have. Unlike the gift cards though, backup HD's are incredibly useful even if the person you're buying for doesn't buy digital games all that much. It's the state on the PS4 and Xbox One both, that games require installs, and unless the person in question gets rid of games as though it's a bodily function, he or she is gonna need as much room as is humanly possible.
Nintendo eShop, Xbox Live, PSN, Steam gift cards – You cannot go wrong with gifting a digital gaming gift card to your favorite gamer. With digital offerings being more popular and in greater supply than ever, you can never have enough credit in your account (especially for those Steam sales…).
D Link 3200 Ultra Wi Fi Router – Squeeze some ridiculously fast performance out of your high-speed connection with this wireless router. It's an absolute beast that offers ti-band signals, smart distribution of signal share, and tracking of connected devices.
Keurig Kool – We don't have a review posted for this brand new offering from instant drink-maker Keurig, but trust us- it's awesome. The device is larger than your average Keurig (hot), and can pump out brand name and craft sodas from its proprietary pods (which have the carbonation built into them), as well as making mixed drinks, though you have to add in the alcohol. Yes, it's as good as it sounds.
TOYS, BOOKS, AND TONS MORE
Toys and Collectibles
What's the Holidays without a few new toys to unwrap? And oh my was there a bumper crop of awesome stuff the year. From Marvel Legends and DC Direct's offerings on the superhero end of things, to NECA's usual high-water marks, and the incredible love letter to Generation 1 that is Transformers: Combiner Wars, there's a little something for everyone.
Batman: Arkham Knight, DC Icons, and Batman: The Animated Series figures from DC Direct – While Batman: The Animated Series and the awesome designs from the Batman: Arkham series of games probably need no introduction (they're all great), DC Icons is probably the sleeper hit line of the year for DC Direct. The all-new set of figures (which just launched with wave 1) is super-poseable and offers some of the biggest stars in the DCU right along with niche characters like Mr.Miracle.
Masters of the Universe Minis and Giants from MattyCollector.com– Know a Masters of the Universe fan who isn't into (or doesn't have the shelf space for) collecting the whole line of MOUT Classics? The Minis line just might be for them. With exaggerated features and a cartoony look, they're great fun.In sharp contrast are the Giants, which are mighty-sied replicas of the original He-Man toys from the 80s.
Marvel Legends from Hasbro – Marvel Legends is back in a big, big way. One of the greatest superhero toy lines of all time hit a monster of a lull not all that long ago and was left for dead by many a collector. But with great sculpts and character choices, it's been a revelation for Marvel Comics (and movie) fans in 2015. 
Transformers Combiner Wars figures – Probably my favorite line of the year, Combiner Wars is a gold mine for fans of the original Transformers toys/cartoon in the 80s. Based not he comic book series that's currently running from IDW, Combiner Wars has so far seen a huge number of revamped original Autobots and Decepticons hit retail. And as the pick of the litter, the two foot tall Devastator is a glorious sight to behold.
NECA Aliens Power Loader and 30th Anniversary Xenomorph Egg Set – You really can't go wrong with any of the Aliens (or Predator) toys from NECA, but I'ev whittled down the choices to two winners for this guide – the Power Loader and the Egg Set. The Power Loader is easily one of the most iconic things from the original Aliens films, and it's reproduced in incredible detail here, complete with light effects. As for those Eggs, the carton (its a real carton!) of 6 Alien eggs offer both closed and open eggs that have included facehuggers. Yes, that's awesome. 
Commando 30th Anniversary figure from NECA – Arnold Schwarzenegger fan? Then there are probably few things as joyously goofy and enjoyable for you than Commando. The film oozed silly action and cringe-worthy one-liners, and was one of the most fun action flick of all time. Celebrate it with one of the best likenesses of Arnie to ever make it into a retail box and enough firepower for an army. 
NECA Video Game Appearance figures – You might think that there's a lot of NECA on this list, and there is. It's for good reason too, as the company makes some awesome stuff, with their Video Game Appearance line right at the top of the list. A continuing series of figures re-deco'd to look like their 8bit era incarnations on consoles like the NES, Sega Master System and others, it's pure joy for pretty much any retro game fan. 
Funko Pop! vinyl figures – Funko has taken the market by storm and filled in shelf after shelf of collectors everywhere with their Pop! line of figures. The line has just about every license known to man (from Marvel and DC, to movies like Back to the Future and Big Trouble in Little China, and everything in between), is relatively inexpensive, and as collectable as anything has ever been in the history of anything. 
Star Wars: The Force Awakens toys from Hasbro – Do I even need to talk about this one? What's almost assuredly the biggest film of the year also has one of the biggest toy lines of the year. If you can locate any of the seemingly poorly distributed and stocked figures, they'll probably make the sci-fi fan in your life smile.
Comics, Books, and Graphic Novels
Visual histories, vaults and other books of that ilk have been favorites of fans for years, and there are not all that many who wouldn't enjoy owning a 'complete' look at their favorite property. Art books are also a giftable favorite, as most gamers and come fans can't resist thumbing through massive tomes, loaded for bear with artwork dedicated to their favorite stuff.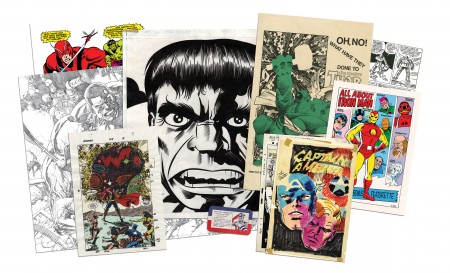 This year, we've also got a few graphic novels on the list, books that harken back to some classic TV. If you know a fan, they'll probably enjoy.
The Avengers Vault – Suitable for all fans, from casual to hardcore, Peter David's chronicling of the Avengers is an extremely worthy addition to just about anyone's bookshelf.
Knight Rider vol. 1 – Knight Rider is off to a sold start here with volume one of the ongoing series. It's pretty different than what you remember from the TV show in that this version is modern, more violent, and generally much savvier about the dangerous world that this man who does not exist inhabits.
Saved by the Bell volume 1 – Perfect for younger readers, and a nice afternoon of reading for older fans who remember watching the show on Autumn afternoons after school, Saved by the Bell is an enjoyable tribute to a cultural phenomenon and a fun time all around.
DC Comics: A Visual History Updated Edition – No matter what kind of a DC Comics fan you are, or whichever time period you remember the fondest, there's something for you in DK's DC Comics: A Visual History Updated Edition. I highly recommend the book of that reason, as well as the fact that you're pretty much guaranteed to uncover plenty of facts that you never knew before about these characters and the publisher behind them.
Andre the Giant: Closer to Heaven – An easy read that will capture the attention of many, Andre the Giant: Closer to Heaven presents a unique opportunity to revisit the story of a legend.
Game Art – Game Art is a quality and original take on the industry that we love, plain and simple. It also expands on some of the ideas that went into the games that it covers, not just shows off their good looks, and that's extremely admirable. Not that you shouldn't think that there's plenty of that in there too though, as pretty pictures abound in this volume.
Ghostbusters: The Ultimate Visual History – Ghostbusters: The Ultimate Visual History is pure gold if you're a fan of these kinds of books, or the Ghostbusters in general. I seriously doubt you'll be disappointed.
Capcom Fighting Tribute – I can't recommend this book enough; I'm a fan of Udon, and the stuff they manage to put out is extraordinary every time, especially this collection. Pick it up, or fists will fly at this location!
The Art of Assassin's Creed Syndicate – Beautifully rendered illustrations that cover characters, elements, and the city itself coat the heavy-stock pages and are flanked by facts and descriptions of the thoughts that went into the designs. If you love behind-the-scenes stuff and Assassin's Creed, then this book is for you.
Devil May Cry 3 1 4 2 Graphic Arts – Whether you were like me, and played some Devil May Cry, but it has been a while, or your a die-hard who has all the games, the books and everything in between, I doubt you will be disappointed with this one.
GAMES, GAMES, AND MORE GAMES
And finally, where would we be without games? The meat and potatoes of BG and one of the biggest forms of entertainment on the Earth, 2015 was no slight year for the art form. Tons of great stuff saw release this past 12 months, including some that might go down as some of the greatest classics of all time.
The following list was assembled of the highest-rated titles that we reviewed this year, so everything that you see below got scored with a 9.0 or higher. That's not to say that there weren't plenty of other great games that saw release as well, with stuff to fit every taste and age bracket, but these are the best of the best, the stuff that's least likely to miss the mark.
Also, as you read through, keep in mind that many of the below are available on multiple platforms. So although we've reviewed, say, Metal Gear Solid V on the PC, you can definitely also get it for the PS4 or Xbox One.
PC
Xbox One
PS4
Wii U
Handheld