Editor's Note: This interview has been edited for clarity.
Musician and Gaming Makeup Artist Heather Galipo A.K.A. CrowJane remind us that our happiness matters and that healing is possible even during the hardest of times.
Being a makeup artist is a very difficult yet rewarding experience. It is a journey of trying out new things while expressing yourself. Heather started with only a couple of tools when she started and you can too with https://www.hairandmakeupgirl.com. Join the author in her journey towards improvement in the skill.
This is a crazy time we are living in. So how have you been doing Heather during the global pandemic? Are you okay?
Heather Galipo: I feel like the pandemic has made the passage of time really weird. I've had jobs here and there and just helping people out, and it's almost like we trade. All of my friends who are also artists just want to create stuff and if we don't we go crazy [Laughs.] We know everyone's hard on money so we just help each other out, and I've been able to spend my time through other things. Luckily, I was involved with unemployment before the pandemic hit because when the job ends I don't know when the next one is going to come, so I would turn in my hours to unemployment just in case I don't work for the next week or two. I already had the ball rolling and I'm okay! I still have a roof over my head.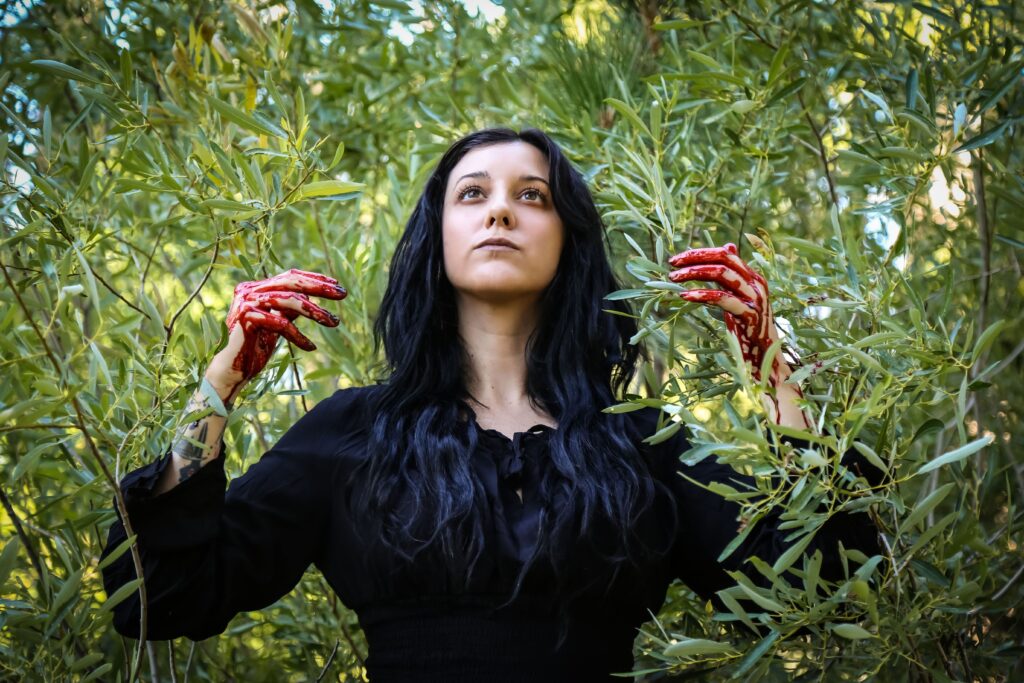 Absolutely! I've been wondering how you've been doing because these hard times are emotionally exhausting and many people have taken a hit with their mental health. As for me, I had a huge spike in anxiety and I wasn't coping well so I knew I needed professional help to keep myself healthy.
Heather Galipo: Yeah! For sure!
Can you tell me the story about how you found your love for makeup, music, and art?
Heather Galipo: From a young age, I had an obsession and passion for art in general. I was an art nerd in school, and my siblings were also involved in art so that helped influenced me. As a kid, I had this black and white turn knob TV that got channels 1-13, and I loved movies! I got really into music to the point where I would fall asleep listening to Shania Twain on the country music channel. I feel like I grew up in this weird world in my head which naturally steered me to art! [Laughs] Art was always there and I'm an escapist on an emotional level. In high school when I was painting, drawing, and taking all these art and guitar classes—I was afraid quite honestly to go to an art college. I knew it was expensive, I knew I would be in debt, and to me being a painter felt like an unrealistic dream.
David Bowie has a really good quote: "You have to be kind of insane to try to be any kind of artist. Otherwise, if you weren't kind of insane why wouldn't you choose a job that puts bread on the table?" [Laughs] You know it's really like rolling the dice, but I'm a passionate person and I always knew that if I don't do this chances are I'm going to be unhappy in my life. I think it's worth the risk so I just devoted myself to makeup because I'm still painting and doing all the things I love in a form I felt would be easier to make a substantial living with.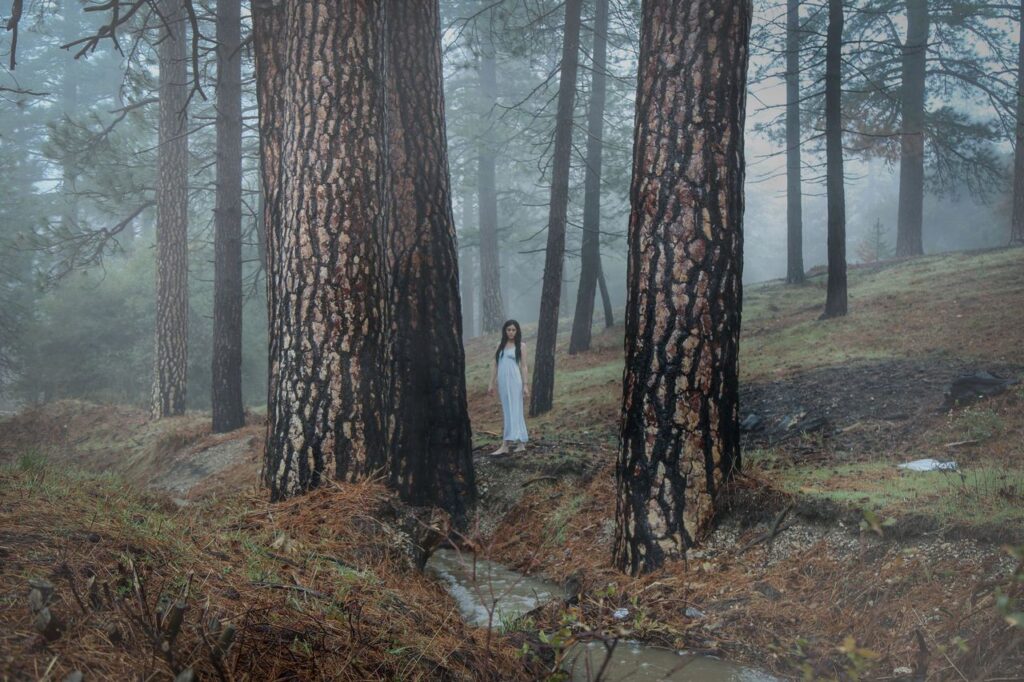 Your album Mater Dolorosa was released on September 15. Can you tell me the story behind it?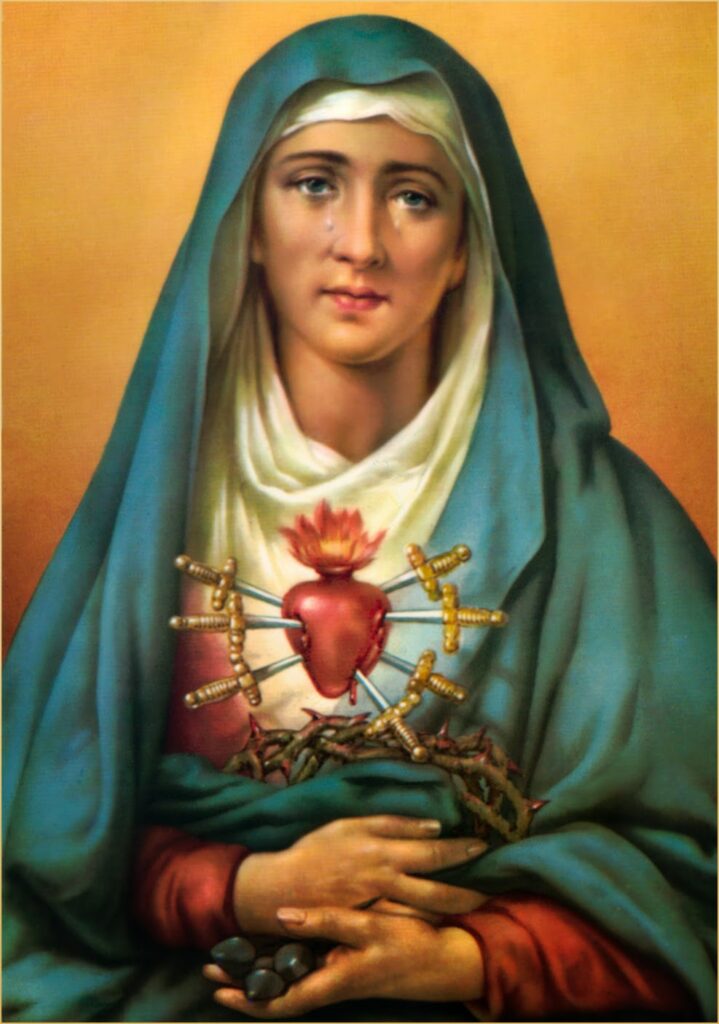 Heather Galipo: The album was essentially started as a music therapy session with my friend Producer Paul Roessler at Kitten Robot Studios. What started as just a way to release emotions through words and song turned into a dedication to make a beautiful experimental record. Using interesting unusual sounds from unusual objects such as foil and metal bed railing. I wanted to create a story and a feeling through the words and the music itself. Feelings of sorrow, mostly, but also the beauty of love. Mater Dolorosa is the Catholic depiction of Mother Mary with seven swords in her heart and stands for the Lady Of Sorrows. A fitting title for the album.
So, Heather, we got a link to your IMDB page and I wanted to double-check. Were you part of the live-action adaptation of Mulan with the Makeup Department?
Heather Galipo: Yeah! I helped out with the pickups of Mulan. I wasn't in New Zealand which is where they shot the majority of the movie as they did pickups in LA at a studio. I got to help out with the really big fight scenes by making all the characters dirty and fit the looks of the makeup designer.
The Last of Us Part II and Star Wars Jedi: Fallen Order are video games that have exploded in popularity and when the Last of Us Part II was announced fans were highly anticipating it. How did you feel to be one of the makeup artists for those games?
Heather Galipo: Interestingly, I got the MoCap position from a makeup artist friend of mine named Megan Williams as she does the majority of these and I help her out. There's a lot of secrecy on jobs like these you know? You show up, they don't really tell you exactly what the job is, you're there for work, and then as you're there you're like: "Wait a minute. Is this Star Wars?" [Laughs] I remember my first job and I was kind of confused. When I started to recognize what it was and got more jobs, I became familiar with the games that were coming out and everything that was going on.
It's cool to be a part of the animation — these amazing actors and actresses that are coming in on the day dressed in film suits and in a big white room. [Laughs] They have to pretend that they're in the place they're at in the video game! They're amazing at their job and I get to help out the animators by putting dots on their [actors and actresses] face in a perfectly mapped out way so that they know where each part of their muscle is and can move their facial features as realistically as possible. That's a really cool process to learn about and be a part of. There are multiple dot maps that we have the options of doing and some animators prefer one over the other depending on a person's face, and it's cool watching it go down.
There's a screen basically showing what it's going to look like in the video game and they [actors and actresses] get to watch it back. The technology is amazing and to be honest, I'm not a big video game person— I'm not like sitting at home playing them all the time. [Laughs] I sort of fell off after the first PlayStation and Nintendo 64 but I appreciate it and I'm familiar with what's going on a little bit. So I wasn't anticipating The Last of Us Part II because I wanted to go play the game, I just got to be a part of it thanks to my makeup artist friend Megan Williams and the people that hired me on from PlayStation.
[Laughs] I was going to ask you what your favourite video game was.. You know what? I'll still ask it! Do you have a favourite video game, Heather?
Heather Galipo: [Laughs] I mean yeah! There have been video games that I got obsessed with for a portion of the time. I liked fighting games a lot such as Tekken and I played Final Fantasy for a while and I feel like the heat of my video game days [focused on] the Nintendo 64 and the Legend of Zelda. My brother got a Nintendo Switch and I played the new Legend of Zelda that came out while on a family vacation and I got SO addicted. I can see why this is people's lives!
I agree Heather! As a little girl, I played the Nintendo 64 a lot with my brothers and as a kid, it's hard to share a system with siblings at times. [Laughs] If you have a favourite video game memory I would encourage you to hold on to that as even if we can't play video games as much as we used to or interests change, there's still something special about video games in general. They are still a form of art.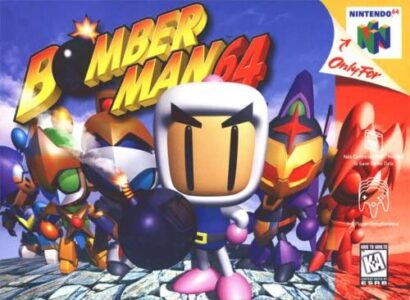 Heather Galipo: Yeah definitely! I think The Legend of Zelda is probably among my list of top faves and I have wonderful memories especially with my siblings. There are various family members in this way that we connected over playing video games. I remember laughing hysterically with my sister and my cousins as we played Nintendo 64's Bomberman. There's a part where you get all small but really really fast! We loved that part. I remember laughing hysterically with my family over being a tiny Bomberman zooming around, and also when you're winning over a family member and it's just fun and they're like: "Damn it!" [Laughs]
How has your career challenged and inspired you?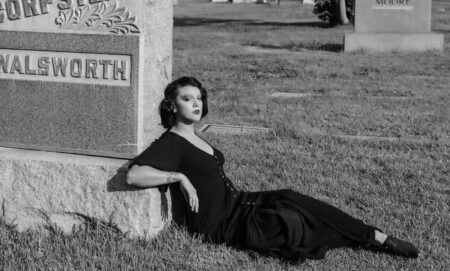 Heather Galipo: It's been a challenge to stick with it and see where it goes and there's a lot of politics in this industry. I worked in special FX shops and it's mostly men, to be honest. There are changes now but it's still a male-dominated field especially in makeup FX. I do it all. I really don't want to be pigeon-holed even though I love making creatures, I also like beauty editorial shoots and it's all fun to me. It's been a challenge navigating the different personalities—I have a big moral compass and climbing the social ladder makes me really uncomfortable. This sort of facade and fakeness that's in the industry among people is uncomfortable to me as well. Sometimes I feel like it's more of an LA thing but it's just been my experience, and to a certain extent I get it.

There's a lot of prestige in this line of work and I understand the obsession to advance and to a small degree I know what it feels like to land the big job and it feels like rock stardom. I've seen it in music, I've seen it in makeup and I totally get it— but my human side the side that's not super business can get pretty uncomfortable with the ugliness that can come from all of that. It's healthy for me to balance it out, to show up and do my best at this work that I love, to stay grateful, treat everyone with kindness on a human-to-human level, and to remain loyal to the ones I know have my back in this industry.
Connect with Heather Galipo on Social Media!
Twitter: https://twitter.com/crowjanenoise/
Facebook: https://www.facebook.com/CrowJaneNoise/
Instagram: https://www.instagram.com/crowjane/