Last year I made my Top 10 list in June.
I'm all about breaking records. My top 10, in no particular order:
Chained Echoes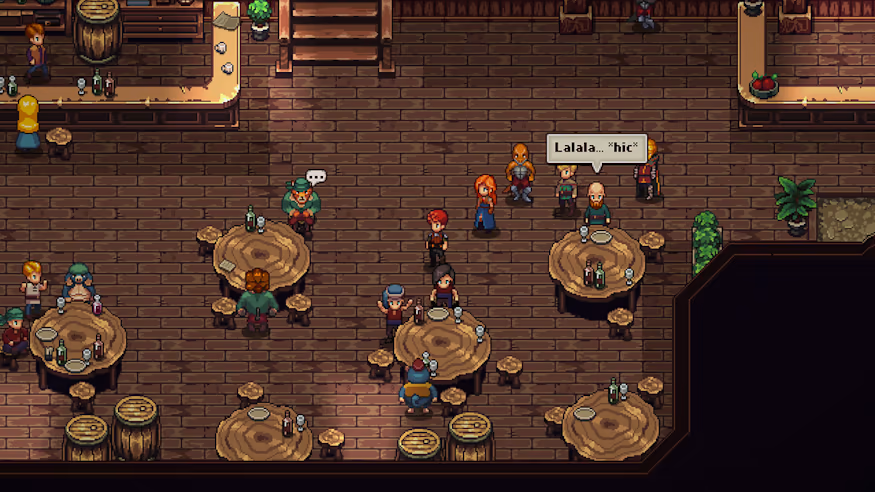 Chained Echoes is a phenomenal achievement for such a small development team (see: one person). As old-school-inspired JRPGs go, it's at the top of the list thanks in no small part to its riveting story and quick pace. A plethora of characters with differing views of the world make for the perfect party. There's drama aplenty, from fantasy politicking to interplanetary demons. The music and sprite work are sublime as well. And the combat is attentive. Really, it's hard to pick anything that I didn't like, which is why it's so easy to put on this top 10 list.
Pokemon Legends Arceus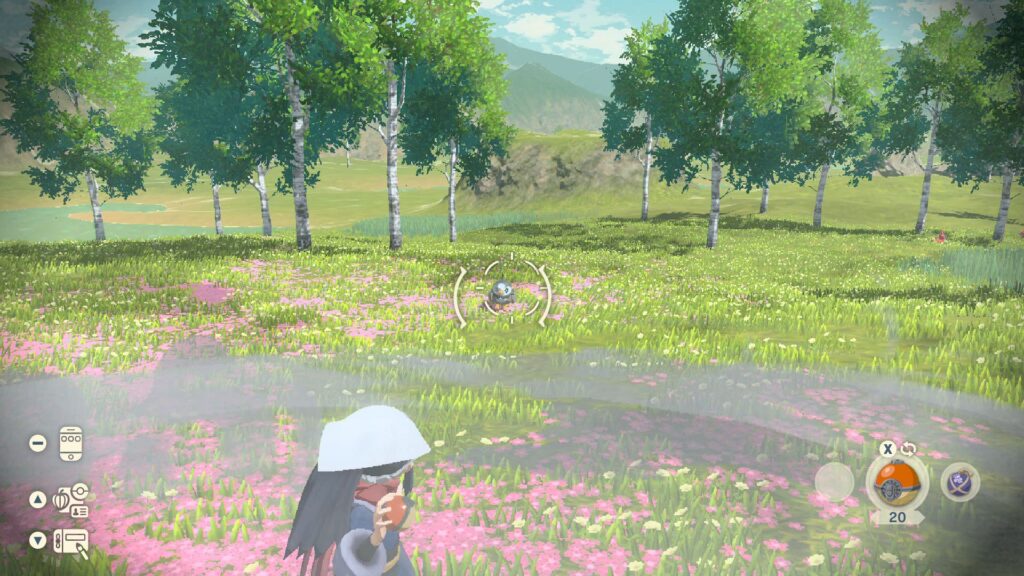 First things first: Pokemon Legends Arceus's trainer battles were the worst the franchise has ever had due to the new speed mechanics and the obtuse changes to damage calculations. It also doesn't help that the story wasn't just really simple, as per Pokemon's usual: it was genuinely bad. And the repetitive, uninteresting textures of the environment were ugly.
But despite all of its problems, Pokemon Legends: Arceus was no doubt a breath of fresh Hisuian air, a reinvention that was just as fun to play as the mainline titles. On that, my stance hasn't changed since last year.
Splatoon 3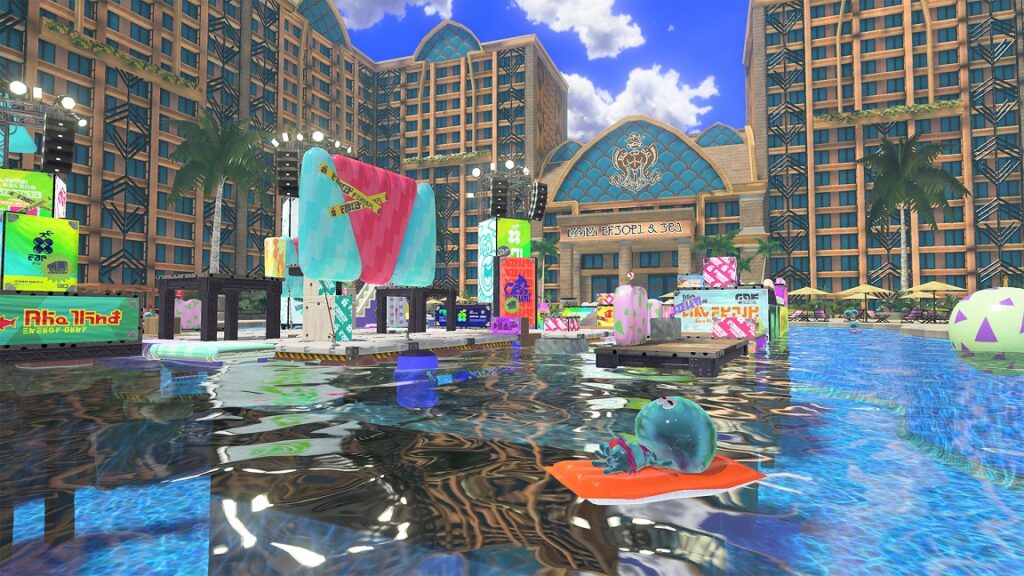 The one-year anniversary Splatfest is now behind us, which makes me a little sheepish about the timing of this top 10 list. But sometimes the extra time helps: nine months ago, I hadn't finished Splatoon 3's campaign. But now, with twelve months of regular multiplayer and a wrapped-up story in my belt, I can feel more confident saying that this is the most fun Splatoon has ever been. Is it because you can finally party up with your friends for Turf War? Or because I simply had more friends playing than ever before?
Definitely both of those things. Splatoon 3 is an incredibly fun game, iterative in the best ways. Now I just hope that Splatoon 4 can take the single-player and set it in a world that feels alive—and not like a collection of floating challenge stages.
Escape Academy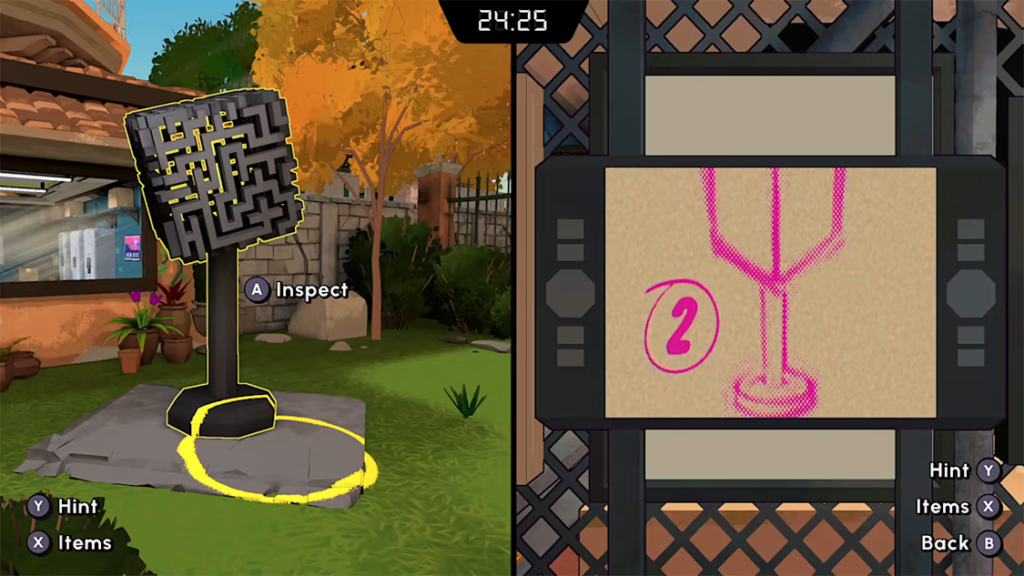 While I'm not one for being locked into a room and forced to solve logic puzzles, it turns out I am more than happy to be glued to my couch and get to solve logic puzzles! Escape Academy is a great co-op game to play with your non-gaming friends. While only two players actually get their hands on a controller (offline or on), everybody in the room can get involved in providing the solutions to whatever puzzles have you stumped! We played the entire game with four people, and can easily recommend you do the same if you're down for escape room-ing at home.
Pokemon Violet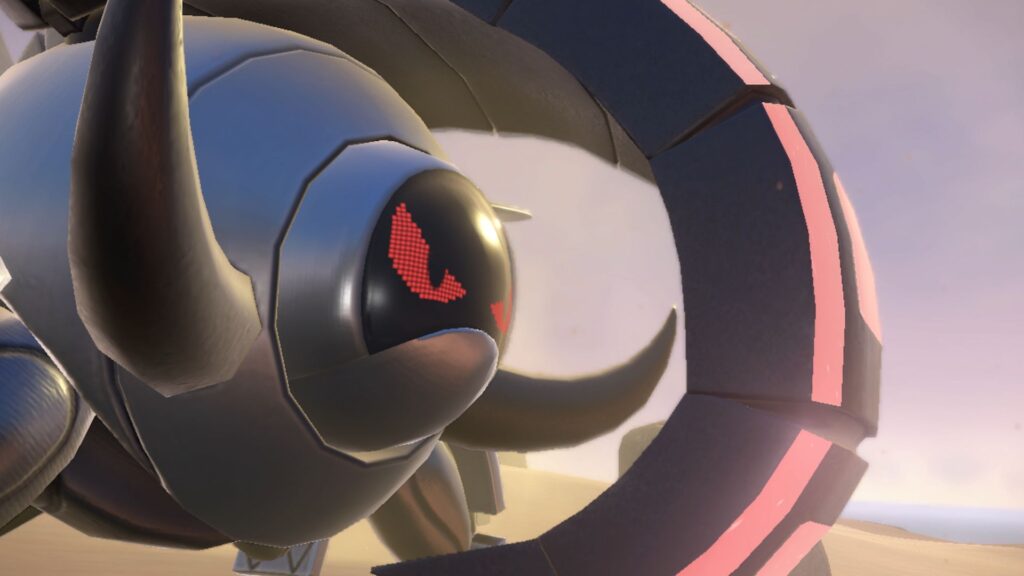 It's hard to believe 2022 had two enormous Pokemon games in one year. And I completed the Pokedex in both. There's no doubt, I've gotta catch 'em all, even if the classic tagline is MIA.
Pokemon Violet doesn't run great, as the internet has reported, but it's the awkward story cinematics that bother me, and the diminished character customization, the poorly optimized Terra Battles, the incomplete 'Dex…
But like Arceus, Pokemon Violet rises above its problems on the sheer strength of the series' long-standing mechanics. It always helps when the new Pokemon designs are so engaging! (But please, let's stop designing the starters as people professions.)
Little Noah: Scion of Paradise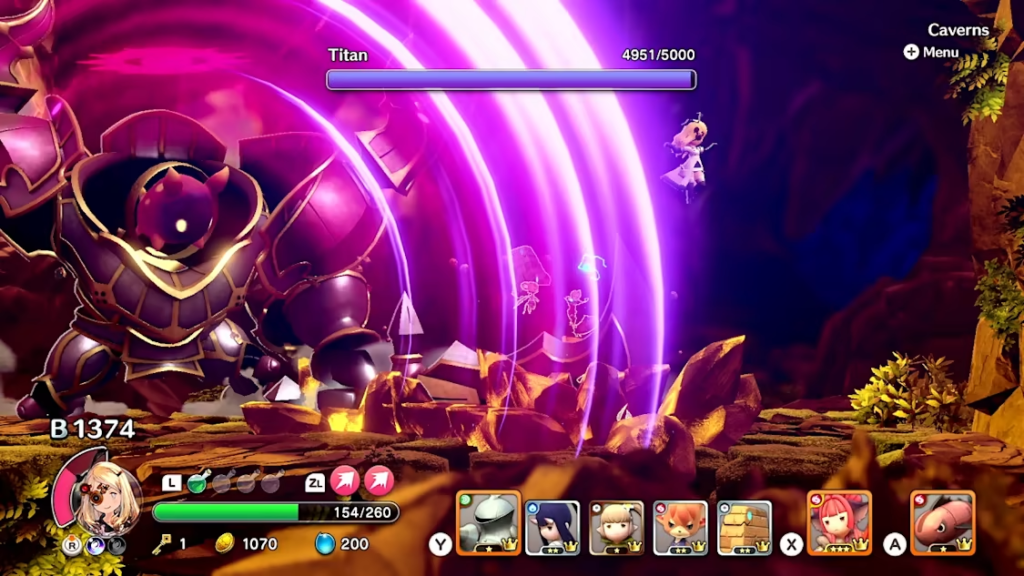 Little Noah has got to be one of the most approachable rogue-likes of all time, with cute art, relatively smooth difficulty, and plenty of grindable, long-term investments that make things easier. In every way, Little Noah is the kind of rogue-like I enjoy (minus, of course, the lack of cooperative multiplayer). It might not have the variety of some of its better-known peers, but I preferred it nonetheless.
Triangle Strategy
The tension of the voting system worked incredibly well until you realize how far the game will bend over backward to keep things on track. The plot suffered as a result of its multi-path progression (a little too typical of video games), but there was no detracting from the very enjoyable, strategic gameplay. Every unit served a unique purpose, making it all the more tempting to play through twice. I had the advantage of playing alongside my brothers, who engaged in every battle very differently, thanks to the different abilities on offer in their parties, so I'm not likely to revisit Triangle Strategy anytime soon. Nevertheless, it's an easy recommendation for people looking to scratch their Final Fantasy Tactics itch.
Nintendo Switch Sports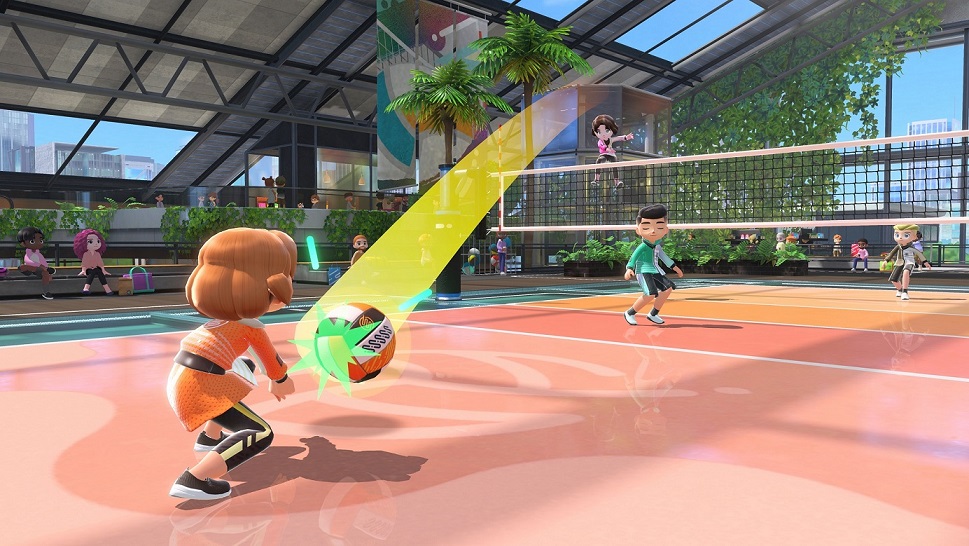 I have to admit, I haven't played most of Switch Sports. One release, my brother and I exclusively played Switch Sports's volleyball online, daily, for a couple of months, never once touching the other sports. Near the end of the year, we did bring it out for some holiday family fun, which was just as fun as the heyday of Wii Sports, but the reason I love Switch Sports is just for volleyball. Playing one minigame for forty hours isn't my typical approach, but there was something satisfying in the physical gameplay of it. We really enjoyed gradually learning new strategies to counteract other teams on the court until we felt like world champions.
We weren't, but we definitely filled up on outfits for our avatars, which I thought we a pleasing upgrade to Miis. That said, the fact that you couldn't unlock outfits during local play was, as is always the case, a huge disappointment.
TMNT Shredder's Revenge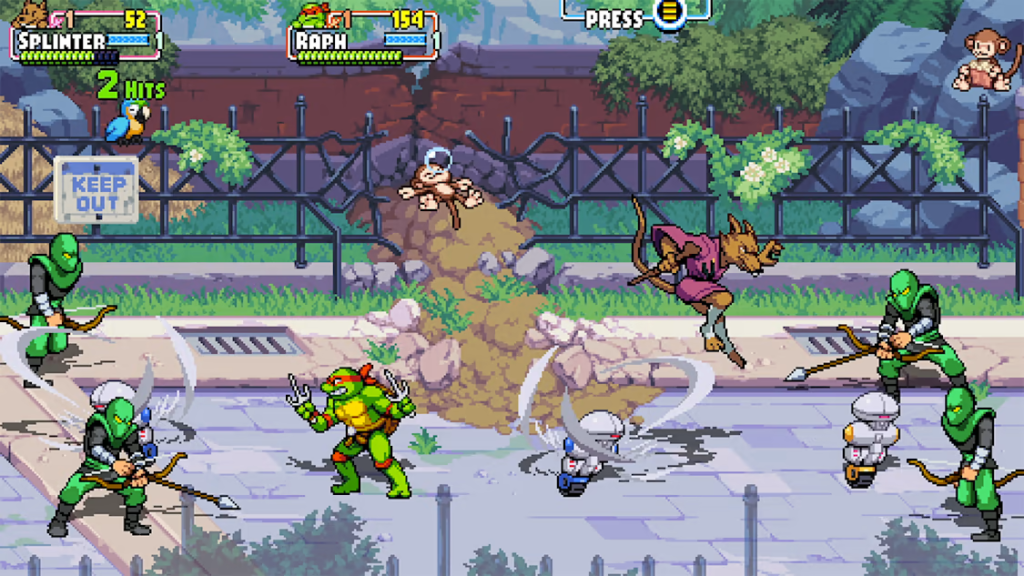 My first Teenage Mutant Ninja Turtles game was a brawler port back on the GBA (I think?), and while I did watch the show a little while growing up, I was never a giant fan of the squad. That said, I am a fan of gorgeous sprite work and coop beat-em-ups, so TMNT: Shredder's Revenge was perfect for me. I am pleased that it's as good as everyone said it was, and glad I delayed writing my Top 10 list until I got a chance to play it this, uh, August. Let's just say that's the reason.
Eldin Ring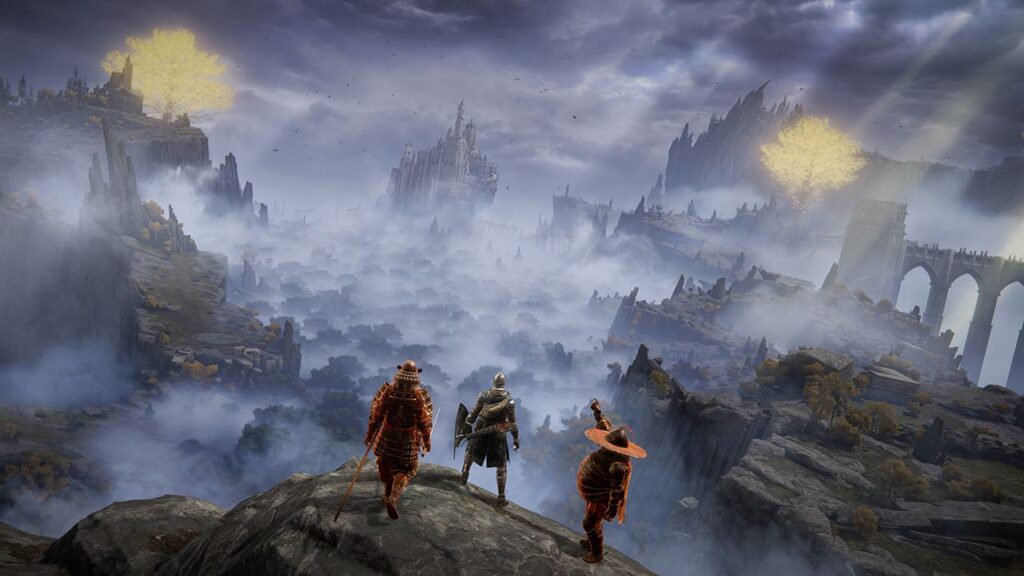 An absolute revelation of game design, Eldin Ring stands with The Legend of Zelda: Breath of the Wild as a king of the open-world genre because it transcends the staples. If you enjoy a brooding atmosphere and beautiful world-building, then don't let the difficulty put you off. The journey is only more worth taking with a friend at your side.
Runners Up
Kirby and the Forgotten Land: Like most Kirby games for me, Forgotten Land hits the lower end of the Nintendo spectrum: fun, but basically the same in loop as the 2D platformers, extra dimension or not, and therefore forgettable.
Shredders: I put good time in on the slopes in this pretty snowboarding game. The voice acting is exactly as people say it is.
Mario Strikers Battle League: A disappointing follow-up to Mario Strikers: Charged. At least being able to tackle your teammates across the field is fun!
Gotta Protectors: Cart of Darkness: I sure didn't play Gotta Protectors in 2022, but hey, that's the advantage of being slow! It's a fun local-mulitplayer title but a little too repetitive to be a lasting favorite (or top 10 material).
Outriders Worldslayer: The expansion for one of the best cooperative games in recent memory (thanks to not requiring I play it weekly for the rest of my life) was a great excuse to expand my build and see more of the alien world! Plot's still there, I think, but it's the new gear that makes this memorable DLC.
Monster Hunter Rise: Sunbreak: Another great expansion that significantly increased our playtime. My MonHun group has been playing once a week regularly since the base game dropped, and it's been the perfect pace for enjoying the trickle of content.
Element TD 2: A-mazing DLC: I should be putting all these DLCs in my top 10, because they were definitely some of my favorite 2022 experiences. The A-mazing DLC was particularly transformative; if you enjoy Tower Defenses and cooperative games, be sure to check this one out.
Games I Watched
I'll be honest, I had some of these on my original Top 10 list for the year. But it wouldn't be right to put them on when I didn't actually play them. I'm roommates with my brother and we kind of split the difference on who plays which games since we can cover more ground that way. It's how I "played" many a PS2 JRPG growing up, and how I made my way through God of War twice (once for each brother).
God of War: Ragnorok
Like I said, I watched both of my brothers play through part one of the modern God of War, and I take full responsibility for it. Getting Brother B to go back for it so that we could enjoy the sequel's unveiling took some goading, but my recommendation worked in the end. Good thing, too, because this year I got to watch him tackle Ragnarok. He's not done yet, but the story has been absolutely riveting, the locales mesmerizing, and the side missions filled with stunning sights. This is absolutely one of the top 10 games of the year, and I don't have to play it to know it. But you totally should.
Ghostwire Tokyo
This is definitely one of those open-world checklist games, but it's the perfect size and amount of content. There are some trippy visuals, fights, and scenes, and the overall sense of place is top-notch. The story is simple, the combat relatively repetitive, but they both serve their purpose for a sometimes tense, but typically relaxing and concise open world.
Elechead
An ingenious, bite-sized puzzle game with lovely beats and a clean aesthetic. I want to run it through myself, even having watched my brother tackle its brain teasers, just so I can put it on my top10 list properly.
Xenoblade Chronicles 3
Xenoblade Chronicles 3 is no Xenoblade Chronicles X (duh), but it's very in line with its actual predecessors as a giant, anime RPG with an engrossing story. Unfortunately, my brother stopped playing right in the heat of things because some other game had come out, so I'll never know what happens next.
Games I Missed
Every year, I only miss out on more games. No doubt fixing up my old Gamecube and cleaning all of its controllers inside and out didn't help matters. When I could have been trying out Tunic, I was revisiting Fire Emblem: Path of Radiance. When I was tempted to buy Stray, I was finishing another run of Star Fox: Assault. And honestly, I'm pretty excited to fill in some of 2023 with what has got to be my eleventh play-through of Fire Emblem: Radiant Dawn. So expect next year's top 10 list to be similarly ripe with games I missed that I didn't really mean to.
Stray: It stars a cat. Come on. What was I doing?
Tunic: It stars a fox. Come on. What was I doing?
Mario + Rabbids: Sparks of Hope: To be perfectly honest, I think I would have already purchased Sparks of Hope if it wasn't for the fantastic DK DLC of the original. The gameplay of the new game just doesn't look as dynamic.
The Diofield Chronicle: I really enjoyed the gameplay of the demo, and am hoping to squeeze the time in for it this year. I think ultimately it was the story delivery that prevented me from prioritizing it on release.
Pentiment: It's tough being one of many options on GamePass. I don't sub for a whole year, opting instead to play bursts here or there. It's on the Xbox, but I started with Chained Echoes instead.
Bayonetta 3: I had to play an action game for my job, so my hands were too worn out to play much of Bayonetta 3 when it came out. Too bad. I got a couple of stages in but no more than that.
Romancing SaGa -Minstrel Song- Remastered: My first PS2 JRPG (my brother bought most of those games) was the original version of this cult classic. I would love to revisit it, but a busy holiday season didn't give me the time.
Curious about my top 10 favorite games of 2021? Check out last year's list! Otherwise, I'm sure I'll be back in December 2024 to tell you all about my favorite games from 2023!