SteelSeries responds to demand with the Siberia 200.
SteelSeries' Siberia v2 headset was a sought after item. The Siberia line has been known for unmatched comfort in the gaming headset arena. Adjustable and breathable construction. the Siberia v2 was known for comfort as well as outstanding audio. As it always goes, some time went by, and SteelSeries wanted to update their lineup. After the discontinuation of the Siberia v2, there was a worldwide demand for its return. Acknowledging this, SteelSeries went back to the Siberia v2, gave it a few updates, and rebranded it as the Siberia 200.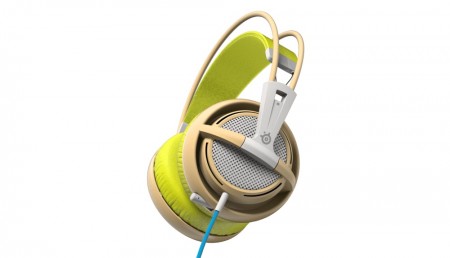 Recognizing not only the demand itself, but paying attention to the groups of people who drove it, SteelSeries went out to its gaming community and sought out Ambassadors. These eSports athletes and professional streamers aided in the rebranding of the Siberia 200. These Ambassadors inspired  new color combinations of the headset, while allowing SteelSeries to put a face to their drive home their rebranded product.
SIBERIA 200
With a worldwide demand for the return of a product, it is easy to understand why its reputation tauts 'best gaming headset in eSports and PC gaming.' So we gave it a listen for ourselves.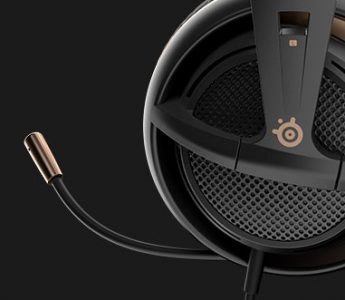 The retractable microphone is a feature I love. I'm not a big talker, so the microphone was a bit of a hurdle to me: actually had to find something to talk about. So, I opened up a news article and read it to myself. Not the most exciting, sure. I figured it would be a good representation of what to expect. My computer runs loud, so I expected to have some background noise. So I sat and read for a few minutes, and then returned to my audio software. I made no adjustments save for volume. While my voice is nothing too exciting, I was able to capture what was needed. The audio came in clear, and I never heard traces of the noise from my computer through the playback, which tells me the directional microphone works magnificently.
I've got a larger head and my ears aren't exactly small either, so I was curious to see how everything would fit. I must say, that these have to be some of the most comfortable headphones I have ever had the chance to try. SteelSeries have definately done their homework. There is not too much pressure around the earpads, the strap across the top is almost unnoticable against my shaven head. I have no reason to question the popularity of these headphones.
For the discerning type, be aware that these headphones are open-backed headphones. While this will have an effect on the audio quality, this is not necessarily a bad thing. Open-backed headphones allow ambient noise to blend into what you are listening to, but also make your soundscape feel much larger.
Now, on to the meat and potatoes, as it were…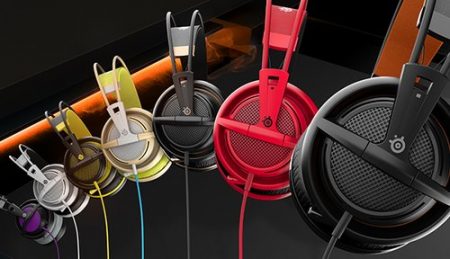 I tested these headphones with a couple of different sources, to get a real feel for the body of the audio. Music from classical to alternative to techno. Movies. And not to be forgotten: games. I wanted to try these against a variety of sources, so I could get a larger body of influence as to what these were capable of.
The sound quality on these was better than I expected to find from a set of gaming headphones. I kept thinking, oh they've gotta lack bass. Nope. They've got to sound tinny and shallow. Nope. I was unable to find a 'fault' with these phones. The size is adequate, the sound is clean, and the comfort level is as advertised.
FINAL THOUGHTS
Until recently, I scoffed whenever someone suggested over-the-ear headphones. I was always an earbud fan. I would look around at people with the full size orders, and wonder how and why they could put up with those huge things all day. I recently learned that the over-the-ear headphones can be comfortable, do not feel unnecessarily heavy, and can even exceed the ability of an earbud, if you are willing to give them a chance.
I had heard the reputation of the SteelSeries Siberia headphones, and I can say that I am a believer. The comfort exceeded a pair of Sennheiser headphones I have, and the audio quality stood toe-to-toe. If any readers are considering a new pair of headphones, whether specifically for gaming, or for general use, I would urge them to consider the SteelSeries Siberia 200s. They are not the cheapest set on the market at $79.99, but they are definately a quality headphone, and I would argue they are worth the price tag.
This review was based upon a pair of SteelSeries Siberia 200 wired gaming headphones supplied to Brutal Gamer by SteelSeries.
Perfoming with Siberia
Comfort - 100%
Sound Quality - 95%
Style - 95%
Adaptability - 90%
These have to be some of my favorite headphones available for the price range. Get your pair today!