Got someone on your list who's always got to have the latest and greatest tech and the most awesome toys, or are you looking for some extra-cool things to ask Santa for as we edge closer to the big day? We've got some of the best of the best here in our Gift Guide for 2013.
Tech and gadgetry
Cool stuff- everybody loves it! If there's a gamer (or even a non-gamer) who doesn't love a good techie toy or gadgety goodie, I've yet to meet them. Here are our picks for the gadget-lovers amongst us:
Headsets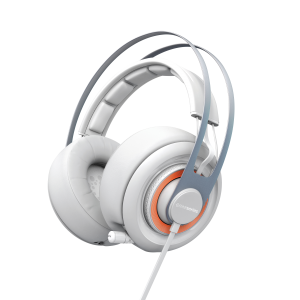 We've reviewed and featured some of the best headsets on the market here on BG this past year. Any of them would make a solid giftable for that audiophile gamer or music fan on your list who likes a little privacy when enjoying their auditory stimulation.
Aside from those, MadCatz has adapted it's Kunai line for the Wii U (which can be a pain to get a good headset for), hardware maker Sharkoon has launched it's own official line of cans and Skullcandy's newest line of ear-blasters have some really edgy designs and will work with just about everything.
PC Gaming gear
PC gamers are as picky a lot as is humanly possible- but that's par for the course when you put as much time and energy into your hobby as they do. You don't see console gamers actually making their systems after all… not that they actually could. Maybe that's a bad analogy (or whatever), but the bottom line is that we've got a heaping helping of great PC gaming gear for your perusal up next.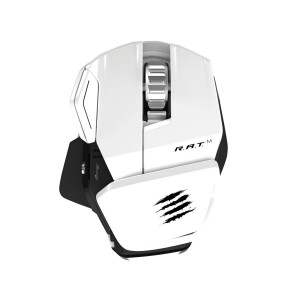 The Rest
Of course, the hardware gifting possibilities don't stop there for gamers as there's a glut of cool stuff not he market this year, not the least of which are a pair of new consoles.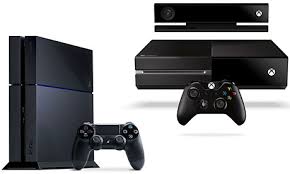 What's a holiday without a few toys to unwrap?
Apologies to Jack Nicholson, right here. There are a ton of awesome collectables out there associated with gaming from high-end replicas to books and more. Here's a few of our favorites that can't miss for fans this year.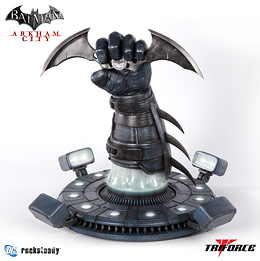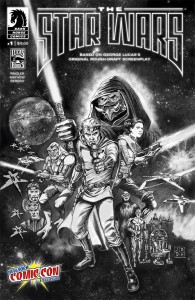 Comics and graphic novels
One of the most popular art forms of the day, comic books have come a long, long way over the years and this year brought a bunch of impressive and mature reads from more than a few publishers. Remember too that, while some of the books that you're about to see are single issues, buying them as gifts has really never been easier as comiXology has thousands of comic books in digital format (that you can read on a computer or most tablets) and gifting a subscription is super easy- go here for that.
As we mentioned too, comiXology gift cards or gift cards for Marvel, DC or any other publisher make for great stocking-stuffers- and can be a lot easier to track down that physical books. Though I wouldn't be me if I didn't add in that I always think it's the actual book that makes for the better presentation. I likes me some page-flipping.
Games, games and more games
Of course, since this is Brutal Gamer, we'd be remiss if we didn't recommend some actual video games for gifting or getting this year. 2013 was a terrific year for gamers with tons of great titles to choose from. Here's some of what we thought were the very best of the year.
*Where a game is available on multiple systems, we've noted it as such next to the review link.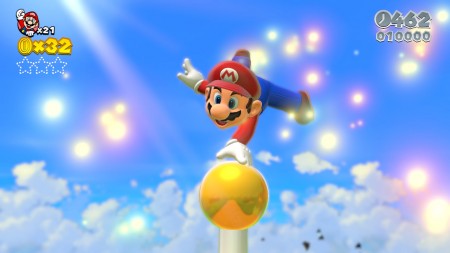 PC
Xbox 360/One
PS3/4/Vita
Wii U/3DS
As you may have noticed, some of the games on this list are of the digital variety, much like the comics printed above. Same rules go too, if you can't find it in a store, eGift cards are available for all the major online console storefronts including Steam on the PC and they make for just as solid a gift as comiXology cards.
__
So there you have it, our niftiest gift picks for Holiday time 2013! Whether you're into comics, games or tech- there's something for pretty much everybody on there. So happy shopping, happy buying and Happy Holiday!
Don't go too crazy okay?