This week in GamesRadar the team took a look at some of the biggest gaming moments of the year with their Platinum Chalice Awards, gave readers a look at some of the cool stuff that you can do with your PS4 and addressed that persistent rumor that Fallout 4 is on the way.
The Platinum Chalice Awards 2013
Now, just to clarify, the Platinum Chalice Awards isn't a 'game of the year' awards presentation. Wht it is, is some of the most oddball 'awards' that you're ever likely to read mixed in with some of the biggest and most outstanding gaming moments of the year.
It's actually a pretty neat article by the staff at GR that runs through everything from the 'Most Satisfying Gore' in a game to the ending that the site won't soon forget and the 'Cleverest Use of a Naked Man' in a game. As you might have guessed, this one's all in good fun and basically reads like a big group of non-sequiters. It's pretty fun too, so when you get a sec, give it a read through.
You know you want to know how a naked man could be used cleverly after all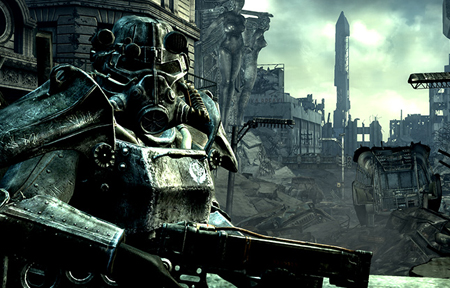 Should you believe the latest Fallout 4 rumors
Fallout 4 is starting to look like one of those games that everyone waits on and waits on and yet doesn't show up for years. The only problem with that is that you know it's coming. The RPG series has become one of the biggest games in the industry over the last decade or so and if Bethesda didn't have a fourth (numbered) Fallout game in the works, it'd be a downright stunner.
The question remains though, when will it arrive? Also pretty valid is asking why all these little fake-outs keep showing up and then turning out to be nothing. Is there a room full of dudes somewhere who just like dashing peoples hopes? …Actually, that'd explain a lot…
Whether you believe the hype or not, click through if you'd like to see why GR thinks you might not want to
14 PS4 tips and tricks to help you get the most out of your system
I know what you're thinking- 'playing lots of games helps me get the most out of my system'. Well while that  is definitely the case, there's some very cool things that the PS4 can do that you might not be aware of.
For instance, did you know that the console can take voice commands with simply a mic attached to it- no PS Eye needed. How about that you can add a voice track to your recordings before uploading them? There's some obvious stuff on here too (I don't think using remote play really needed to be mentioned), but the majority of it is good stuff that every PS4 owner really should know.
__
Those are the best of the best from GR this past week. Give 'em a read and then feel free to chat 'em up in the comments section below. We'll see you back here on Saturday Radar next weekend!