Chances are, that if you're on this website, you dig video games. And if that describes you (or someone you know), then you'll want to see what we recommend picking up here in part one of our Holiday Gift Guide.
What's the Holiday Season without a few video games?
Getting that game that you've been dying to play as a Holiday gift is always a great feeling. I remember pretty clearly, being a kid and getting a couple of games on Christmas, then playing them all day long after that. SNES games, cookies, and Christmas music (and maybe a few LEGOs) all day long? Yep, that's some good stuff right there.
If you're a big gamer, chances are that you're thinking of asking for a few games this year too, no matter how old you might be. Likewise, if you have a big gamer on your list, then you're probably be looking for a few suggestions. And for that, you've come to the right place. Below you'll find a list of the games that we feel are 'can't miss' titles, as well as what platform they're available for.
As to where you can nab these titles, Best Buy, GameStop, and even Target and Toys R Us are all viable options. And as we get further into the Holiday Season, you can expect to see some nice discounts on a lot of what's below. Keep that in mind.
So without further ado:
Games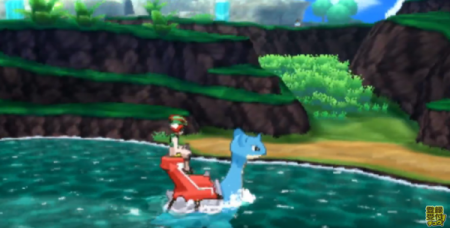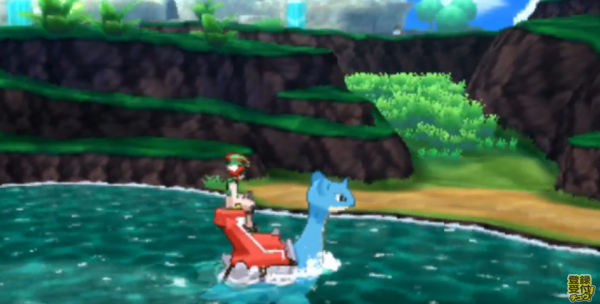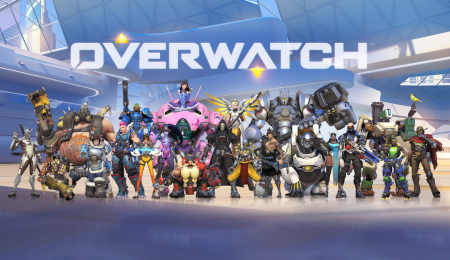 Overwatch
Platform: PS4, Xbox One, PC
Overwatch combines fun objective based mechanics, and strong shooting mechanics, to provide the best experience in the genre since the launch of Team Fortress 2. The game feels great, even when you're losing. Add in the fact that you can easily party up with friends, and Blizzard has a winner in Overwatch. The worst part about Overwatch is its entry cost: $60.00 on consoles and $40.00 on PC. Even at that price, there is no excuse not to experience this high quality shooter.
Our score: 95%
Uncharted 4: A Thief's End
Platform: PS4
With excellent graphics and sound, an incredible cast of voice talent, and a script that is loaded with shocks and twists, Uncharted 4 hits all the high notes in terms of presentation. Add to that perfectly tuned gameplay, and even a shaky stealth system can't ruin what's one of the best games of 2016.
Our score: 96%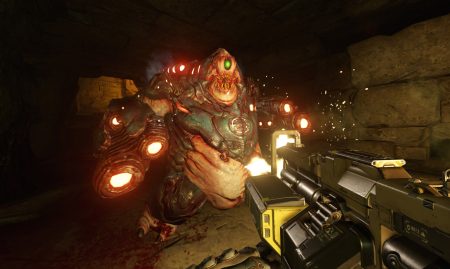 Doom
Platform: Xbox One, PS4, PC
Doom is a successful modern return to its roots, a heck of a grindhouse adventure, a romp through hell in the best meaning of the word… if there is a "best meaning" to that… ?The gameplay is fluid and brutal, the multiplayer, while lacking in uniqueness, is still a fun way to kill an hour or so at a time, and the SnapMap, if you can understand how to use it, seems to be one of the most competent level creators I've seen in any game. If you grew up playing the original Doom and had some skepticism about this modern Bethesda-made iteration, leave them at the door and go to Hell… in-game of course.
Our score: 89%
Pokken Tournament
Platform: Wii U
Overall, Pokken Tournament is definitely worth the price, and that's something that I rarely say about a new game.
It's rare to have that in the modern-gaming age, with Day 1 DLC and season passes so commonplace, but Pokken Tournament is by far one of the best games I've played. It brings a proper fighter to the WiiU (Smash is great, but this is closer to the classic fighting experience), and it does so with as much passion as the games and show have given us years past.
While the roster could be beefier (blastoise my love, you will get your moment), it's by no means lackluster. And I said it before, the Pikachu Libre Burst is way too cool to miss.
Our Score: 88%
Tom Clancy's The Division
Platform: PS4, Xbox One, PC
Frankly, I'm going to be playing this game for such a long time, I enjoyed pretty much every aspect of the game, and I still am, the only thing I have yet to experiance is the Dark Zone, the online mulitplayer, which I shall cover in an upcoming review, so please check back for that one. Ubisoft really have outdone themselves with this game, the graphics and story are just amazing, I predict big things from this game this year. If you are a Tom Clancy fan, or a shooter noob, please go buy this game, you really will not regret it.
Our score: 85%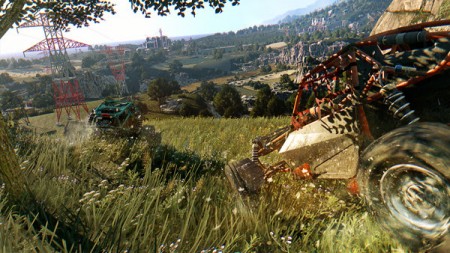 Dying Light: The Following
Platform: Xbox One, PS4, PC
The Following is definitely worth the twenty dollars entry fee without a doubt, it has a humongosaur volume of side-quests, ranging in wackiness-level from Far Cry 3 to nearly Saints Row 4 levels of crazy, and it helps keep things light- that's a good thing. In a game world so barren, it's definitely an impressive feat that developer Techland was able to make The Following so entertaining and immersive. Well done.
Our score: 82%
XCOM 2
Platform: PS4, Xbox One, PC
XCOM 2 is a perfect description of what a sequel should be: similar yet bigger, better, and harder, with more content, better graphics, better sound, and upgraded gameplay. I can't say my time was complete sunshine and roses though, as there is nothing more frustrating in this world than failing a mission because the game decided to let you miss a 98% surefire shot on a hulking alien. Not to mention the menagerie of glitches. I'm willing to overlook these small glitches though because it's kind of like when you're eating a delicious chocolate cake, but for some reason you find a small piece of eggshell; it sucks when you actually find it, but you're not going to throw away the piece, let alone the entire cake because of it.
Our score: 88%
Wait, there's more
So that's a rundown of our picks, all games that scored over 80% on BG in the past year. It's not a complete listing of what we would recommend though. We're currently working on a few more reviews of you, including some on the biggest Fall/Holiday releases of the year.
As such, there are a few more games that we can comfortably tell you that you should be taking a look at either to ask for or give this Holiday. What are those? You could probably guess, but they are: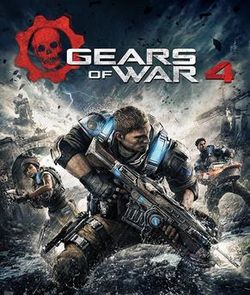 Gears of War 4
Platform: Xbox One
Titanfall 2
Platform: Xbox One, PS4, PC
Battlefield 1
Platform: Xbox One, PS4, PC
Call of Duty: Infinite Warfare
Platform: PS4, Xbox One, PC
Final Fantasy XV
Platform: PS4, Xbox One, PC
Hardware
Yes, there were tons of great games this past year, but there was some solid hardware released as well. The biggest one of course, is that the PlayStation VR was released. It wasn't alone either, as the HTC Vive and Oculus Rift also helped usher in the age of virtual reality. Both of those are PC-compatible, though the Rift is getting some Xbox One compat in short order. Not that you'll get true VR with that (yet) though. For now, the only true VR for consoles is the PSVR.
Oh, and if you're thinking of getting PC-based VR system, make sure you have a PC that can support it. They're a bit needy.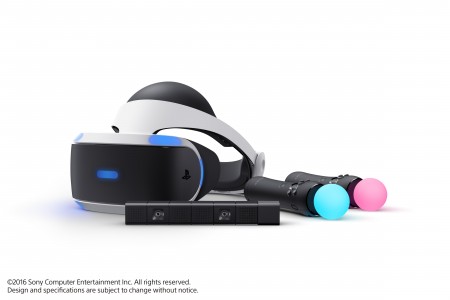 PSVR Headset
So is the PSVR a viable virtual reality headset? Absolutely. Is it as solid an experience as the other headsets on the market? Pretty much. It might not be as high quality as the PC's Vive in terms of hardware, but the games more than make up for it. The PSVR seems to have a bright future in front of it, with some great titles on the way too. Like all 'next big things' though, long-term support will tell the tale of whether the PSVR will be a one-off, or just the first in the line.
Our score: 90%
HTC Vive
Platform: PC
Oculus Rift
Platform: PC (limited Xbox One compatibility on the way)
New consoles
While VR is big right now (well, kind of), there were also some console revisions that we should talk about. The PlayStation Neo turned out to be the PS4 Pro. This new PS4 revision boosts some games' performance, and includes HDR support and true 4k gaming. Good stuff.
On the Xbox side, we had the Xbox One S debut. Microsoft's big revision is coming in about a year with the Scorpio, but the S isn't anything to sneeze at. The much smaller Xbox One console has HDR like the PS4 Pro, and also offers 4k gaming. It doesn't have the boost in processing power that the Pro does, but it isn't mean to.
That does kind of mean that, if you have an Xbox One already, it's an unnecessary purchase. But then again, so's the Pro. Bottom line, if you don't already have one of these at the base level, then these are the versions to get. If you do, well you probably don't really need to upgrade.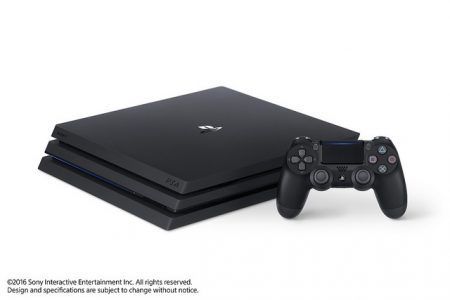 Wrapping up
That's it for today! Make sure to stop by this coming Wednesday for more looks at the best of what's out there, with part 2 of our Holiday Gift Guide – Books 'n' Gadgets.