Looking to save on some stuff this Cyber Monday that you didn't manage to grab on Black Friday? Then you'll want to get to GameStop's site.
Cyber Monday
It's cyber and it's Monday, and you know what that means. Yes, it's time to get on over to GameStop.com. Well, actually it probably means that it's time to get to any one of a million websites, but bear with me. And I say that 'cause we're looking at some pretty nice deals here.
GameStop is offering money off on consoles, the Vive, and a bunch of games. And some of the gaming deals are pretty terrific. Ten bucks for the likes of Bloodbourne and Arkham Knight is nice. So is Doom and Fallout 4 for $20 USD. If you missed any of these, you could seriously load up for only a little bit of scratch.
Here's a taste of what you can expect: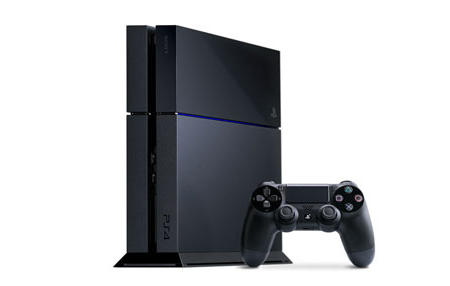 New Hardware
$50 off the Uncharted 4 PS4 Bundle with free Ratchet & Clank and The Last of Us (online only)
Free The Last of Usand Ratchet & Clank with purchase of PS4 Pro (online only)
$50 off all new Xbox One consoles
For the PC gamer, save up to $180 on CyberPowerPC gaming computers
New Accessories                                                                                       
Save $100 on the HTC Vive Virtual Reality System, now $699.99
Save $30 on PlayStation® 4 camera
Save $20 on PlayStation® 4 DualShock 4 wireless controllers
New Video Games 
Get select new PlayStation® 4 games for as little as $10, including Until Dawn, God of War III Remastered, Bloodborne, Ratchet & Clank, Star Wars™ Battlefront™ and Batman: Arkham Knight
For $20, gaming fans can pick up titles like Fallout 4, DOOM, Dark Souls IIIand ReCore
Save $30 on select titles like Elder Scrolls V: Skyrim Special Edition, Just Cause 3and Deus Ex: Mankind Divided
Save $25 on select titles such as Metal Gear Solid V: The Phantom Pain Definitive Edition, Grand Theft Auto V Standard Edition, Overwatch and Gears of War 4
Save $20 on some of the most popular games of the year including Bioshock: The Collection, Mafia III, NBA 2K17and Rise of the Tomb Raider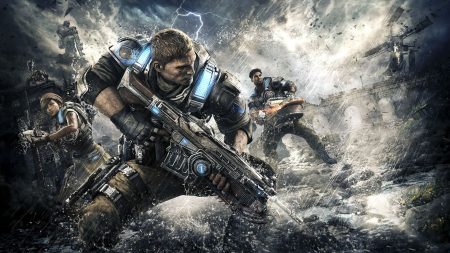 Gaming and pop culture aficionados can find some of their favorite collectibles on sale on GameStop.com such as:
Marvel Legends 75thAnniversary Captain America Metal Shield, now $239.99 – a discount of $60 — or
Only at GameStop, find the Captain America Battle Damaged Shield Backpack and save $20 ($49.99)
Lightsabers! Save $20 on the Star Wars Episode V Darth Vader Force FX Lightsaber, the Star Wars Episode IV Luke Skywalker Force FX Lightsaber or the Star Wars Episode VI Luke Skywalker Force FX Lightsaber
Cyber Monday deals available all week include:
Pre-owned video games and accessories
Only on GameStop.com, buy two, get one free on any Retro Classicsoftware and accessories
Only on GameStop.com, retro gamers can enjoy exclusive Blast from the Past bundles for the PS3, PS4, Xbox 360, Xbox One, Wii and Wii platforms
For a complete list of this year's Cyber Monday offers, customers can visit www.gamestop.com/cybermonday.