Where else but Blood Bowl II can you face off against slavering hordes of demons on the gridiron?
The ugliest team in Blood Bowl?
I'm thinking team Nurgle here just might be the most hideous team in Blood Bowl. I mean really. Take a look at these… guys? They're freaking horrific! Of course, they have a reason to be, what with being demons and all. And now, thanks to the magic of Blood Bowl II, you can play as and against 'em.
Oh, and they don't just look disgusting…
Nurgle teams are a form of Chaos team, whose players worship the god Nurgle – the Chaos god of corruption and disease. He rewards his players by granting them a rather unpleasant disease known as "Nurgle's Rot." If anyone gets close enough to get a decent sniff, they'll contract one of Nurgle's nasty diseases and usually die before anyone can suggest a new personal hygiene regime.
So, how exactly do you field this festering boil of a team? Well, they don't sound overly easy to master. The Nurgle team has great strength and toughness, but is deficient in agility. On top of that, they don't have a good Move ability, and are apparently bad ball-carriers. What's all that equate up to? Well, a team that you can roughhouse with, but one that you better have a plan to use, cause you might find yourself running out of time.
Also kind of cool right now, is that the tabletop game is making a comeback. With a brand new boxed edition heading to retail, you'll soon be able to once again gather 'round the old dining room table and play some Blood Bowl. And if you pre-order that real-world version, you're also in for a 50% discount on Blood Bowl II (the game). Apparently, you'll get some nifty in-game items too. So there you have it.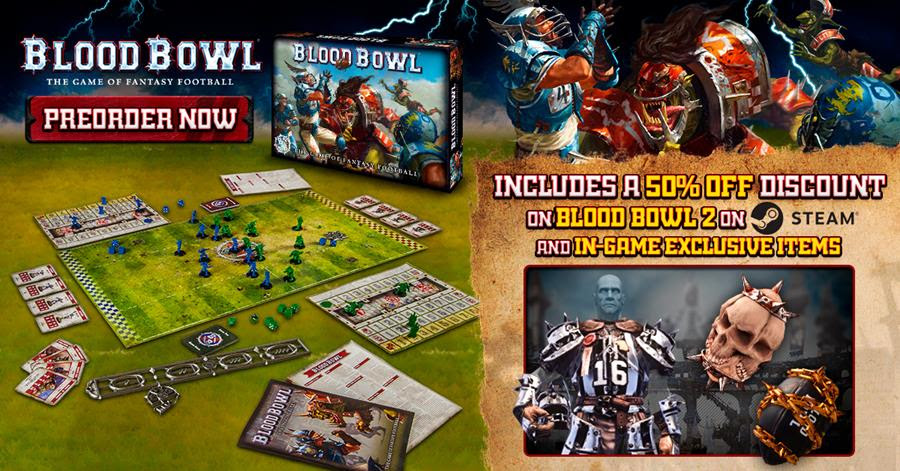 Getting back to that video game, Nurgle is available right now and can be added to your copy for the Xbox One, PS4, and PC.