It's been a heck of a year, but it's finally coming to a close with a holiday season that could have you running late. Here are some suggestions if you're still looking.
On the hunt
So you've waited till the last second, literally days before Christmas, and you've yet to pick up gifts for your family/friends. Well, have no fear, because we here at BG have your back with some nifty suggestions.
Scroll on down to check out a few things that should make the day of the geekier members of your list.
For the fan of the classics
Know someone who's into classic properties like GI Joe, Masters of the Universe, and Nerf? I'm pretty sure you do, given that most people who are into pop culture these days seem to love the retro stuff.
If you do, World's Smallest is an easy pick that should make 'em smile.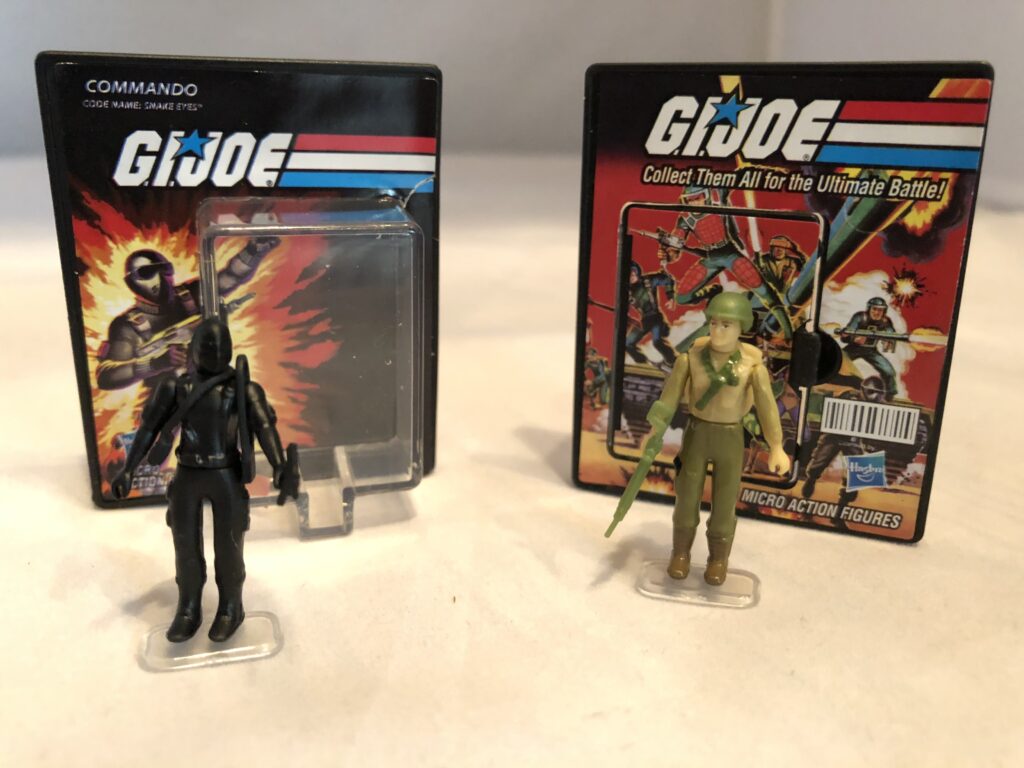 If you're not familiar with World's Smallest, it's basically a line of super-small versions of classic toys and mini-video game cabinets (TMNT and Tomb Raider are 2 of the latest).
The line includes everything from tiny (playable!) UNO and Magic the Gathering decks to Masters of the Universe figures. Most of them are made pretty well too, and the figures even include limited articulation. They're great for older fans of classic properties!
Want to go bigger? then you might want to consider an action figure from the Star Wars Black series, G.I. Joe Classified line, or the brand new Masters of the Universe Origins. Some of the above might be a little tough to get ahold of, but should make any 80s toy fan smile.
For the audiophile
Headphones can be a tough buy as a gift, just because of the massive glut of them that hit the market every year. We have had the good fortune of hosting a few reviews here on BG this past year though, that really broke the mold.
On the mid-level end of things, Helm Audio has a set that hit a homer for us. The Sportband HD is aimed at exercise enthusiasts. The headphones stay put, and offer awesome sound to power you through your workouts, though they're honestly pretty great for anyone. We tagged them with a 92%, and the MSRP is $129.99 USD.
If you're looking to go just a little higher though (and I say that facetiously), then you might want to take a look at Audeze's LCDi3 unit. It's freaking phenomenal and brings an exquisite level of detail to your tunes. We gave it a 99%, and the loss of the single percentage point was purely for the fact that it didn't include an AC adapter. It's awesome.
Just uh, be aware that it retails for $899.99 USD. Yeah.
For the reader
If you're looking for solid reads, and you have someone on the list who's a gamer, then you might want to order a copy of Virtual Cities. The book, which we review recently, covers video game cities from the angle of the author. Why's that special? Because the author is a city planner. While it won't bowl you over with splashy visuals, Virtual Cities is a really fun page-through if you're into the ideas behind the worlds you play in.
Want something that celebrates the art of the game? Then cast your gaze unto the incredible line of books from Dark Horse. Covering properties like The Witcher, Cyberpunk, Doom, The Legend of Zelda and even Super Mario, Dark Horse's lineup is unbeatable in terms of variety. And they make some of the best-looking books out there to boot.
For the gamer
This past year was a little less of a loaded year than usual for gamers. Yes, there were tons of games landing, but there were also a few more big time titles than usual that slipped into next year. Still, there are still some awesome games out there that your favorite gamer might love to get ahold of.
Blockbuster FPS' like Call of Duty: Black Ops Cold War and Doom Eternal are solid bets for the action fan. Likewise, games like Assassin's Creed Valhalla and Marvel's Spider-Man: Miles Morales should hit the spot for open-world gamers.
Know a skate fan? The genre made a major comeback this year with Tony Hawk and Skater XL. The former is a massive nostalgia-fest, while the latter brings a new take on the genre with its innovative control scheme.
Have someone who's into role-playing games? Then you might want to take a look at Final Fantasy VII Remake or, if they like more of an aRPG feel, Warhammer: Chaosbane – Slayer Edition (one of my personal favorites of the year).
How about a good old fashioned platformer? Definitely check out Crash Bandicoot 4: It's About Time, a gorgeous platformer that perfectly recaptures the fun of the classic Crash titles. Oh and if you have a Star Wars fan on the old list, take a peek at Star Wars Squadrons. It's the first fighter-centric title set in George's universe in a good long time, and has a level of PSVR connectivity if you get the PS4 edition.
Also, you really can't go wrong with gift cards. Especially with versions of next-generation consoles that lean on the digital, Xbox, PSN, Steam (for the PC), and Nintendo eShop wallet cards should be solid giftables. Even more than usual.
Just make sure you get the right ones for your target's platform of choice.