A massive amount of options accompany Audeze's latest set of headphones, the LCDi3. But extras aside, the sound quality is really the star of this show.
Ease of audio
Back with another headphone review, this time it's a brand that I don't have a ton of experience with. Audeze though, has a solid reputation and is no newcomer to the market. In fact, the brand has a hefty selection of available headphones, across several categories.
One of their newest is the LCDi3, an in-ear headphone that's absolutely packed with options. More importantly though, the set boasts some impressive technology, which promises "zero distortion" to audio quality.
I was more or less knocked over right from the jump with these, so let's dig in and get you a look.
Standard setup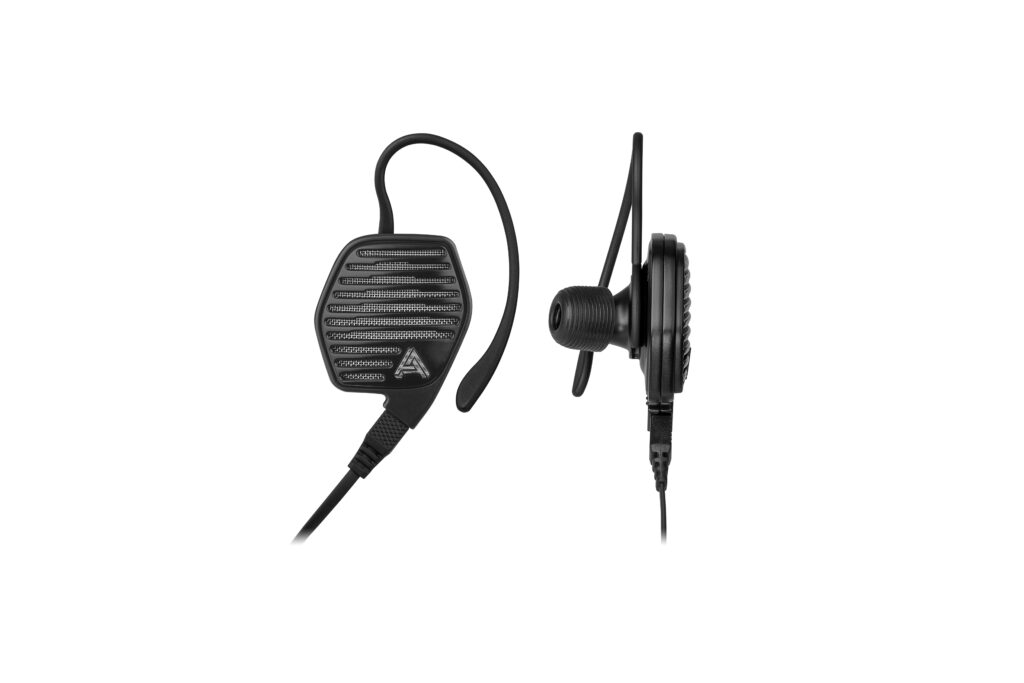 While the LCDi3's are chock full of fancy everything, they do have one thing in common with almost every other headphone out there. Namely, they're pretty easy to setup.
Whether you're using a smartphone or media player, the LCDi3's connect easily and fluidly. No muss, no fuss here with these, as you're most likely used to from whatever other headset or headphone you might be using.
I use pretty much all iOS devices, and I had zero issues getting the LCDi3's to connect. Even better, I had no signal drop at all outside of one singular time, and I still have no idea why that happened. It's something that I do experience from time to time in my home, though I it just occurred the one time with these.
While we'll get into the optional attachments a little later in this review, I will also point out the charging here. Yes, there is a wireless option, and it does come with a charging cable, though there's no AC adapter included. I know, that's a little bit of a bummer. But I'm sure you have a good half dozen of those things hanging around the house. I know I do.
Easy listening, however you like it
So this section is really going to be broken down into two parts. The first is going to focus on the headphones themselves, with the second one centering on the accessories. As I mentioned above, there's a reason for that, and it's the absolutely amazing series of options that come packed with the LCDi3's.
The body
If you use an Apple-branded headphone of some kind, including the AirPods, then you might be thinking that the LCDi3's look like some kind of sci-fi device. The bodies of the earbuds themselves are on the larger side.
Each one is has a fin-like design, that kind of looks like a little solar panel. They more or less cover the inside of the ear when you fix them into place. That might sound cumbersome, but I can assure you that it isn't. The reason for that is the light weight of the device's physicality.
Despite the solid feel of the headphones, and they really do feel like a piece of high-end equipment in your hands, they're surprisingly light. Not as light as the aforementioned AirPods, but light. Put it this way, I have an issue with in-ear buds slowly popping out of my ears even with the smallest fit offered. That said, I did not have that with these. So for me, the weighting is just right.
Accessorize for success
Okay, there's a lot of stuff that comes with the LCDi3's. Like a lot.
You get the staple earbud in-ear tips for sure, though even there there are more than usual. And some of them that are included offer fits that I've never even seen before. Some really cools stuff here, and odds are that you'll find one or more that'll give you the fit that you want.
Then there are the ear-clips. I had a pair of Bose phones that had these once, so I was pretty excited to see that the LCDi3's had them as well. If you don't know what I'm talking about, these clip onto the back of the earbuds, and then slide up and around the ear. They give the wearer a truly superior fit, and make sure that your buds don't tumble out of your ears. I highly recommend making use of them if you do pick these up.

Connection options? Oh yes, the LCDi3's have those to spare. Not content to be a bluetooth or wired headphone, Audeze's babies stock both options. Actually, they stock three times the options since you get both a stereo jack and a lightning cable. So whichever way you roll, you can have your wired option without an adapter. Just bear in mind that only the Apple cable has the control suite included. The stereo cable is just that, a cable.
The bluetooth cable has an in-line control panel as well, though you probably could have guessed that. It has the usual assortment of controls, as well as the charging port that I talked about above. It's also matched by a second dongle on the opposite side, which I assume to be the actual battery.
These are a little on the large side. Though if you wear the cord to the back of your neck instead of to the front, it's not terribly noticeable, and is quite comfortable.
And in addition to all of that stuff, there's also a little cleaning brush in the box, and a clip for your shirt/jacket/whatever. Told you there were a lot of accessories.
Master of… all?
With all of that out of the way, the question remains as to how well the LCDi3's do what they do. After all, all the extras in the world won't cover up for a product that doesn't produce. So, do they provide superior sound? Simply put: you better believe it.
Turning up the sound on a little Seger turned up notes I hadn't even noticed before. Lyrics I had apparently always misheard were cleared up. The sound quality on these things is awesome. And I mean that in an actual and non-hyperbolic use of the word.
There's some tech behind all of that of course, and according to the company, it's patently Audeze's. Uniforce voice coil and Fluxor magnet tech might sound like something out of a comic book or sci-fi flick, but both come together to produce some serious high quality tune-age.
Audeze claims that the sound quality of the LCDi3's is the "highest dynamic range of any in-ear, pushing up to 130dB with no audible distortion". I'm not going to argue with that. I might not be the biggest audio expert on the planet, but I've reviewed some very impressive headphones for BG in the past. And by far, this one knocked me over more than anything has in a real long time. The quality is excellent, and indeed is distortion free and incredibly detailed.
Overall
Yeah, these are great. The LCDi3 from Audeze are just about my favorite current set of phones, and I'm just coming off of a review for a pair that I thought took the crown. Highlight "thought".
If you're looking for a super high quality set of headphones for yourself or as a gift, I don't think you can go wrong with these. Your only issue might be the visual size of them, but I honestly didn't have a problem with it, and at this point I'm used to AirPods. So make of that what you will.
Audeze provided a sample of this product to BG for review
LCDi3 Headphones
Release date: Available now
Manufacturer: Audeze
MSRP: $899.99 USD
Symphonic
Ease of setup - 96%
Utility - 100%
Proficiency - 100%
Are you looking to pick up one of the best sets of earbuds on the market? Then you have to take a long hard look at the Audeze LCDi3. The phones have oodles of options for fit and use, and sound stunningly good with detailed, crisp audio. Yes, they're a little on the large side if you're used to something a little more mass-market, but they're worth it.