Tony Hawk returns at long last with a revamp of the series' very first two games. The result is the best Pro Skater experience in a long, long time.
Just like the Pros
How well do you remember Tony Hawk's Pro Skater? Well, if you were gaming at almost any level from 1999 through the early 2k's, then you likely remember it well.
While following sub-series' were good enough, the original games in the set were legitimate phenomenons. Tony Hawk's Pro Skater was a revelation for many, maybe especially those gamers who had never even thought about skateboarding. I should know, being one of them.
I had never been anything even close to a skate fan, but loved those games to death. That's what a terrific job THPS did as a series. It was massively addictive, employing time limits on levels to convey that 'one more time' mentality, and looked just flat-out awesome.
Well, forward a few decades and the games certainly lack that last descriptor. However that's where Tony Hawk's Pro Skater 1 and 2 comes in. Activision and developer Vicarious Visions' remake of both of those titles, bound together in one set, brings back the classics for a whole new generation. And oh boy is it excellent.
Premise
Skate or die. Well, maybe it's not quite that dire, but Tony Hawk's Pro Skater is all about taking it to the pavement. The games set players to task by sending them solo into various skate arenas around the world, and issuing them a list of challenges to complete for each one.
Some of these are the same (or similar) for every level. Stuff like getting hi-scores and top combos will be very familiar to anyone who fires up THPS1+2. On the other hand, each level has its own unique objectives as well. Those range from grinding certain rails to performing specific tricks while engaging in monster air or hitting select transfers. Complete enough of these while running the 2 minute time limits, and more levels will be unlocked.
Along the way you'll also be presented with heats. Those can be pretty tough, and will stop you dead in your tracks if you cannot get a handle on your combos. You'll need to beat some of the best of the best on the roster to place within the top three and continue on.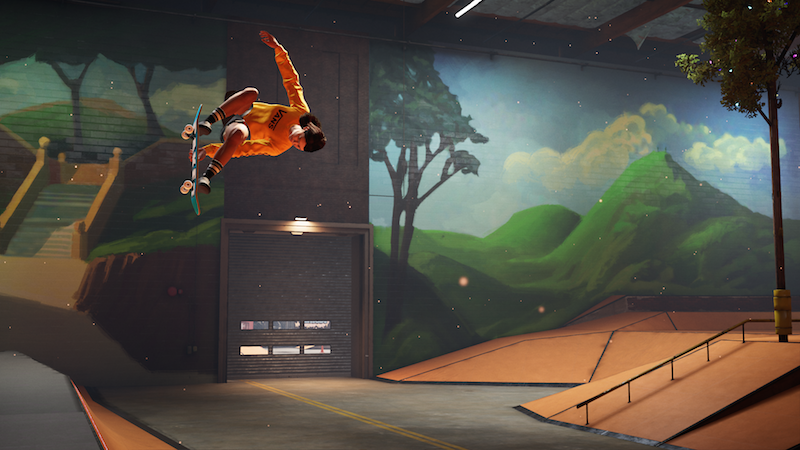 Not enough for you? Then you'll be happy to know that THPS1+2 also lets you build not only custom skaters, but also custom parks. Via a robust creation suite, THPS fans can craft their own sandboxes.
And, giving the game a somewhat never-ending supply of playability, you can then upload and download these levels to you heart's content.
Gameplay
THPS still plays like a dream. No, I don't care what 'skating game x' did or didn't do, the control in THPS is sublime. That's a fact that remains as true today as it was back when the first game was released in 1999. Series-devotees though, will note that it's not exactly 100% true to that original game.
Vicarious Visions has updated the play a bit, with a few select mechanics adapted from sequels. Honestly it's an improvement, with 'new' moves like reverts adding in some additional scoring opportunities and fluidity that the original two games didn't have. Though that's not all.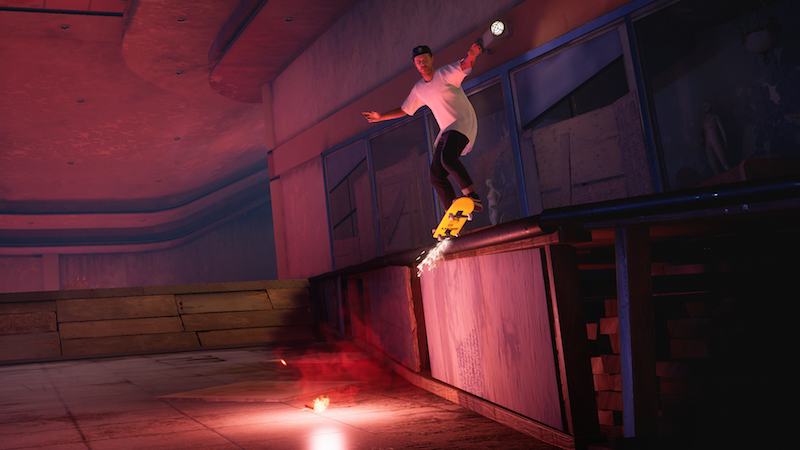 Not that it's advertised, but there seems to be a somewhat heavier feel to play overall. I distinctly remember pulling off verts that allowed me to rip-off three tricks easily while in mid-air. It seems extremely tough to do that now, though I don't know if that's me, or something that was changed up.
Is it better that the originals? Well, it's tough to say. For fans, it might take a little getting used to, but doesn't really change the game too much. It's definitely more realistic… not that the game mires itself in realism otherwise.
Longtime fans will be happy to know that THPS still doesn't take itself overly serious. It maintains that fun feel that it always has, even though it looks much, much more like the real world.
Presentation
Back in the PSOne era, THPS looked pretty darn good. The games had big levels to play in, which were well-crafted, held lots of secrets, and rounded things off with a roster of detailed skaters.
Since then though, and this is much like everything else in that late-90s era, the originals have aged pretty poorly. The new revision of Tony Hawk's Pro Skater 1 and 2 however, looks every bit like a perfectly modern game.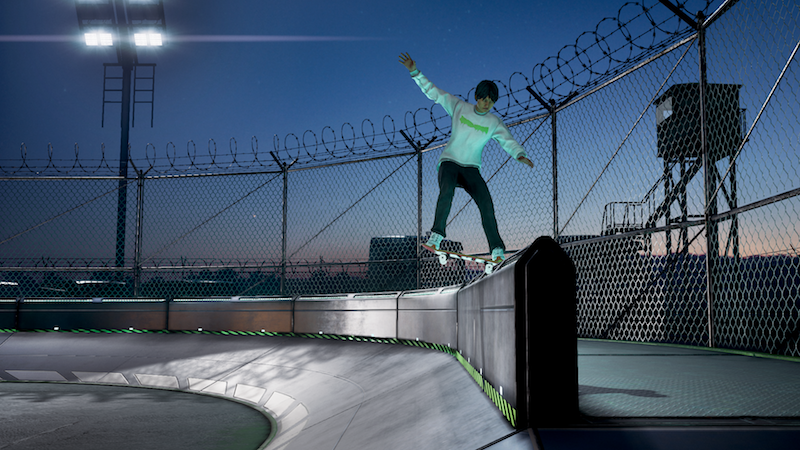 This new remaster really does look more like a full-on remake. The bundle feels more along the lines of Activision's Crash and Spyro remakes than it does a simple remaster.
Maps are flat-out gorgeous, with buckets of little touches. All of them play off of what the original games offered, though they can feel completely new at times. I played the heck out of those classics, both of them. But even so, the maps in THPS1+2 had me feeling as though I was once again playing them for the first time.
Much like the maps, the skaters are also pretty great looking. The roster includes classic superstars of the sport, as well as newer talent, though all look terrific. Unlike in the PSOne (and N64) edition, you can absolutely tell who the stars are as you play. There's no mistaking Hawk from Caballero, or Huston, or… Hawk (Tony's son Riley also stars).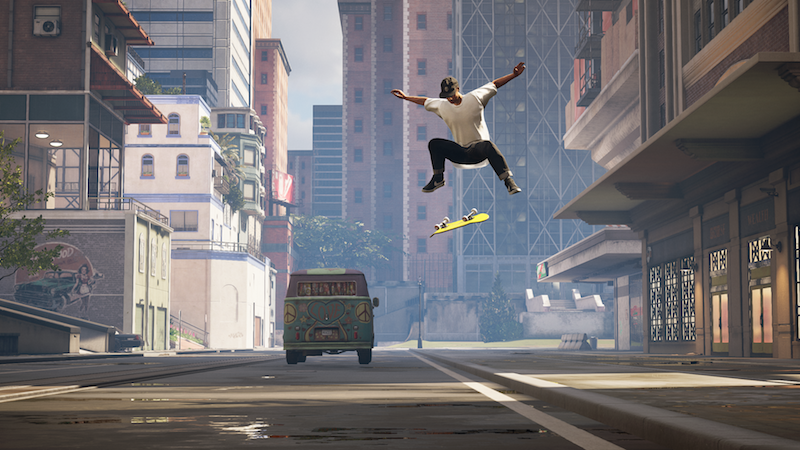 Overall
Tony Hawk's Pro Skater 1 and 2 is as good as it gets for skateboarding video games. It's pretty much everything that a series fan would want, and builds off of the iconic games to create something that is piles of fun and plenty nostalgic, though looks wholly modern.
I'm thrilled to get this series back on the gaming scene, and I'm hoping that this revisiting of THPS will follow Crash's lead, and flow into a new title. If you like skating, remember those originals fondly, or just like fun games, there's an excellent chance that you're going to seriously dig this bundle.
A copy of this game was provided by the publisher for review.
Tony Hawk's Pro Skater 1 and 2
Release date: September 4th, 2020
Platforms: Xbox One (reviewed), PS4, PC (via Epic)
Publisher: Activision
Developer: Vicarious Visions
MSRP: $39.99 USD
Premise - 82%
Gameplay - 97%
Presentation - 95%
Well, I can't say this was a shock, because Vicarious Visions' remake was looking good from the start. But wow is Tony Hawk's Pro Skater 1 and 2 fantastic. The games play phenomenally, look incredible, and offer plenty of extras to keep you playing long after you complete the career modes.