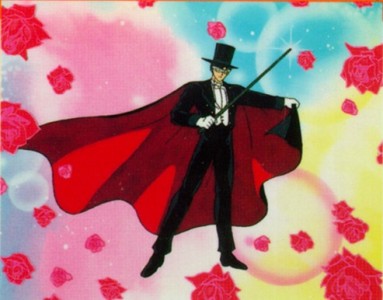 Tuxedo Mask is known for his heroism and for being the love interest of Sailor Moon. He was voiced by Toby Proctor from episodes 12 to 65, during the first two seasons of the original English dub of Sailor Moon.
Note: Toby Proctor also voiced the Moonlight Knight.
Proctor grew up in an acting family, and both of his parents were in the business. His mom (Diane Nyland Proctor) was a ballerina, choreographer, director, and actress. She was known for her role as the title character Tracy Young, in the Canadian Sitcom The Trouble with Tracy. Proctor's father was a radio announcer.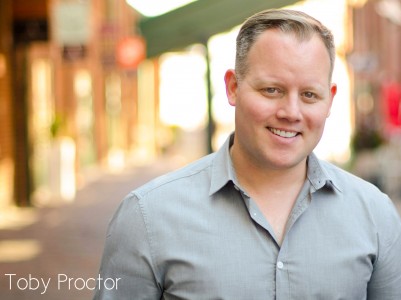 Because of these influences, it was natural for Proctor to gravitate towards acting. When he was eight years old he started to professionally act on stage. In his teen years he started to do movies of the week and television, and eventually found his love for voice acting. Tuxedo Mask was his first voice over role.
When he is not busy acting Proctor is the father of three kids and he spends most of his free time, hanging out in parks and on swing sets. When he does have an afternoon to himself he likes to skateboard, play guitar, ride his bike, and has a love for photography.
Tuxedo Mask was voiced by Rino Romano for the first 11 episodes of Sailor Moon, and when Proctor got the role he was only 21 years old.
"It was out of the gate a very fortunate experience. The fact that there's people around the world who know about this it's humbling, because I was in a room with a microphone and a television. I don't think anyone in the arts can assume that we will be able to touch anybody with our performances, and the simple fact that I have been able to do that is unbelievable."
At the beginning of the series Proctor didn't have a positive impression of Darien/ Tuxedo Mask, but as the show went on that changed.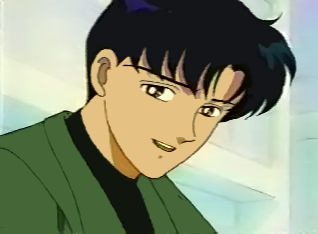 "For a lot of it I thought Darien was a little bit of a jerk to Serena which I didn't like. I don't act cool. And Darien/Tuxedo Mask have this cool wash over them. As the series went on I did like the romantic side to the story and I like the royalty of him. It's kind of nice being called tall, dark, and handsome."
As Proctor voiced Darien/ Tuxedo Mask, he explained that there was a personal hurdle that he had to overcome.
"I was proud of what I did because it was really my first time out of the gate, doing a voice job and also doing a lead. There is not much I would change but I was really struggling with my reading skills growing up. I wasn't a very good reader and I didn't read my first book until I was 23, and I mean scanning scripts, and going over, and over stuff it was hard to do because it was repetition in memory. So I was always very concerned about my reading, when I was voicing Tuxedo Mask. I couldn't believe one of my biggest fears– reading in front of people was now going to be my primary job," Proctor said.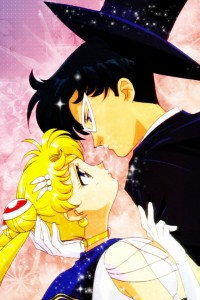 "That was my personal hurdle and it really helped me over time to just continue to read and work on that skill because it was like anything. Everyone has something they might be shy about. And for me it was reading."
Romance can be the most complicated but also the most beautiful experience. Sailor Moon and Tuxedo Mask, had a relationship that fans will always remember. Proctor shares his opinion on their relationship.
"Couples are all very different right? So if you're not on the true inside of a couple it gets hard to really comment, but I would say that they obviously liked each other and I think it was definitely a new relationship, at least in the world they were living before the revelation of their past lives in the storyline. I don't know if it would be the ideal relationship to show because it was so up and down at times, and he was a little jerk to her at times, I tend to blame it on the Negaverse. It was a complicated relationship."
In being a part of the Sailor Moon voice cast, Proctor has many wonderful memories with fans, but there was one in particular, that he will never forget.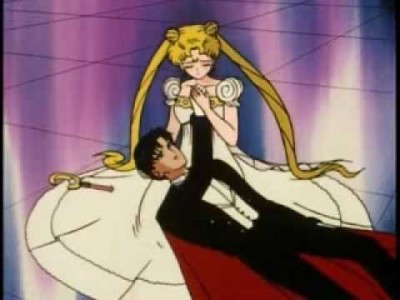 "I was getting a lot of physical fan mail in boxes at my agency and my agency would call and say 'Hey do you want to come up to the agency and pick up a box of mail?' And sometimes they would open it for me, and my agent said 'hey listen I opened one because it looked kind of special.' There was an eight year old girl whose mom contacted me and said ' could you please, please please, call my daughter for her eighth birthday, it would be the best!' The agency arranged for me to call and wish her a happy birthday as Tuxedo Mask."
About three or four years ago Proctor attended Anime Expo in Los Angeles, and the fan that he had wished a happy birthday when she was a little girl, (whose now a young woman) met Proctor and introduced him to her husband to be.
The couple invited Proctor to the wedding.
"I went from talking to an 8-year-old girl to meeting that girl later in life and toast her wedding," Proctor said.
20 years later Proctor said that the role of Tuxedo Mask has hugely impacted his life.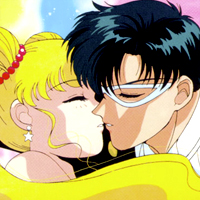 "I've been able to travel the world– We are set to go to Australia in June possibly and the fact that we are able to meet fans and to know that there are fans that far away from where we originally did this it has impacted us greatly. It can happen to anybody and anything is possible."
In addition to the role having a huge impact on his life, Proctor shared how it feels to be a part of Sailor Moon's history.
"Shocking. I mean we got these jobs and went to a place every Tuesday and Thursday morning and talked into a microphone and had a good time and meet people and then walked away. Then literally years later it's almost as if you've been tapped on the shoulder, turn around and there is a world wide audience saying: 'Hey! We really liked what you did.' I can probably bet that will never happen to me again, not the way Sailor Moon did."