Video games that specialize in horror themes are nothing new, but real scares and terrifying visuals have been oddly absent from the landscape in the last few years. All that though, might be about to change.
Quick- name your favorite horror game! Not all that easy is it? Over the last decade or so, the horror-themed video game seems to have slipped loose from these Earthly bonds and crossed over into the great unknown. It's like they all just up and vanished. Like some executive somewhere had the thought that gamers wanted a lot more pure action in their 'scary' games and less, well, scares.
Growing up in the '80s/'90s, I can remember a whole bunch of games on the PC in particular that were heavy in fright. Titles like Phantasmagoria and 7th Guest (which has a sequel finally on the way) pushed the genre forward while games in the vein of Resident Evil, Blood, and even Doom reveled in their gore instead of creeping scares.
Both types fit the 'horror' bill though and that's definitely not to say that the latter weren't a bit fright inducing, even with their emphasis on action. I'm not ashamed to admit that the visuals in even older stuff like Splatterhouse freaked me out when I was a kid, and iD Software's classic could give a good jolt now and then too- walls dropping away to reveal twin Barons of Hell come to mind… Those are some prime examples of games going with an action tilt and still managing to keep their frightful imagery and terror-inducing themes intact; something that we're lacking today.
I know there were games that were released as of late that were supposed to have been scary, but they really weren't. Let's be honest here, how many people reading this right now were spooked by Resident Evil 5 (or even 4 for that matter)? How about Dead Space 3? Although the first two of those games were terrific examples of horror (with plenty of action too), the last title in the trilogy eschewed scares for more pure action, something that we have tons of already on consoles and the PC.
This year though, something has changed. 2014 has more horror games than any year in recent memory, and all of them are designed to instill terror, not mindless shooting and out of place, co-op multiplayer.
Already in 2014 we have stuff like Daylight and Outlast, and there are more on the horizon. Lots more actually. Before the calendar closes at the end of the Holiday Season, we'll all be playing Alien: Isolation, The Evil Within, Murdered: Soul Suspect, Dying Light, and others. All three of those titles named are looking like contenders for triple-A material (knock wood) and there's actually more than a few minor releases coming as well that could fit the bill too. So, why the change in thought and what happened to initiate it?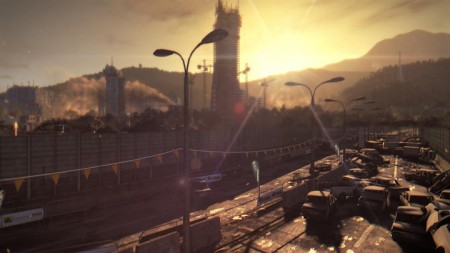 If you're a regular reader of BG, then you probably have seen a news post or two about horror comics and their own resurgence thanks to companies like Dark Horse Comics. It seems as though there's a shift in tastes going on in sections of the entertainment industry. Not something that's constrained to games or comics in particular, but a larger movement to horror and maybe classic sensibilities of what's 'good fun'. Though the movie industry seems to have been left out of the loop, there are even a number of TV shows on right now (in the US anyway) that boast horror or dark sci-fi themes, The Walking Dead being probably the most popular of the bunch. Actually, let's look at that for a minute.
Two years ago, the comic-turned-super-popular TV show inspired Telltale Games' title of the same name. A revelation for the adventure game genre (which is a whole 'nother story), The Walking Dead spiked players sense of the unknown and the horrific once again. Relatively alone with only a handful of 'survivors' around for company, young girl Clem and would-be convict Lee struggle to survive and reach safe-haven in a world that's fallen off the rails thanks to a zombie-making virus (or something. It's never really clear what's going on). Bottom line- it was scary and made gamers do unsettling things that disturbed them on a moral level. If that's not grade A horror, I don't know what is.
But could this one property (which made the successful leap from comic books, to TV, to video games) have actually inspired a trend for the entire industry? Though it sounds a little crazy to say, it could be. Think back to the time right before The Walking Dead (the video game) came out. Any horror games pop into your head? Not into mine, that's for sure; and now there are an abundance either here already or hitting soon.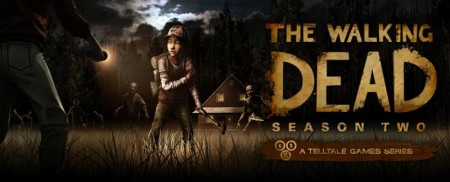 Regardless of how it all started though (just like the zombie apocalypse in TWD!) it's here now and looking stronger with every new title announced. Heck, it's only May and we've already got a full slate of horrific games on the way that we know about, with more bound to be announced at E3 next month. Although this is probably destined to be a short-lived stint at the top (or somewhere near it) for the resurgent genre, it definitely is showing its teeth… in more ways than one.
With the cyclical nature of entertainment in general and the finicky tastes of the gaming industry in particular (meaning the tremendous amount of trends that come and go on a regular basis), it probably won't be long before we're all talking about the new wave of noire-inspired games or the birth of some new genre somewhere. For now though, the horror game is strong and looking better than ever before. With the new consoles on the market too, the horsepower is there and ready to go to deliver terrifying visuals that players haven't seen before in a game, ready to jump right up off the screen and scare the powdered cheese off your Cheetos.
With that kind of ability to deliver, it could be a very good stint for the horror game indeed. Just, uh, maybe leave a light on while you play. No wait, turn 'em all off- that's the way these games are meant to be experienced…