Looking for yet another Summer Sale to empty that wallet into? Ubisoft's got you covered.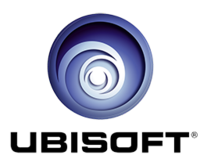 Now here's a Summer Sale for even the console gamers out there. Ubisoft has put pretty much everything, of both the physical and digital persuasions, on sale in their online storefront, the UPlayShop. You'll find discounts of up to 85% off digital titles for the PC (like Assassin's Creed Unity and Far Cry 4), 30% off of physical games Ubicollectibles department.
According to Ubi, this is a global sale, with the digital downloads hitting for everyone and the physical stuff being available in some 140+ countries. As of right now though, it looks like disc-based copies of stuff and collectibles are only on sale outside of the US, and it actually looks like the digital games haven't had the sale activated as of yet in the States either.
You've got some time as the sale wraps up on June 21st though. Get in on the deals here.