Fan favorite Skull Kid will make a playable appearance in Hyrule Warriors: Legends for 3DS.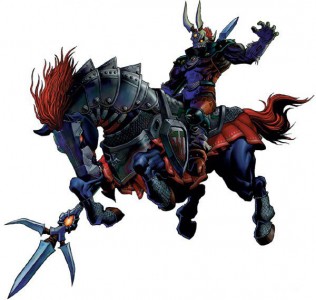 When Hyrule Warriors: Legends releases early next year for North America and Europe, we'll get to play as Skull Kid for the first time.  It was also announced that we'll be able to square off against boss character Phantom Ganon.
The 3DS version of the Wii U title already has new characters in Toon Link, Tetra, and the King of Red Lions, and includes new Wind Waker content, as well as other goodies.  The game releases January 21st, 2016 in Japan, and we'll likely only have to wait a little longer.
It has also already been announced that only the New 3DS version will be playable in 3D mode.
Source: Siliconera