If you're a Super Smash Bros fan, then you're in for some new Mii costumes this week, but there are some strategy and RPG additions to the eShop that might be worth your time as well.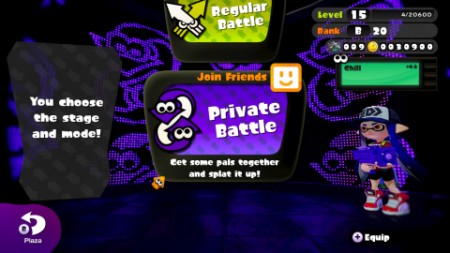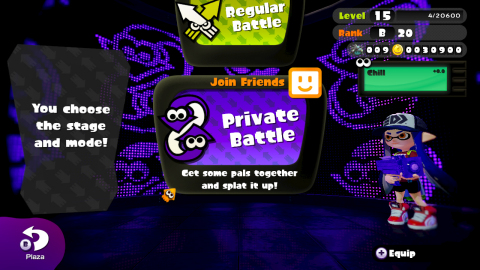 So the Smash train keep on chuggin' as one of the biggest and best loved of the Wii U's games continues to make an impact for Nintendo. This week's updating for the title downs't exactly shake the Earth, but it does add in some fun costume choices for your Mii fighters. Aside from that, there's also that Splatoon download that adds in a bunch of stuff. That game is a pretty big Wii U hit as well, so if you're one of the ink-squirting legion enjoying it, then you're probably gong o want this update.
So that's for the Nintendo-flavored stuff, but there are some classic games and a brand new RPG that you might want to check out as well.
Atlus' Etrian Odyssey 2 Untold: The Fafnir Knight hits servers this week, and it's a pretty great role-player that we had a good time with here at BG. If you dig JRPG dungeon-crawls, then you'll probably like this. Also 'new' this week are a part of additions to the Virtual Console that you might want to cast an eye on.
And namely, those are Golden Sun: The Lost Age and Onimusha Tactics. Golden Sun, I think it's fair to say, is a game that pretty much everyone knows and adores. So if you've got the itch to play through this GBA classic again, well, here you are.
As for Onimusha Tactics, I had no idea that even existed. As a big fan of the games on the PS2 (yes, all of them), I'm pretty excited to see that this little possible gem got a re-release on the VC. It's a strategy game, which definitely might turn off fans of the action titles that hit home consoles, but it sounds like it could be a cool time. Might want to check that out… especially if you've been patiently awaiting another game in the series (hint- it's probably not coming).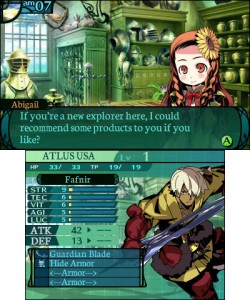 Scroll on down for a full look at what's available now for the Wii U and 3DS.
Nintendo eShop on Wii U and Nintendo 3DS

Super Smash Bros.DLC – Fans of the Super Smash Bros. for Nintendo 3DS andWii Ugames can now add even more fun with several free updates and new DLC for purchase on both versions. Free updates include a K.K. Slider costume for Mii Fighters, plus new Community Tournament and Regular Tournament modes and the ability to upload saved replays to YouTube. Players can also purchase new Mii Fighter costumes, from Samus' Armor to an SSB-logo Hoodie, as well as Peach's Castle and Hyrule Castle stages from the original Nintendo 64 version of the game. For full details, visit http://www.smashbros.com/us/.

Wii U

New Splatoon Update – The Splatoon game for the Wii U console just got a massive free content update. The update includes two new modes: Squad Battle and Private Battle. Squad Battle lets players create a squid squad with friends and head into Ranked Battle modes together, while Private Battle lets two to eight friends battle together in customizable matches. There are also new weapons, level-cap increases, more than 40 new types of gear and more to come throughout the rest of the summer. For more details, visit http://splatoon.nintendo.com.

Nintendo eShop on Nintendo 3DS

Etrian Odyssey 2 Untold: The Fafnir Knight – Experience a new story with a fixed party, voiced dialogue and animated cut scenes in the incredible world of Etrian Odyssey 2 Untold: The Fafnir Knight. Or revisit the original Etrian Odyssey 2 game with updated graphics and a full roster of classes. Whichever path you choose, there will be exciting dungeons and frightening enemies! Click here to view a trailer for the game.
Pokémon Rumble World Update Bonus – Download the latest version of the Pokémon Rumble World game for your Nintendo 3DS system today! Once you do, you'll be able to visit a new area and get bonus items. First, take a ride on the newly added Lucky Balloon. It will take you to a mysterious area called Changing Land, where you're more likely to meet Pokémon you haven't yet caught. The Lucky Balloon will be added to the hot air balloons available in the shop. It's free, but you'll need to have reached Adventure Rank 40 to ride on it. Enter the following password into your game to receive 100 Poké Diamonds after you update: 48213190. You have to reach Adventure Rank 4 before you can enter the password. Click here for more details.

Virtual Console on Wii U
All throughout August, classic games for hard-core gamers are coming to the Virtual Console on Wii U, starting with these Game Boy Advance RPGs:

Golden Sun: The Lost Age – It is the dawn of a new age. The heroes of Golden Sun have been abandoned, and the land is falling into darkness. Now the world's final hope may also be its doom. Manipulate the environment with psychic energy and fell whatever beast stands in your way to safeguard humanity before the heroes of the original Golden Sun can stop you. Click here to view a trailer for the game.
ONIMUSHA TACTICS – Prepare to be thrust into massive, old world feudal battles in which every move is a struggle for power in this Game Boy Advance strategy game. Join Onimaru, a young Ogre Clan warrior on a mighty quest to defeat Nobunaga and his enemy Genma armies.
Nintendo eShop Sales:
Nintendo eShop on Wii U and Nintendo 3DS

Citizens of Earth on Wii U and Nintendo 3DS is 66 percent off (reduced from $14.99 to $4.99) beginning at 9 a.m. PT on Aug. 10 until 8:59 a.m. PTon Aug. 17.

Nintendo eShop on Wii U
Nintendo eShop on Nintendo 3DS
Activities:
Art Academy: Home Studio Art Contest – Enter the Art Academy: Home Studio art contest for your chance to win a $20 Nintendo eShop Card code! Upload a time-lapse video of your work to YouTube using the "Recordings" feature in the game and tweet us @NintendoAmerica with a link to your video and the hashtags #ContestEntry and #NintendoArtContest between Aug. 6 at 7 a.m. PT and Aug. 20 at 5 p.m. PT. Click here to view a video highlighting this contest.

NO PURCHASE NECESSARY. Void where prohibited. Must be a legal resident of US (incl. DC) or Canada (excl. Quebec) 18+. Deadline: 8/20/15. 25 winners receive a Nintendo eShop Card code (ARV $20 ea). Additional terms and conditions apply. Click here for official rules. Sponsor: Nintendo of America Inc.
Theme Shop on Nintendo 3DS:
New themes this week include:

Aeternoblade
Puzzle & Dragons Super Mario Bros. Edition
Price reduction:
Also new this week:
In addition to video games available at retail stores, Nintendo also offers a variety of content that people can download directly to their systems. Nintendo adds new games weekly to the Nintendo eShop on the Wii U console and the Nintendo 3DS family of systems, the Nintendo DSi™ Shop for the Nintendo DSi system and the Wii™ Shop Channel for the Wii console.
The Nintendo eShop is a cash-based service that features a wide variety of content, including new and classic games, applications and demos. Users can add money to their account balances by using a credit card or purchasing a Nintendo eShop Card at a retail store and entering the code from the card. All funds from one card must be loaded in the Nintendo eShop on either Wii U or the Nintendo 3DS family of systems, but can be used in either Nintendo eShop if the systems are linked to a single Nintendo Network account.
The Wii Shop Channel offers games and applications and uses Wii Points™, which can be purchased via the Wii Shop Channel. The Nintendo DSi Shop offers games and applications and uses Nintendo DSi Points™, which can be purchased in the Nintendo DSi Shop.
Remember that Wii U, Wii, Nintendo 3DS, Nintendo 3DS XL, Nintendo 2DS and Nintendo DSi feature parental controls that let adults manage some of the content their children can access. For more information about this and other features, visit http://www.nintendo.com/wiiu or http://www.nintendo.com/3ds.