Ready to deftly avoid being hit with a toy train, Diamond Select Toys' figure of Paul Rudd's Ant-Man is officially available in stores.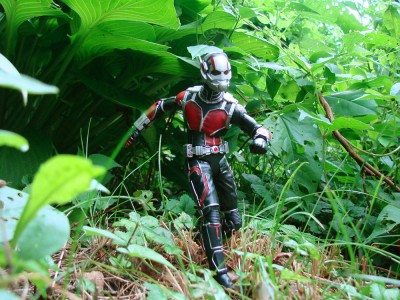 Fresh off the opening of the movie that bears his name, which did fairly well at the box office (earning a solid $234 million globally), this plastic incarnation of the title character is looking pretty awesome. Cast in the usual Marvel Select 7″ scale, the film version of Ant-Man has 16 points of articulation and the usual top notch paint apps that you'd expect of DST.
He's also got interchangeable hands, to better create different poses, and a little shrunken Ant-Man to replicate the character's size-changing abilities. Sculpted by Gentle Giant, Ant-Man is ready to be added to your collection right now for $24.99 USD.