New to GOG.com this week are a trio of Warhammer games from decades past, all of which I had totally forgotten about.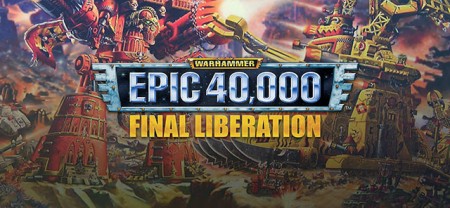 "These games have been next to impossible to find anywhere for years" says Oleg Klapovsky, GOG.com's VP of Business Development and Operations. "Reviving them meant that we had to dig a lot deeper, but we're excited to have acquired the rights to re-release some of the most important entries in the Warhammer legacy."
It's honestly really nice to have a service like GOG, one that actively goes after and re-stocks classic titles that would otherwise be completely lost to the annals of time. Case in point, these three games from the Games Workshop Warhammer stable.
Warhammer: Shadow of the Horned Rat – The first Warhammer Fantasy title to ever go digital returns, relive Warhammer history in this hard-as-nails strategy classic.
Warhammer 40,000: Chaos Gate – Legendary soundtrack and atmosphere, to this day a Warhammer 40,000 experience unlike any other.
Warhammer 40,000 Epic: Final Liberation – Epic scale, grand tactics, true to the tabletop. The first video game set in the monumental Warhammer 40,000 Epic universe returns.
All three of these came out for the PC originally in the mid-90s, and all three of them were pretty good if I remember correctly. I definitely remember playing the heck out of Shadow of the Horned Rat, a game that is indeed incredibly tough. Even though I played it a good deal, I don't think (if memory serves) I actually got all that far in it.
I also have some good memories of both Chaos Gate and Final Liberation, which I think is still the only game (on any platform) to showcase the Epic scale Titan units from the tabletop game. It's worth checking out if you're into the larger scale Warhammer 40k scene.
As usual too, GOG reminds gamers that these games have had the standard battery of tests and fixes, so that they'll run on the current crop of Windows-based machines. Which is nice of course, because if you were thinking of firing up the original releases today, well, good luck with that.
All three games are available now and will cost you $9.99 USD for Chaos Gate, and $5.99 USD each for the other two.