Sony have announced the free games coming to PS plus this week. And they have certainly delivered.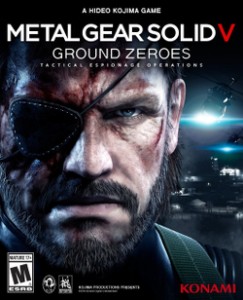 For the month of June we kick off with headliner Metal Gear Solid V: Ground Zeroes. Joining this for PS4 we also have;
Skulls of the Shogun: Bone-a-Fide Edition,
Super Exploding Zoo
Futuridium EP Deluxe
Playstation 3 owners get;
Call Of Juarez: Gunslinger
Cloudberry Kingdom.
Playstation Vita owners get;
Super Exploding Zoo
Futuridium EP deluxe.
All the games will go free on Tuesday 2nd June and leaving PS Plus is
Ether One
Guacalmelee Super Championship Turbo Edition
Race the Sun
Hohokum
The Unfinished Swan
Murasaki Baby.
So if you want any of these games get downloading as you have two days left.
All in all a good month for PS Plus Members and I personally will definitely playing MGS and Call of Juarez.