Sony has announced that they will be releasing a new music app for PS3 and PS4. Launching this  spring to PSN, PlayStation will team with award winners Spotify to bring your gaming experience a whole new soundtrack chosen by you. Of course this means the end of Music unlimited, but who is really all that bothered about that?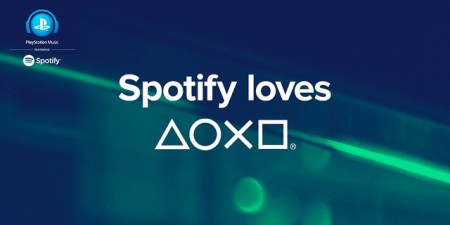 PlayStation Network users will enjoy the convenience of linking your accounts to Spotify, making it easy to sign-up with your existing ID and subscribe to Spotify's Premium service.

The new service will launch initially on PS4 and PS3, as well as Xperia smartphones and tablets. You'll of course be able to listen to your favorite playlists – including existing playlists from current Spotify users as well as Spotify curated playlists – and enjoy the service on all of Spotify's supported devices.

Prior to the launch of Spotify on PlayStation Music, the Music Unlimited service will close in all 19 countries on 29th March 2015. Nearly all of these countries will be among the 41 markets where PlayStation Music featuring Spotify will be available at launch, including the UK, France, Germany, Spain and Italy. From 28th February 2015, Music Unlimited users with active subscriptions will receive free access to Music Unlimited through 29th March 2015.
So are we excited Gamers? What would you have on your gaming playlist?