Microsoft announced the games which will be free during the month of February.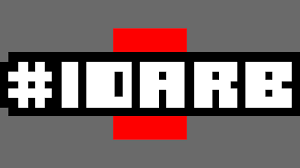 The Xbox One Games with Gold program will give away #IDARB. This game is a 2D platforming, competitive game. Imagine the indie hit, N+, and mix in a little Pong on steroids and that is the best description of #IDARB. Other Ocean Inc. worked on this gem which is being published by Microsoft. For a better grasp on this game, make sure to check out the trailer below.
Starting February 1, Xbox 360 owners can download Brothers: A Tale of Two Sons. From Starbreeze Studios comes the tale of two brothers on an adventure in a world full of fantasy. Players will control both brothers at the same time as they need to solve problems working together. This coming of age story looks fantastic and has the potential to be a great experience. This game will be available from February 1 through 15.
The last game available with the Games with Gold program will be Sniper Elite V2. From the studio, Rebellion, comes a game about snipers. Trek across the globe and take find targets in this tactical shooter. Experience the "Kill-cam" in X-ray vision as bullets pierce through the target and shatter bones. Sniper Elite V2 will be available starting February 16 through 28.