Halo 5 headlined GR's feature-set this week along with a selection of pieces based on the PS4/Xbox One hardware war and weird console facts from past generations that you probably don't know about.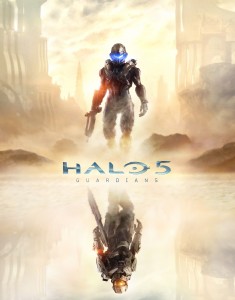 Halo 5: Guardians due 2015, might star a totally new Spartan
Probably the single biggest news story of the week (and it was a packed week), the coming of Halo 5: Guardians is set for E3 2014. What's sure to be Microsoft's biggest game of 2015 is currently absolutely loaded with questions though. Questions only amplified by a very mysterious (and somewhat telling) piece of promotional art.
GR's article, written by Hollander Cooper, has some solid facts about the new oncoming game (like that it's an all-new male Spartan that we see in the artwork), and that the Covenant War is over and Halo 5 will be "doing it's own thing". There's also a fair amount of speculation here, since we basically only know a few tattered little shreds of truth about the game so far.
You can expect to see way more at E3 of course, but for now Halo fans, you might want to click through and see what GamesRadar has come up with. That'll have to hold you over till next month.
PS4 vs Xbox One – Which console rules next-gen?
At first glance, this is a pretty easy question to answer (at least, at the moment). With a 2 million+ lead in the console sales figures, the PS4 is clearly in the lead here in the early goings of 2014, the first full year that both consoles will be on sale.
This article, written by the GR staff en mass, profiles each and every category that you could think of to grade both boxes. From online experiences (Xbox is still the champ) to the game lineup (which GR gave to the PS4 thanks to the generally better running third-party games), everything is in here as to the main bullet points.
Here at BG, we've given props to both consoles, with a slight edge to the Xbox One; as to which one GR picked for their have here at the six-month mark, you'll just have to click through to find out.
How Sega nearly made the N64 (and 7 other weird facts from the console wars)
Wait… what?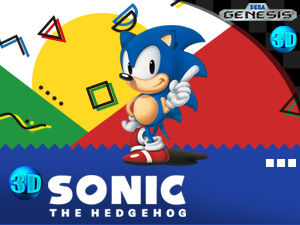 Yes, you read that right, this and a ton of other cool facts are the centerpiece of Blake J. Harris' new book Console Wars. Now, I consider myself (as I'm sure many of you do too) pretty well versed on the happenings of the video game industry in the early few generations and maybe the most famous (and dirty) console war of all- Sega vs Nintendo.
Take a leaf through this article though, and you just might learn that you don't quite know as much as you think you do. For instance; did you know that Sega fought an internal war between Sega USA and Sega Japan pretty much constantly while they were in the hardware game (and holy crap did Sega of Japan not know what it was doing)? How about that SNES could easily have been backwards compatible, but Nintendo decided against it? Or that Sega inadvertently created a console that battered it (the N64) and the one that finally destroyed it (the PSOne)?
All this and more make me want to run out and nab a copy of the book, you probably will too after you click here and read through the sampling that GR has posted.
__
Those are the best of the best from GR this past week. Give 'em a read and then feel free to chat 'em up in the comments section below. We'll see you back here on Saturday Radar next weekend!