PC players won't have to wait too long for their Rayman Legends fix as the side-scrolling platformer will be appearing on all platforms simultaneously.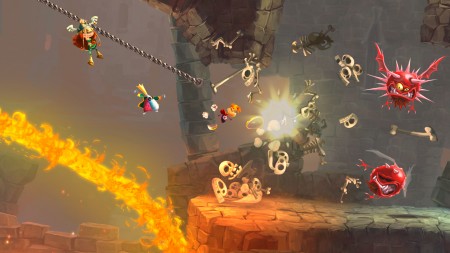 Ubisoft's latest entry in the series has had a bit of a rocky road to launch thanks mainly to the Wii U version's completion and then subsequent icing so as to wait for this Fall's multiplatform launch. Now appearing on the Xbox 360, PS3 and PC in addition to the Wii U, Rayman Legends will be available on every major platform out there in game land.
It probably wouldn't be a stretch for PC fans to think that their version of the game might see a little bit of a release bump considering that pretty much everything released cross-platform does get a little bit of a delay for the PC edition- but that shall not be the case oh PC faithful. According to Ubisoft, Rayman Legends will launch on the same day across all platforms, including the PC. Yes it's shocking… but it's true PC true believers- side-scrolling insanity can be yours in an unusually timely fashion.
Look for Rayman Legends to arrive on Xbox 360, PS3, PC and Wii U on August 30th.