Finally! The PlayStation 4 is out!  The Brutal Gamer staff share their thoughts on Sony's next generation system.
Today is the day!   Many gamers have been eagerly waiting since the system's reveal early this year, some much longer.   Whether you're a faithful PlayStation supporter, an Xbox convert, or someone who appreciates new technology, the day has finally – the PlayStation 4 is finally here!!!  
For console gamers, the next generation begins today!  Perhaps you waited in line last night, bleary-eyed from lack of sleep?  Maybe you are impatiently waiting for stores to open this morning so that you can redeem that pre-order for that blue box!   Or maybe you are going to try your luck in running out to a store today to try and snag yourself one of Sony's latest gaming system.
It's not hard to see that Sony has become a hero for many enthusiast gamers.  They were hands-down the favorite console of E3 going against many of Microsoft's original (and unpopular) ideas for the Xbox One system.  Sony is even undercutting Microsoft's next-gen system by $100, coming in at $399.
For that $399, you'll get the sleekly-designed PlayStation 4, which packs some pretty impressive horsepower and a 500 GB hard drive.  Sony is hoping to right may of the wrongs that the PlayStation 3 was criticized for.  They've listened to feedback from gamers and developers.  Based early developer impressions, the system is much easier to make games for — some stating that it's even easier to develop for than the Xbox One.  The DualShock 4, as many are claiming, is apparently not only Sony's best controller, but is the best console controller to date!
If you were able to get your hands on the PlayStation 4, we'd love to hear how you're enjoying it so far, and what you're favorite games and features are.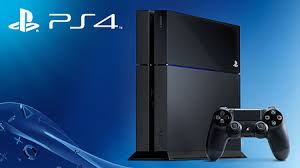 I reached out to Brutal Gamer staff writers if their thoughts on the next generation of gaming and if they were planning to pick up the PlayStation 4 on or around launch date.
Naeem, has this to say about the PS4, "If I can be brutally honest … I've kind of lost interest in the mainstream as a whole, I can't say there's a single game I've seen so far that has convinced me to go out and invest in a new console."  Naeem is more interested in titles coming out from independent game studios, and while Sony and PlayStation 4 seem to be championing smaller game studios, Naeem that those studios, "can no longer classify [themselves] as being independent once you're getting backed by massive corporations like Sony and Microsoft."
"As for the indie support – I dunno," adds Brutal Gamer writer Kyle.  "I think it's a good thing. What really matters at the end of the day is whether the games are actually any good or not…"   If the games are are good, he'll be happy, "even if those indie devs aren't really all that indie."
Kyle, who is in New Zealand, does plan on getting a PlayStation 4, but waiting — not by choice — until early 2014 to get a PS4, "They're sold out everywhere … until January!" he states. "Turns out somebody cancelled their pre-order and my place in the queue for January stock managed to get bumped up into release day stock, so that's awesome."
Kyle is predominantly a PC gamer, and because the multiplatform titles generally see a PC release, it's the exclusives that hold his interest.  "I've got Killzone: Shadow Fall and Knack on pre-order, and Infamous: Second Son can't come sooner! What I've seen of The Order: 1886 looks absolutely gorgeous, too."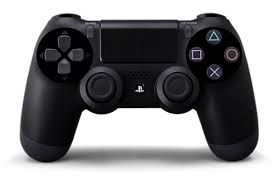 Kyle has tried out the DualShock 4 and finds it to be really fantastic. "The triggers are so much better than that of the Dualshock 3, and the materials used are nice and comfortable. I really couldn't find anything I particularly disliked about it." Kyle likes it so much that it may just replace the Xbox 360 controller as his PC gamepad.
When it comes to launch date consoles, it all "depends on how many exclusives are available."  Kyle feels that it's best to wait 6-12 months before picking one up.  He ended up waiting to get a Wii U, and his patience paid off "I … ended up getting it for half the price it was at launch. I count on Sony to deliver as they have in the past, so hopefully they keep on rolling with the good decisions!"
Brutal Gamer writer Chris shared Naeem's thoughts on the PlayStation 4, "Truth be told I'm not really interested in getting a PS4. The only games that I'm even remotely anticipating are multiplats. That and I'm not really too crazy about paying for online either. I plan on sticking with the PC and Wii U this gen, they've pretty much got me covered for everything sans a title or two that won't be on either platform."  He anticipates being able to eventually play of the popular PS4 releases on his PC.  "I … bought the PS2 in 2003 and PS3 this year. I probably won't see myself ever getting a PS4 down the line though."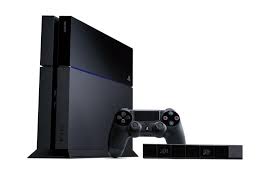 It may seem like we're all a bunch of negative nellies, but you can't argue with the fact that despite the PlayStation 4 (and Xbox One's) technical specs, they can easily be outperfomed by today's high-end PC systems, and offers additional entertainment features and flexiblity outside of gaming.  As Ted states, "I've been a lifelong PC gamer and someone who has owned consoles on both sides of the modern day fanboy divide. Bouncing from PS1 to original Xbox then back again with the PS3 … the launch of the PS4 and this new console generation hasn't got me interested in the slightest."
"For me to buy the hype there needs to be something new to me. Something that we haven't been able to have before and right now there isn't anything much. Being able to stream TV through a console can be done on either of the current gen, playing Blu-ray discs is the same for the PS3."  Playing a game like Battlefield 4 on the PS4, with up to 64 people is a technical achievement for consoles, but is "old hat to anyone who has played Battlefield on PC for many years. Even MAG on PS3 had hundreds of players in a shooter at once so promoting 64 like a PC if you buy the newest console seems redundant."
As a console gamer, Ted is glad for the next generation of consoles, especially for the new technology.  "Speaking as a PC gamer I'm happy that games won't be made for a decades old console then ported over with no upgrade. At least if they are direct ports the graphics will have to be better…won't they?"
When is Ted planning to take the next gen leap?  "Like most I'm most likely going to wait a year or more to see which way the wind blows with exclusive releases and price cuts before committing one way or the other. For now we have video streaming consoles and PCs that can play the same games at the same or better video quality – so where's the new thing for me or you to get excited about?"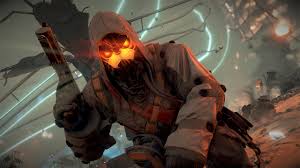 Our editor-in-chief, Jason has been a PlayStation gamer since before the PlayStation was released in the US.  "Yes, I was one of those who just couldn't wait for the evolution in gaming that was the PlayStation, so I imported it from Japan." He says, "Fortunately that wasn't all that hard since there was a great little import shop located about 15 minutes from my house, right in the heart of NYC at the time; shout-out to GameExpress!"
"As a result of that, I didn't wait on any lines or go to any midnight openings for my console, not that they had those back then anyway….  No, I played the imported greatness that was Tekken and Battle Arena Toh-Shin-Den way early and impressed my friends with my fully armed and operational PlayStation way early. We played the heck out of that console and I actually ended up doing the exact same thing when the PS2 was released."
Jason bought an American version of the PS2 a few months after the Japanese edition.  "That was, of course, thanks to not being able to do the disc-swap shuffle that you could do on the PSOne and 'sort of' play region 1 branded discs (remember that?!)  in my imported PS2.
Some of Jason's best gaming memories come from the first two PlayStations. "Onimusha, Crash Bandicoot, Twisted Metal, Final Fantasy 7, Metal Gear Solid and others just about pushed the PSOne and the PS2 into eclipsing the SNES as my favorite console of all time… almost."
But since the PlayStation 2, he adds, "The shine has been off that rose for quite some time for me though… I've become more of a PC and Xbox guy- though I'm very excited about the possibilities that the PS4 holds. Don't get me wrong, I'm pretty pumped about the Xbox One as well, but I so want Sony to grab back a little bit of that magic and actually do what they do best with the new console. Can they do it? I honestly have no idea. The PS3 was more of a dust-collector for me than anything else and I feel like the presentation at E3 2013 was mostly fluff."
"Sure it got everyone to 'love' Sony, but what did they really say that makes the PS4 any different than the competition? At present, not much." Jason concludes, "Still, I'm cautiously optimistic about the PlayStation 4.  In the end, only time and a whole lot of triple-A exclusives will tell whether Sony can come out on top again."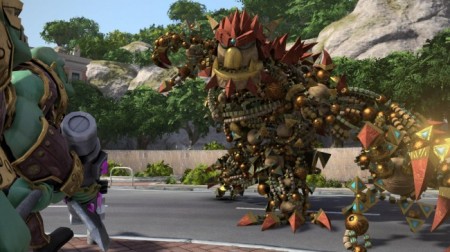 As much as I would love to be playing a PlayStation 4, I like the Naeem, Kyle, Chris, Ted, and Jason will not be getting one — at least not for a few months.
I'm a huge fan of technology, especially new technology.  And while the PlayStation 4 is cheaper than the Xbox One, with Christmas just around the corner, bills to pay, and mouths to feed, I just can't warrant spending that kind of money on a video game console.  While I personally have a little more interest in the Xbox One, specifically with some of it's non-gaming features, the same goes with Microsoft's system — no next-gen systems at least until March or April 2014.
I remember getting both the Xbox 360 and the PlayStation 3 several months after their original release date, after months of hunting for them, and I remember being a bit underwhelmed by the lack of games.  While this time around seems to be more impressive, I've been an early adopter on many cool things, and while I'm super-excited for both the PlayStation 4 and the Xbox One, I think I can exercise a little patience and wait a few months to see what issues may arise and see what new features or games may be available in the next couple of months.
While I have no doubt that there will be a handful of small issues — these are expected with any new launch — as a technology enthusiast there are bound to be some issues — I'm not being a pessimist, I'm being a realist.  When hundreds of thousands of systems are turned on and are connecting to the service at the same time throughout the day, it's something you can plan for and can run scenarios, but can't properly stress-test until the service is being accessed by real gamers, around the country and the world using real hardware.  I don't think that we'll see the same level of catastrophic like the launch of SimCity and Diablo III, but it's good to wait a bit to ensure that  issues are dealt with and bugs are squashed.
If you're lucky enough to get your hands on Sony's latest craze, we'd love to hear what you have to say!  Are you enjoying it?  Are you waiting for the Xbox One?  Are you waiting to see what happens over the next couple of months?  Or are you not getting one at all?  Leave us a comment, and let us know!