The popular developer has gifted 100 codes unlocking everything they've produced for soldiers deployed and recuperating in military hospitals.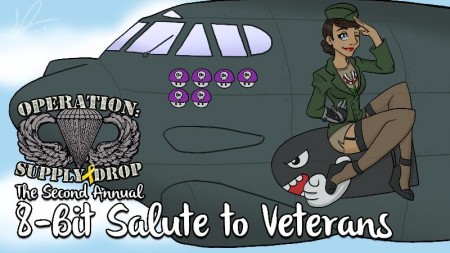 It might be impossible at this point to not know Popcap Games, or have a favorite Popcap title. The company has made games that are beyond big and on the next level of popularity. Stuff like Peggle (and Peggle 2) and the ubiquitous Plants vs Zombies have propelled them into the stratosphere and well past their original 'casual gamer' audience.
So with that in mind, it's particularly cool to see that they've donated to a charity as great as Operation Supply Drop in such a major way. Popcap has donated 100 codes to soldiers who are stationed abroad or currently in medical facilities that will unlock every game in their current catalog. How many games each is that? How about 60.
All in all, it comes out to be over $100,000 in donations- and that's huge no matter which way you look at it. If you'd like to find out more about Operation Supply Drop or their '8-bit Salute' campaign to end the year, click here.