The makers of the Mutants & Masterminds role-playing game are back, and ready to take players to the Valiant U, for some fresh adventures in 2024.
Choose your adventure
Pen and Paper RPG's don't exactly get the press that they used too, but they're still enjoyed by players worldwide. Take Mutants & Masterminds for example, an original superhero role-playing title from Green Ronin. M&M has gotten plenty of acclaim, even winning awards.
But while that game might task players with making their own heroes and villains, the company's upcoming title won't need to. That's because it'll feature the massive cast of characters from Valiant Comics. What's that? Yes, Valiant is still around too, and while the publisher might not be producing the same level of books that it did a few years back, it's still got a terrific roster, and should be perfect for something like an RPG.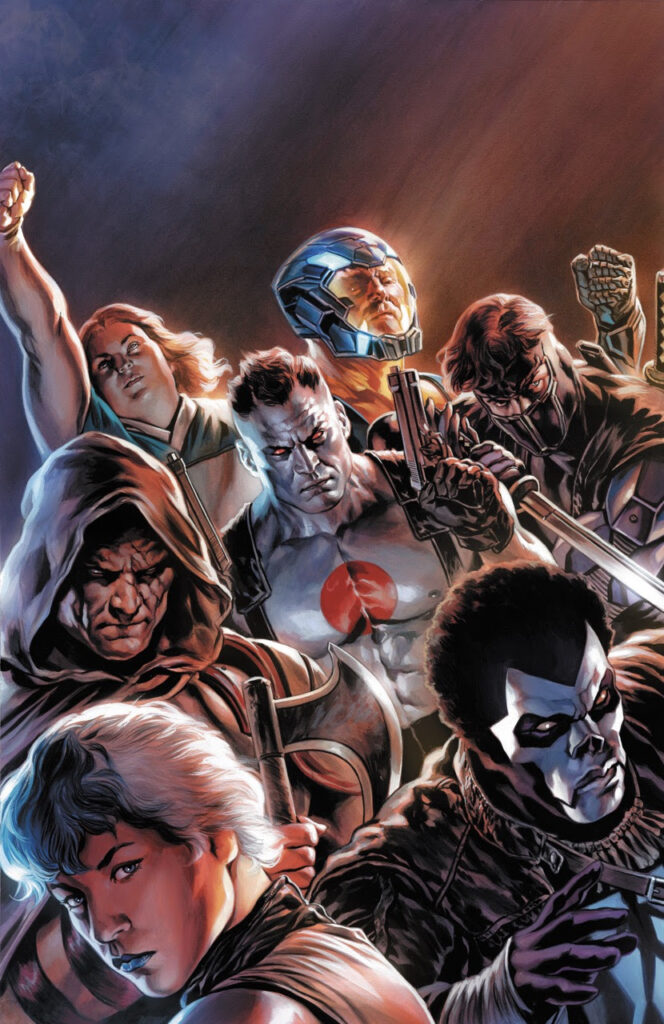 To that end, Green Ronin has inked a deal with DMG Entertainment and Valiant Entertainment to adapt that universe. Fans can expect a game arriving some time in 2024, that'll be both standalone and fully compatible with Mutants & Masterminds.
"We're thrilled with the opportunity to team up with Green Ronin and bring our unique and exciting characters to life in the Valiant Adventures Roleplaying Game using their versatile Mutants & Masterminds RPG format. Valiant fans are some of the most engaged fanbase around the world and to give them the chance to inhabit the Valiant Universe as never before is a wonderful opportunity" said Russ Brown, President of Consumer Products, Promotions and Ad Sales at Valiant Entertainment.


"This project kicks off with Valiant Adventures Hero's Handbook and the Worlds of Valiant campaign setting," said the game's developer Alexander Thomas. "Our mission is to bring the pages of Valiant comics to life in a roleplaying game. The Mutants & Masterminds rules engine, renowned for its adaptability, ensures a game world infused with Valiant's signature gritty realism. The adaptations we made to our M&M Quickstart Character Generator cover Valiant staples like Deadsiders, psiots, or nanite-infused heroes. The Worlds of Valiant campaign setting features game stats for over 80 heroes and villains, and iconic locations like Britannia, The Deadside, Earth, The Faraway, New Japan, Space, The Stalinverse, and The Unknown."

Valiant Comics press release
Want more? Valiant Adventures might still be a ways off, but you'll be able to get regular updates with "information and previews" appearing on greenronin.com.