Real-world coins based on fantasy realms? That's just what Arkansas company Shire Post Mint produces, to some fantastic looking effect.
Not idly do the coins of Lorien fall
Ever wonder what some of the coinage of worlds like Lord of the Rings and Game of Thrones would look like in the real world? Well wonder no more, as Shire Post Mint has the answer.
The company has created fantasy-currency from a few different universes at this point. That's a list that includes the arguably biggest ones too, with The Lord of the Rings and Game of Thrones. Actually, it was GoT that started the whole enterprise, with author George R.R. Martin.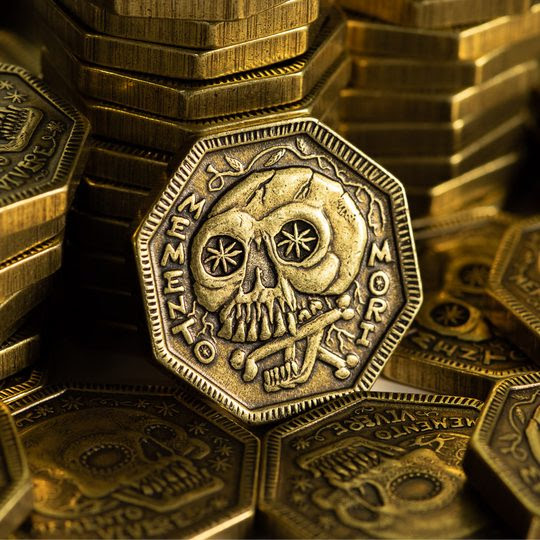 Martin reportedly took an interest in the mint, to produce coins based on the realm of Westeros. Not that the company started there, as Tom Maringer founded it years ago, after buying his first mint in 2001.
With that monster name in the fold however, Shire Post Mint added The Lord of the Rings, Jim Henson's Labyrinth, Neil Gaiman's American Gods, Brandon Sanderson's Mistborn, Conan the Barbarian, and Patrick Rothfuss's The Kingkiller Chronicle. And all of that isn't even taking into account the Mint's original stuff.
"The whole coining process is quite elaborate," says Shire Post Mint CEO Helen Maringer. "We hand engrave our steel dies, harden those, mount them in antique coin presses, and strike the designs into solid metals. We engrave, strike, finish, package, and ship our coins in our West Fork, Arkansas workshop to have full control over the process."

Shire Post Mint press release

If you'd like to check out some of what Shire Post Mint makes, click here. There's a ton of cool stuff on the site, and a good deal of it seems shockingly low-priced.