PC gamers looking for a new headset will want to take a look at Audeze's Mobius. For a limited time, they include a PC copy of Resident Evil Village.
Sounds… evil
If you're a regular reader of BG, then you know that we've covered Audeze headsets/headphones before. They've made some good looking stuff, including having made one of the best sets of headphones that we've ever reviewed with the LCDi3's. Now they're back again, with a unit called the Mobius.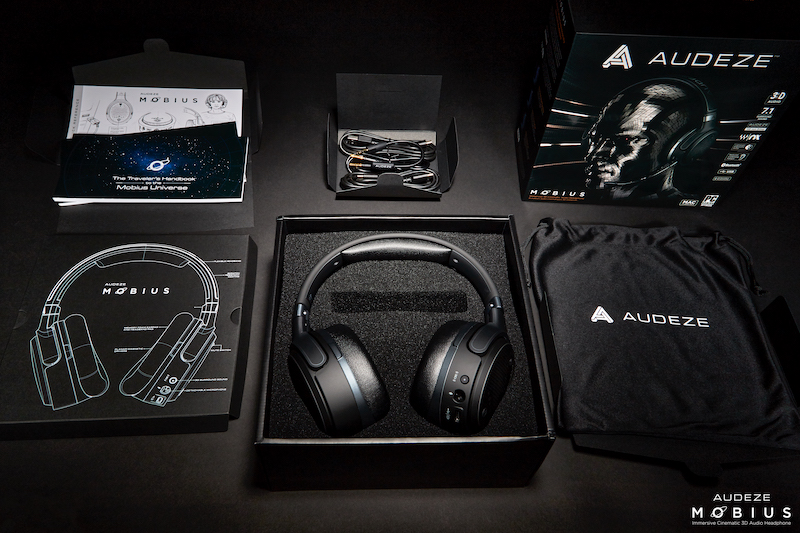 Around for a little while now, the Mobius has garnered several awards, and a good deal of acclaim. It's a premium grade headphone that includes "patented planar magnetic drivers with Waves Nx 3D audio technology". All of that equates to a set of phones that the company says delivers enhanced "spacial sound effects". And it just so happens, that something like that should deliver quite the experience in a creepy horror game like Resident Evil Village.
"The Resident Evil series is the gold-standard of the survival-horror genre, known for its amazing visual quality, thrilling action, and immersive environments," states Sankar Thiagasamudram, CEO of Audeze. "Pairing the acclaimed spatial sound effects of Resident Evil Village with the immersive 3D audio technology from the Mobius headphone delivers a truly amazing immersive experience."

Sankar Thiagasamudram, CEO of Audeze
With all of that in mind, Audeze has a special deal in place right now. Thing is, it's pretty darn limited. With only 500 units on offer and at $399 USD, the bundle will net you a pair of the high-end phones and a Steam copy of Village.
If you want in, hit this link and head to Audeze's online shop. That's the only place where you'll be able to get in on it. Again though, act fast, as this one probably won't last long.