In the new, very exciting announcement trailer, narrated by everyone's favourite human, Jeff Goldblum, we get an extremely welcome surprise. Welcome, to Jurassic World Evolution 2.
More Than Just New Dinosaurs
Jurassic World Evolution 2 comes with 4 exciting game modes to spend more time with your new dinosaur best friends. Of course there'll be the campaign mode, set after the events of Jurassic World Fallen Kingdom. You will take on the task of containing dinosaurs across multiple locations as you will no longer be constrained to Muertes Archipelago. Accompanied along the way by Dr. Ian Malcom (Jeff Goldblum) and Claire Denning (Bryce Dallas Howard).
The Challenge mode and sandbox mode also makes a return for the sequel to test your abilities as a true park management god or to create something so visually spectacular that it will make others feel terrible about their own parks.
Then we have Chaos Theory, a collection of "what if" scenarios set across all films for you to jump in and see if you can do a better job than the original staff at the parks. First order of business, fire Dennis Nedry.
There Will Also Be New Dinosaurs
Much like how you would expect new guns in the next popular shooter, here we will get more dinosaurs. Frontier boasts that we'll have access to more than 75 different species of fence breaking, guest eating dinos. They have also listened to fans and will be including more flying and marine life.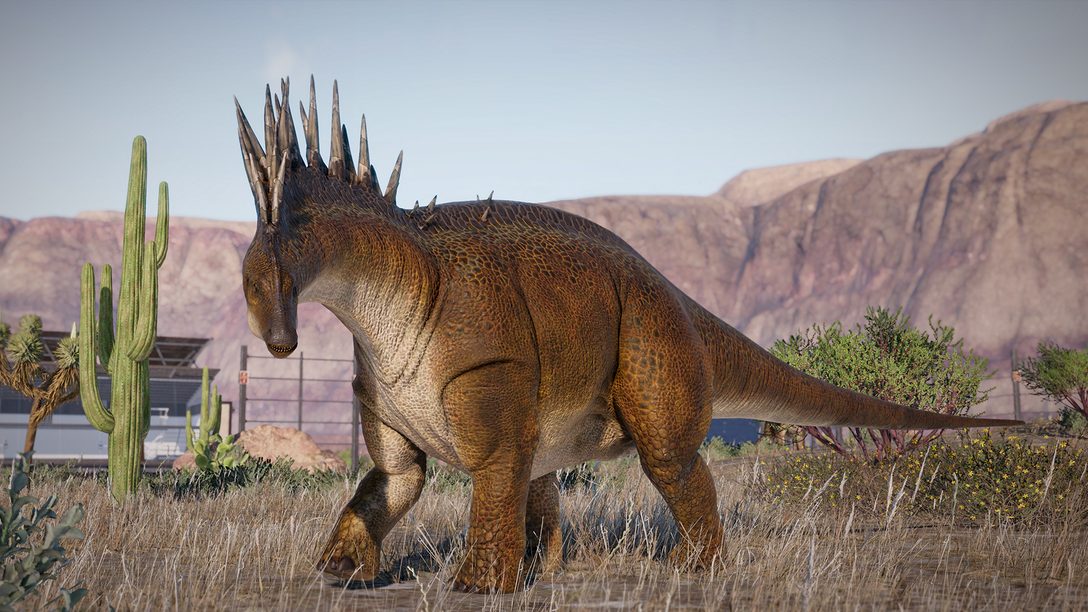 They've Been Listening
Jurassic World Evolution didn't release without it's criticisms. Fans of dinosaurs and the management genre had a few complaints about it's lack of sea and air creatures, park customisation and in depth management control.
Worry no longer as the sequel will give the dinosaurs new animations and behaviours that make them interact, fight and react to the world to make them feel more alive than before. Frontier has also announced that 'Let your creativity run wild with enhanced customisation of park buildings – and more to come – to create the Park of your dreams. Deeper management systems allow you to take greater control of your parks by deploying and managing new teams. We will have more to reveal about the game's customisation and management systems in the future, and there's a lot to look forward to!'.
That's Not All Folks
In Frontier's announcement they have teased that what they've currently released is only a small taste of what's in store for us.
Jurassic World Evolution 2 is coming to PC, PlayStation 5, Xbox Series S/X, PlayStation 4 and Xbox One in 2021