NISA's massive JRPG Trails of Cold Steel IV will be heading to Nintendo's Switch, and in relatively short order. Expect it this coming April.
Launching Steel
A beast of a role-playing game, Trails of Cold Steel IV just saw a PS4 release. That version of the game came out in November of last year, and we tagged it with a fantastic 90%.
From our review:
I highly recommend this game and I daresay that Trails of Cold Steel (I-IV) is an essential game to play if you are an RPG fan, including the Liberl Arc and the Crossbell Arc.

Our score: 90%

Trails of Cold Steel IV review
While that PS4 version is out now, the Nintendo Switch is about to get in on the action as well. NISA announced today that the game will see a Switch port on April 9th. So a semi-portable version of the JRPG is coming up pretty fast.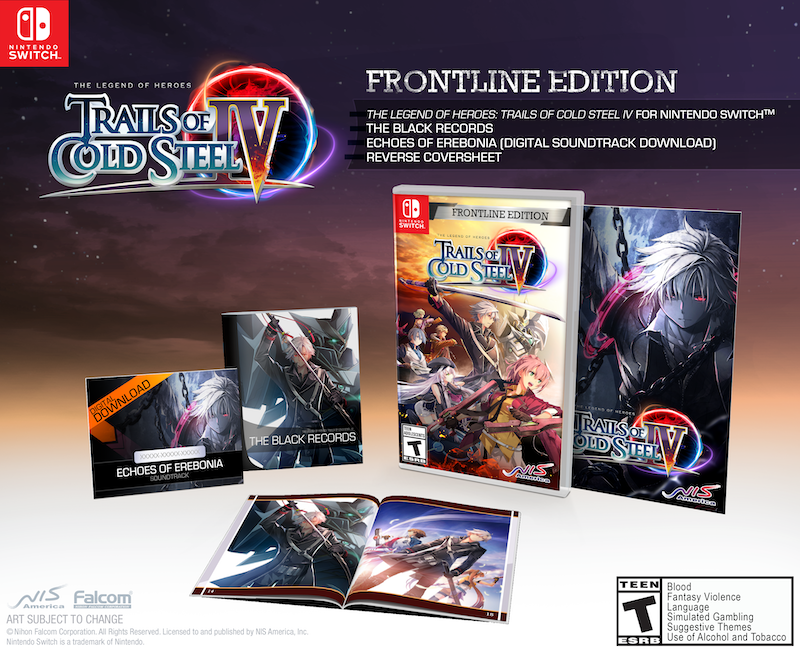 In addition to the basic version, there will also be a collector's pack with the Frontline Edition. That box will be packed with the game of course, plus a digital soundtrack, something called The Black Records (maybe a booklet?), and a reversible cover sheet.
Expect to see both of the versions to hit on the 9th in the majority of the globe, and on the 16th in Oceania. If you're wondering where the PC version is by the way, it's still coming. There's just no release date just yet t talk about.