EA's role-playing video game series is heading back to the world of comics thanks t Dark Horse Comics and their new miniseries Dark Fortress.
Double dark
It's been a while since fans have seen Dragon Age in any form. That though, is set to change in a few ways. Probably the biggest of those is a fourth game in the series that started the franchise, with Dragon Age 4. If you missed the news, that's been confirmed to be in development. But though that's still a ways off, there's also a new comic book in the pipeline.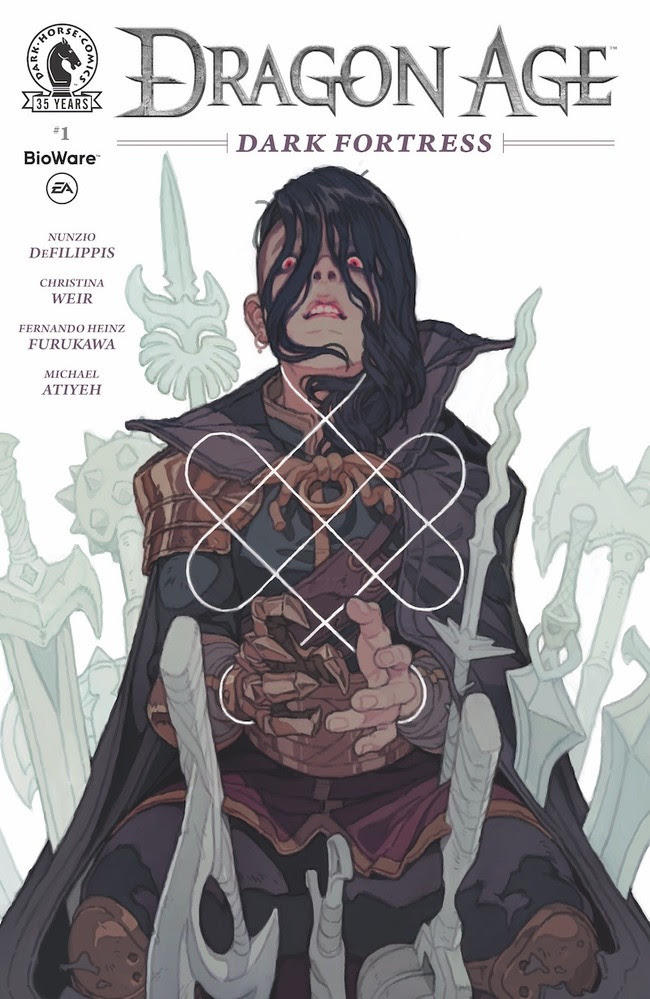 The third and final chapter in Dark Horse Comics' trilogy is now set to arrive in early 2021. Dragon Age: Dark Fortress, will cap off a tale that began in Dragon Age: Deception, and continued through Blue Wraith.
Deep within enemy territory, the warrior-legend and fan-favorite Fenris and a fearless team of Inquisition agents prepare to assault a fortress said to be unbreakable in a bid to prevent the unthinkable from being unleashed, but will these heroes make it in time?

Dark Horse Comics
If you've been itching for some new adventures, you won't have much longer to wait. Dragon Age: Dark Fortress is set to debut on stands on March 31st.
And if you've missed out on part two, Blue Wraith, then you'll be happy to know that the collected edition graphic novel of that story is out now.