You'll soon have the chance to Mike Mignola's awesome, not to mention wide-ranging, sketches from the lockdown to your own library.
Locking down a new book
Twitter was home to some particularly cool sketches by famed comic artist and creator Mike Mignola during the Covid lockdown. If you follow him, you've no doubt seen some, though you might not be aware that all of the originals have been auctioned off.
The proceeds went to an extremely good cause, that being the above mentioned Chef José Andrés' World Central Kitchen.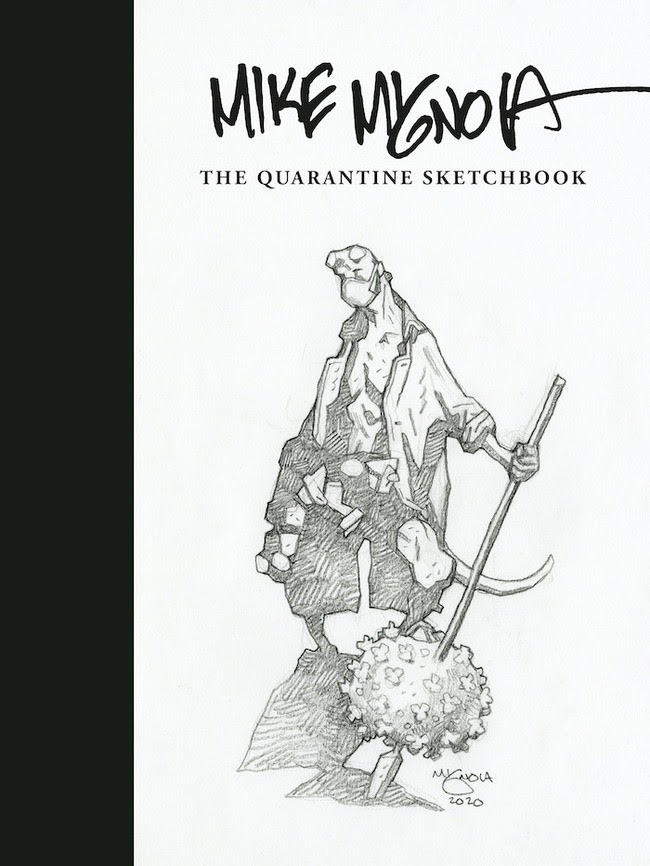 "I started out doing these sketches just as a way to take my mind off the pandemic, but as they piled up it became clear that we had to do SOMETHING with them," said Mignola. "My wife, Christine, suggested donating to World Central Kitchen. José Andrés has been doing an amazing job getting food to people in need for a very long time, and now we are very happy to be doing what we can to help him with that."

Mike Mignola
And now fans of the artist will be able to add these pieces to their own personal libraries as well. Published by Dark Horse Comics, Mike Mignola: The Quarantine Sketchbook is set to hit shelves in 2021. The book will include all of the awesome pieces that he produced during the darkest days of the coronavirus pandemic.
Inside you'll find:
Batman
Dracula
The General Mills Cereal Monsters (Count Chocula, Franken Berry, and Boo Berry)
HR Puffnstuff
Masters of the Universe characters (including He-Man and Skeletor)
Punch and Judy
The Tin Man 
All of that will be joined by an intro from Mignola's wife Christine, and of course some imagery of everyone's favorite good-guy demon, Hellboy (natch').
We're still a little ways off, but you can expect Mike Mignola: The Quarantine Sketchbook to hit comic shop shelves on March 3rd, 2021, and bookstores on March 16th.