Continuing its charge back to retail shops is DC Comics, with an expanded slate of comics hitting stores throughout the rest of the month.
Rising
As we told you not too long ago, DC Comics led the effort to get back to stores. The company actually broke with Diamond, sought different distribution, and even went so far as to go back to the longtime day of Tuesday for delivery. So if the current system holds, comics fans will have two different 'new comics days' per week.
At the same time that DC announced what was happening, we also got an idea of the comics that would be coming up. But that roster of titles only covered as far as May 12th. Not though, DC has released a lineup for the remainder fo the month, and it features an even more expanded set of offerings.
Here's what's on tap:
Tuesday, May 19: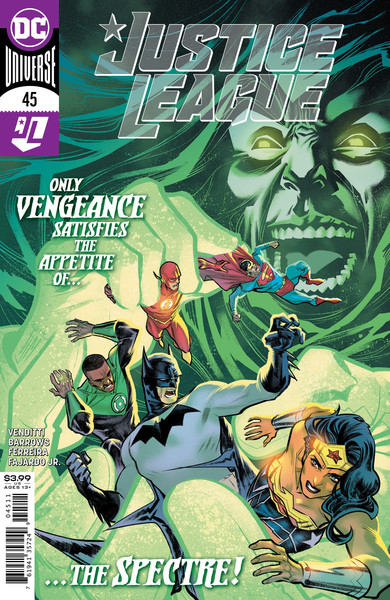 New Comic Books:

DCeased: Unkillables #3 (of 3)
The Dollhouse Family #6 (of 6)
The Flash GIANT #4
Plunge #3 (of 6)
Superman's Pal Jimmy Olsen #10 (of 12)
Red Hood: Outlaw #45
Wonder Woman #755
Year of the Villain: Hell Arisen #3 (3rd Printing)

New Collected Editions:

Harley Quinn and Poison Ivy
Nightwing: The Gray Son Legacy
Stargirl by Geoff Johns
The Flash by Mark Waid Book Seven
Tuesday, May 26:
New Comic Books:

Aquaman #59
Basketful of Heads #7 (of 7)
Batman Beyond #43
Books of Magic #19
The Flash #754
He-Man and the Masters of the Mulitverse #6 (of 6)
Justice League #45
The Low, Low Woods #5
MAD Magazine #13
Our Fighting Forces GIANT #1
Suicide Squad #5
Teen Titans #41
The Terrifics #27
Wonder Woman GIANT #4

New Collected Editions:

Batman: The Caped Crusader Vol. 4
New Teen Titans Vol. 11
Superman Vol. 3: The Truth Revealed