A third Predator Hunters story is coming up, thanks to Dark Horse Comics. And the new mini-series will take things back to the start of it all.
Rumble
By the above, I don't mean where the Predator: Hunters story began, with part one of this now-trilogy. I mean where Dark Horse Comics started their Predator line of comics, way back in 1987. Yes, it's been that long.
Eighty-seven was the first year that Dark Horse ran a Predator book. Not at all coincidently, that was the very same year that the first Predator hit theaters, starring the legendary Arnold Schwarzenegger.
Since, there've been quite a few more Predator movies, though arguably none of those have captured the feel of the original. There have been many more Dark Horse Comics starring the film monster as well. But somehow those have managed to maintain the action and horror that the series really peaked with in its debut.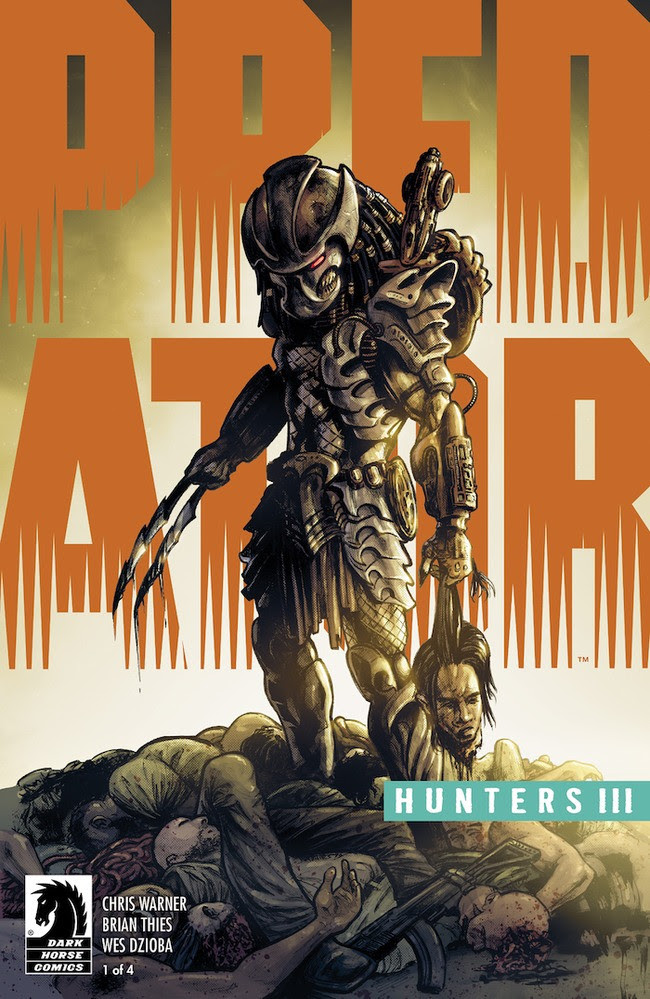 Now a third "Hunters" book will be landing on stands, harkening back to that original tale from three decades ago.
Continuing the story started in the first Predator Hunters series, with story ties that link back to Dark Horse's first Predator series from 1987, Predator Hunters III kicks off with former drug runner Raphael Herrera's worst nightmare reborn. After the fateful night when his men were wiped out by an unearthly monster, Herrera joined up with the Predator Hunters team. Now, years later, cartel soldiers are being wiped out in the jungles of Central America, telling Herrera the Predators have returned!


Dark Horse Comics
Watch for Predator Hunters #1 (of 4) to hit stands on February 5th, 2020.