Incredibly popular not that long ago, Telltale Games stumbled as of late. And now those missteps appear to have been fatal.
A stunner
If you are any one with a basic knowledge of modern gaming (since the 2010s), you will have heard of at least one Telltale-made video game. Whether it be the epic master piece that was The Walking Dead, the original The Wolf Among Us, or even later hits like Batman and Guardians of the Galaxy.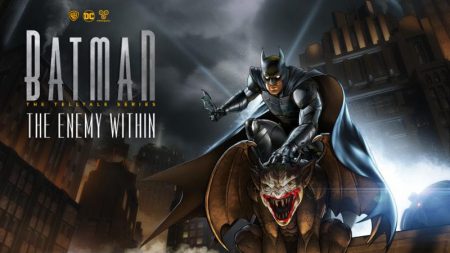 All of that success however, changed on September 21st 2018 when the company released a statement announcing its official closure. Hearts broke across the world, for thousands of staffers that abruptly were left unemployed with no warning, while millions of gamers were left with doubts on the completion of one of their favourite games.
For Immediate Release:

Today Telltale Games made the difficult decision to begin a majority studio closure following a year marked by insurmountable challenges. A majority of the company's employees were dismissed earlier this morning, with a small group of 25 employees staying on to fulfill the company's obligations to its board and partners. CEO Pete Hawley issued the following statement:

"It's been an incredibly difficult year for Telltale as we worked to set the company on a new course. Unfortunately, we ran out of time trying to get there. We released some of our best content this year and received a tremendous amount of positive feedback, but ultimately, that did not translate to sales. With a heavy heart, we watch our friends leave today to spread our brand of storytelling across the gaming industry."

Telltale will issue further comments regarding its product portfolio in the coming weeks.
What's still in that portfolio?
Twitter is up in arms right now. Fans seem beside themselves, myself included, as well try to figure out what exactly is cancelled and what is still to be released. As far as any one knows, the second instalment of The Walking Dead game's final season will be released as scheduled on September 25th, but who knows whether we will see the closing two episodes, and learn of Clementine's ultimate fate.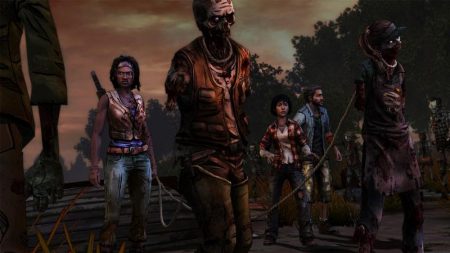 Minecraft Story Mode 2 seems to be coming out as well, since that is being produced along with Netflix. That is a contractual obligation, that I think most likely can't be gotten out of so easily. Titles that were announced even earlier this year of course are definitively cancelled. Forget about Stranger Things, as well as the second (and highly anticipated) season of The Wolf Among Us.
The Fall of Telltale Games
According to the statement Telltale released, this action came as shock to everyone in the company. The company has in fact been in some great difficulty for some time however, so why was it that they have continued to build on false promises? Why allow people to feel secure in their in employment only to drop a  bomb on them so abruptly?
If they knew there was trouble, why did they continue to take on so much? Why speculate to fans and employee's that there was a future? Telltale was still employing new members of staff this very year. The old CEO, and one of the founders, Kevin Bruner left the company just last year. I think in retrospect, you have to wonder if that was some possible foresight that we all over looked. Did Bruner already know back then that the company would eventually be going down?
Once the succeeding CEO Pete Hawley took over, he put out numerous interviews stating how he was turning everything around and making better decisions. The implication there of course, was that things would, in turn, be better gaming for the fans. Where is the evidence for this now?
We the fans are now left with no news at all save the knowledge that an era of gaming is over. Well-loved characters will possibly never get the closure they deserve, and players will be out of pocket along with the staff who are now looking for jobs.
Commentary from Clementine
In a tweet from The Walking Dead's Clem herself, Miss Melissa Hutchinson expressed her love for the game, the staff and everything that made TTG such a fantastic company. Fans will note that Miss Hutchinson worked on almost all the TTG games. Her voice is highly recognizable, but as you can also read, even the voice actress herself has no clue what is happening with the end of Clementine's story.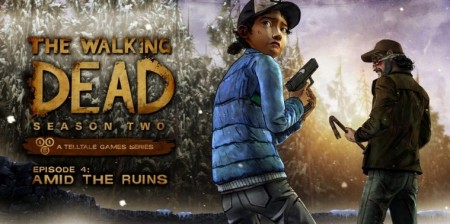 Hello friends. I am so very deeply moved by the messages of love that I, and the folks from @telltalegames have been receiving. Yesterday was one of the toughest days ever. A lot of hearts were broken, including mine. Please read the attached. #TelltaleJobs #Clementine #TWD pic.twitter.com/Fb68z86j8e

— Melissa Hutchison (@Melyhutch) September 22, 2018
Is it poor management to find that even staff have no clue what is happening? No further statements have been made since the devastating announcement. And that's not great. So much speculation on the internet can't be a great thing after all. That's especially true since hopes of a finished game are still on the table, and could be shattered in one tweet.
I have seen quite a few images circulating online already of steam set ups. Those show episode 3 edits for the final TWD season. But even so, there have been no official comments from the company. Everything about The Walking Dead past the upcoming episode is up in air. Hopefully in the next few days we all will be getting a clearer picture of what will be happening.
In an article published last year by The Verge, they mention toxic management and creative stagnation as a reason for Bruner's departure. But again, the real troubling question is why they carried on at all if the end was nigh.
A hurried end
I've visited Telltale's website just this morning and they still have active job roles advertised. They have not changed anything on their site whatsoever. It's as if there's nothing out of the ordinary happening. Honestly, it's a bit surreal, and has left me almost asking if what's happening… isn't.
Not that that would be accurate. It's safe to say that Telltale has come to a definitive end. And it is time to say goodbye to the company that made some of the very best 'Difficult Decision Simulator' games around.
Farewell Telltale. You have brought some fantastic stories to life through your games, and introduced us to some absolutely epic characters. Brutal Gamer will remember that.