A classic in every sense, niche sci-fi side-scroller Another World is heading to the Nintendo Switch's eShop. And it's coming up this month.
Another time…
The Switch is getting absolutely loaded up with very cool stuff, both from Nintendo and third-parties. Not too long ago, I would have thought that would be the furthest thing from the truth. Nintendo's little games machine has been rolling since launch however, and shows no sign of stopping.
And while we have yet to hear anything about a Virtual Console (and we won't IMO), there are a good number of classics on the eShop. Honestly, there are and will be plenty of them, not that that means I don't still want a VC. But with things like weekly Neo Geo titles, and Sega's new retro-series this fall, the blow is softened a touch.
This title that we're talking about here today, Another World, follows suit with the above.
It's not a part of any Virtual Console-type thing, but it's definitely a classic title. Originally debuting on the SNES (and other consoles), Another World is a side-scrolling action and puzzle title, that's managed to become pretty popular over the decades. It's stylized imagery and mature content have secured that.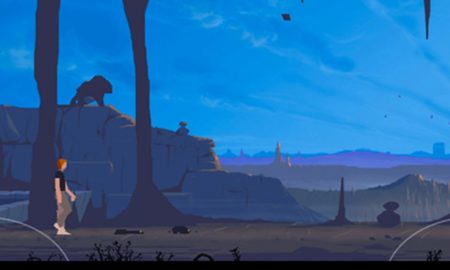 Another World follows the captivating journey of Lester Knight Chaykin, a brilliant young physicist who tears a hole through the fabric of space and time when an experiment results in an unintended particle fusion. The accompanying explosion catapults Lester into a strange alien world where he must navigate treacherous locales, defeat menacing creatures and overcome perplexing puzzles to survive.
And now thanks to Dotemu, it's coming to the Switch. Much sooner than you might think too, since it's hitting in just a few weeks; a nice surprise that. The game will be landing on the console on the 25th of this month, in its original form.