Toys R Us made an announcement on Wednesday morning that is bound to ruffle some feathers for fans of the chain.
Playtime's over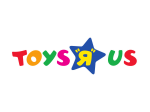 In a direct statement, the chairman and executive officer of Toys R Us, David Brandon, announced that it will be closing "a number" of its stores in the United States. While the statement doesn't give an exact number of closing stores, other news agencies are citing documents saying the chain plans to close 182 stores. 
The change follows a late 2017 reorganization move that saw the chain declaring bankruptcy. In addition to simply closing a number of stores, the statement from Brandon claims that a number of stores will be converted. Expect those to become Toys R Us and Babies R Us hybrids.
With the closings of stores comes the liquidation of assets. According to Brendon's statement, you can expect going out of business sales as well. Those should begin hitting in February, with stores closing shop in mid-April, the statement says. The organization will continue to sell and accept gift cards and operate as normal.