We're a little late in posting this, but the game of the month for June 2017 was indeed chosen by the BG staff. And yes, it's Crash.
Crash, bang, boom
Have to say, I'm pretty pleased with this one on a personal level. As a big Crash Bandicoot fan from the PSOne days, I was really looking forward to this re-birth for the character. And as I basically said in my review, the game is GREAT. Always a nice surprise.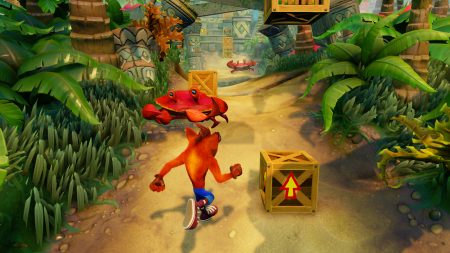 Crash Bandicoot: The N.Sane Trilogy is one of those moments in gaming that everything comes together in a near-perfect way. Excellent graphics and sound are layered on a trilogy of games that already played beautifully and offered a terrific experience. If you're a platformer fan, a Crash fan, or just like good video games, you should probably check this one out.
Final Score: 90%
With beefed up graphics and that same old Crash personality and gameplay (more or less), it's a winner. In fact, the N.Sane Trilogy easily took our GotM for June, besting titles like Tekken 7. Not that it was unanimous mind you.
June saw a few other games release, that are actually pretty high profile.
Landing in a distant second place was ARMS from Nintendo. The first original fighting game to hit the freshman Switch console, ARMS offers a unique take on the genre that includes spring-arms that you launch at your opponent.
The roster of fighters isn't that large and there's no "story" to speak of, but it's still an awfully attractive game. Why? Aside from the solid gameplay, for that patented Nintendo charm of course.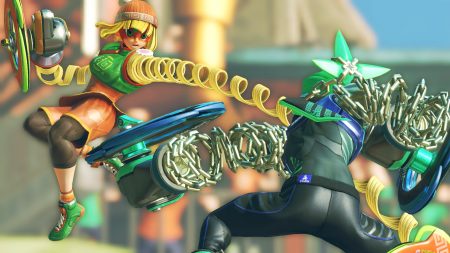 From our review:
Arms is a fantastically unique fighting game, without the pieces that make fighting games unapproachable for new players. A colorful style and wicked character designs push the wacky ideas to their limits, and all of it comes together for a proper package.
Final Score: 92%
And lastly, we have another collected edition for the PS4. This one snagged just a single vote (sorry Mike), but contains a trio of titles. They all look great too. I'm talking about the WipEout Omega Collection.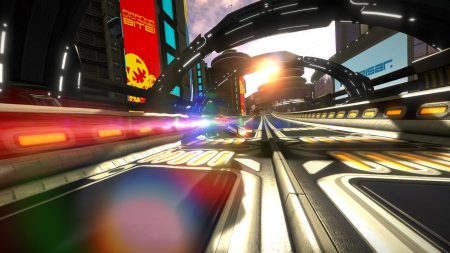 If you don't remember, WipEout was a series made famous by the PSOne. Not that it didn't appear on other consoles as well, but the original PlayStation is where it's best known. Picture Nintendo's seemingly forgotten F-Zero series, but with a little less personality and whole lot zippier sense of speed, and you have an idea of what this one's all about.
A worthy notable for June? Definitely; and probably worth a look too if you're in the market for some futuristic racing action.