Playing your PS4 library just got a little easier thanks to PS Now. At long last, PlayStation 4 games are playable on the PC.
Crossplay
Sony has been playing around with PC compatibility for a while. PS4 games readily stream to the PC (and the Mac) right from the console after all. And don't forget that PS3 games have been streamable onto computers via Sony's PlayStation Now service.
But the PlayStation 4's games themselves haven't been a part of PS Now. No, they haven't been playable on anything other than the console itself. Though again, you could stream them if you so desired. Well, now it's even easier than that to boot up a PS4 title, as long as you're near a PC (and have an internet connection).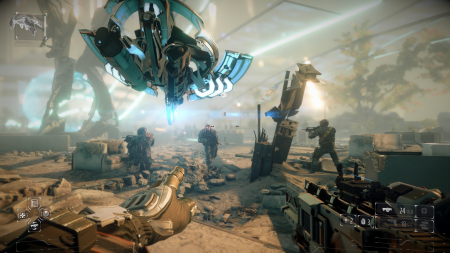 Yep, PlayStation Now is expanding to include some PS4 games.
It isn't the whole library, not yet anyway, but a total of 50 games are reportedly streaming right now on the PC. If you're not familiar with PS Now, know this isn't a system like Microsoft's Xbox Play Anywhere, which is included with individual digital game purchases. This is a subscription.
Separate from PS+ services, PS Now allows you to stream games onto your PC of choice, or your PS4. Currently, the service offers "over 500" games from both current and last-gen PlayStation consoles, so there's a nice selection too.
A 7 day free trial is available to get your feet wet, and a full year will run you $99 USD. Alternatively, you can also buy-in on a monthly basis for $9.99, which isn't terrible either if you want to see if you'll use it before you sub up for a year.
In any event, if you have it, then you've also now got access to those PS4 titles.
Source: MCV