It's mostly what you'd expect, but GameStop has taken the wraps off their most-wanted games of Holiday Season 2016.
The best of the best
2016 had a lot of great games. Like a lot of great games. It sort of seems like we say that every Holiday Season, but I think it's doubt true this year. Yes, we had our usual Summer doldrums, That's true in any year. But overall there were way more, and way bigger, games hitting all throughout the calendar.
We reflected that in part one of our Gift Guide, which ran last week. And GameStop has pretty much mirrored our choices. We didn't name The Elder Scrolls V remake, that's the biggest standout, but there are a few others too. So scroll on down and check out what GameStop's shoppers have picked as their biggest wants this Holiday Season.
5. The Elder Scrolls V: Skyrim Special Edition
4. Call of Duty: Infinite Warfare
3. Pokémon Sun and Pokémon Moon
2. Battlefield 1
and the No. 1 most wanted game this holiday: Final Fantasy XV

Other titles on gamers' wish list, include Madden NFL 17, Gears of War 4, Titanfall 2, and Watch Dogs 2.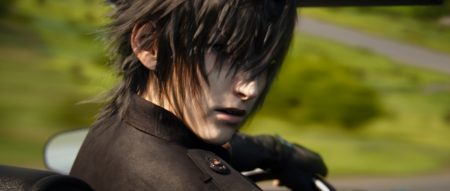 GameStop also announced a few deals that you might be interested in.
Running now through the end of the year, buy Grand Theft Auto V and get a FREE Whale Shark Card. That's a $50 value that's worth $3.5 million in GTA Online. Nice conversation rate there. You'll also find that there's a layaway program in effect for Holiday 2016.
GameStop will reserve what you want, and hang onto it for you so you can pay it off throughout the month. You'll have to get everything reserved by December 16 and leave a $25 deposit, but that's all it'll take to get you going. As for pickup, you'll obviously have to take care of that at the store where you created your layaway. They'll have the actual games that you stowed after all. And everything will have to be paid off by the 21st.
Then there's the big one – on December 10th only, the chain will be running one of its buy 2 get 1 deals for Power Up Pro subscribers. This'll be good for preowned games only, and will cover everything in store, which equates to roughly 2,500 possibilities according to the company. There's no word on a possible December event along the same lines for non-members by the way, so if you want in, then you might want to sub up.