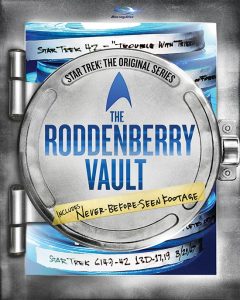 Star Trek TOS: Roddenberry Vault Releasing
Brought to you by CBS Home Entertainment and Paramount Home Media Distribution
Are you a fan of STAR TREK: THE ORIGINAL SERIES? Now you can experience the making of pop culture history with STAR TREK TOS: RODDENBERRY VAULT. Being released on Blu-Ray December 5th, 2016 in honor of the show's 50th Anniversary.
This footage was originally left on the cutting room floor, for one reason or another. Preserved by the Roddenberry Estate, this footage has been catalogued, collected and transferred to canisters for keeping.
Presented in 1080p High Definition with both DTS 7.1 as well as restored mono audio. The Roddenberry Vault contains twelve chosen, classic episodes.
Some of the material contained in the three-disc set include: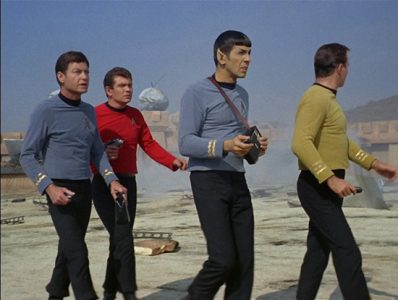 Inside the Roddenberry Vault: Rod Roddenberry introduces viewers to the discovery of his father's long-lost Star Trek film reels. Offering a guided exploration into the historical significance of the newly discovered material through new interviews with dozens of Star Trek alumni and historians
Revisiting a Classic: Offers a look back at the origins of the iconic series, including glimpses of life on the set with new interviews featuring guest stars, directors and production personnel.
Strange New Worlds: Visualizing the Fantastic: Dives into the creation of spaceships, transporters and the classic Star Trek visuals. The in-depth feature combines newly found original visual effects elements photography along with interviews with effects massters and Star Trek veterans such as Industrial Light & Magic founding member Richard Edlund, Doug Drexler, Dan Curry and Gary Hutzel.
This sounds like a must have for the STAR TREK: THE ORIGINAL SERIES fan in your life. And just in time for the holidays. Star Trek TOS: Roddenberry Vault releases December 5th, 2016.