Looks like there might be some kind of Xbox One VR news to talk about next month…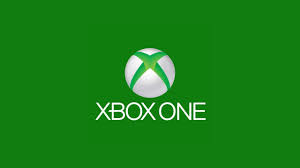 For a long time, Microsoft was somewhat 'meh' on the topic of virtual reality, and had no plans for any in-house hardware. Instead, the company was only too happy to mention some eventual Oculus-compatibility here and there, and talk up their own augmented reality headset, Hololens, which is still inbound (at some point).
Now though, it seems that there might finally be something to discuss. Website Ars Technica is reporting that there's a "major" developer (and possibly more than just one) looking to schedule some VR games for launch on the Xbox One (as well as the PS4 and PC) some time in 2017. Apparently too, according to the report, they plan on talking about said project(s) at this coming E3.
If that's the case, then there's an almost certitude that Microsoft will be hosting that talk (or something related to it) at their own E3 presser. If a third-party is developing VR content for the One, which is something that MS hasn't even casually discussed in months, then you better believe that they'll break that announcement at their own conference.
What will it be though? Will there be an announcement made that MS will be producing its own VR headset for the Xbox One? Maybe something that's related to the new, way more powerful, console that's rumored for announcement as well? Or could they just be fleshing out the Oculus Rift's relationship with the One a little more, and this rumored game announcement is related to that?
We'll see. One thing's for sure though, E3 2016 just keeps on getting more and more interesting.
Source: Ars Technica