There's some shockingly cool stuff emerging from Factory, including Marvel and DC miniatures and some nifty diorama pieces from Game of Thrones.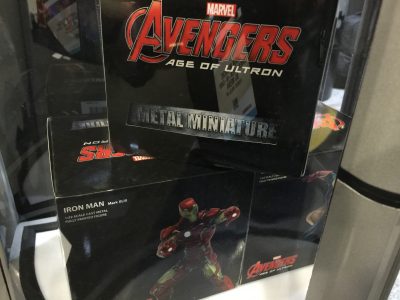 I wasn't really planning on seeing anything from Factory this year, as quite honestly, they weren't on my radar. I also had no idea what Factory actually produced, and in that way I was certainly quite happily surprised.
I'm not the biggest Game of Thrones fan anymore, but the settings that were on display in the Factory booth were undeniably cool. Both Winterfell and The Wall are gloriously detailed and sculpted, right down to a lil' tiny Ghost hanging out at the base of the Wall.
While those were cool though, it was the Marvel and DC miniatures and some awesome Avengers and Justice League sculptures designed to mirror the work of Alex Ross.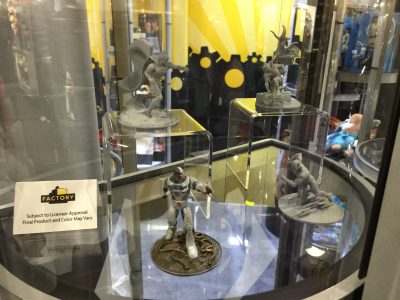 The mini's are solid and made completely from metal. And if you're imagining that that means that they're also pretty freaking heavy, you're right. However, if you think that all that heavy meta might make these bad boys and girls less than detailed, well, you'd be wrong.
I got a great look at the Hulk miniature and it's freaking awesome. One of the biggest of the group (I think the Hulkbuster is the largest), Hulk is fantastically imagined and looks exactly like you'd think. With the heft too, you could probably make him into a pretty nice paperweight too.
And actually, there may be more to come, as a company representative at the booth told me that there may or may not be something in the works with the miniatures and a tabletop game of sorts. It seems like a natural use for them, and the possibilities are excellent, especially since the Marvel and DC figurines are made in the same scale. So… you know.
And speaking of the two biggest comic book companies on Earth, the Justice League and Avengers were both very well represented with that pair of Alex Ross statues I mentioned. Iconic versions of both teams of heroes are the subject of the mini-line, which will see the Avengers piece arrive first.
Scroll on down to see both of them, plus everything else that Factory had on tap.