This Saturday will be the first time anywhere that you can get your hands on the first follow-up wave of Skylanders figures and vehicles. And the first place you can get 'em is at Toys R Us.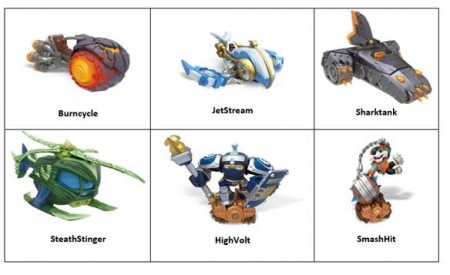 Half the fun of any Skylanders release is grabbing your favorites of the new series' of figures, then bringing them to 'life' in the game. And SuperChargers brought not only the usual figs this time around, but also the series' latest hook- the vehicles.
Included in the first post-launch wave are two new characters and a quartet of new means of conveyance. SmashHit and HighVolt are the new Skylanders on the scene, while the StealthStinger, Sharktank, Jetstream, and awesome-looking Burncycle will carry them (and any other Skylander) into virtual battle within the game's universe.
You'll be able to snag all six (if you can find them) this Saturday, September 26th, only at Toys R Us stores.