Were you waiting for that follow up to the poorly received Sonic Boom reboot of Sonic the Hedgehog? No? Well, that's good because it won't be coming out till next year.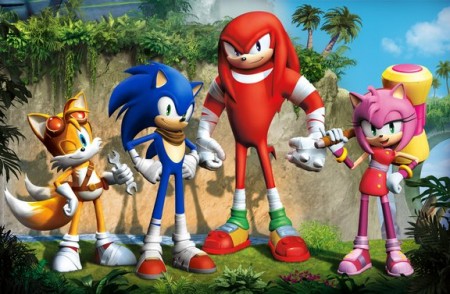 In all fairness, this might be a very good thing.
I mean, why Sega decided to produce another Sonic Boom title I don't know, since the first Nintendo-exclusive titles were such disappointments both critically and commercially. Nevertheless though, the company announced the title would be on the way to the 3DS this Holiday season.
Now that it's been delayed into next year though, there might just be a silver lining. Maybe, just maybe, the publisher is actually taking the time to see things through a little better, and craft Sonic Boom: Fire and Ice into something that fans will love.
As for Sega's comments on the delay, they say the same thing that most companies do, in that the game just needs more polish and time in the oven. Cross your fingers on that being accurate. So sit tight, and hope for the best. There might be a much sunnier road ahead for the Blue Blur.
Source: MCV