Eagle eyed readers will recognize the title of this game from a review I did a few months back. Link here ….. to be exact.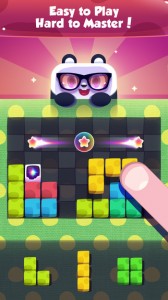 Now Gram games are back with the addictive 1010! World. Taking the simply level objectives from the first one, the gameplay has been ramped up to offer a more in-depth system. It takes on a rather candy crush-esque feel, which will obviously divide opinions. This very minimalist game is focused on chasing and beating your own high scores, and then obviously comparing *Cough*annoying*Cough* your friends on Facebook with endless requests.
The game this time around is broken up into levels which strangely resemble candy crush down to almost blatant plagiarism, whether or not this was the case is up to you. The problem I had with this game was it was too easy, as long as I was paying about 10% of attention to my phone I was able to complete each level with relative ease.
1010! World does suffer from problems also. Whereas the original had minimalist graphics and a simple concise layout, 1010! World is crammed full of rabbits, stars and blocks. It's a shame the developers had to go down this tried and tested route.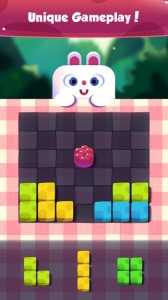 Final Thoughts
Children and casual gamers alike will be drawn to its cute art and easy gameplay, but more seasoned gamers are tired of this model now. It's a shame the developers had to resort to this. 1010! World was too easy, and too similar to countless other games, that unfortunately it will be draged into the nether of the app store.
Shame really.
If you want to try the game you can from here