Yet another major release slinks past 2015 and into next year, and Ubisoft makes a major announcement as to their future publishing plans.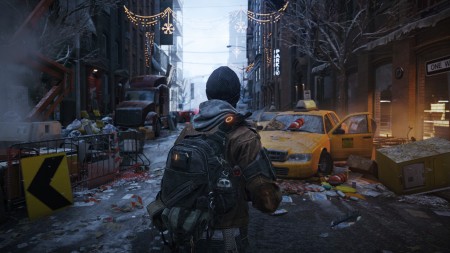 First of all, you had to know this was coming, Ubisoft is officially leaving the Xbox 360 and PS3 in their history books. The publisher, who brings some of the biggest gaming franchises to market like Assassin's Creed and Far Cry, will be done with older consoles save for Just Dance, which will still see some releases.
It wasn't all that long ago, that the company was still a bit bullish on the PS360 era of machines, saying that they'd be supporting the hardware into the immediate future as of March 2014. Only about a year later though, and those plans have fallen away, as there'll be no big release heading to either console.
While that may be disappointing news to those still clinging to the last generation, it's actually good news to the rest of us, who've upgraded to a PS4 or Xbox One. With more time to focus on making games for those newer consoles, Ubi should be able to leave debacles like the Assassin's Creed Unity bug-parade on the past as well. Here's to hoping anyway.
And on that same note, the publisher has in fact confirmed that their highly anticipated team-shooter The Division will not be making an appearance on consoles or the PC this calendar year. Expressing regret about the decision, Ubisoft CEO Yves Guillemot told investors that it was no easy decision to postpone the game's launch, but that they want to polish it up as much as is possible before it hits the streets.
Once again, given the bad taste that was left in the mouths of gamers with that last Assassin's Creed title, it's probably a very smart move to get the game as 'finished' as possible before launch. As to when that'll be, the updated release for The Division is some time in quarter 1, 2016.
Source: MCV