Looks like fans of classic zombie/survival horror are still very much into the original game that started the phenomenon with Resident Evil.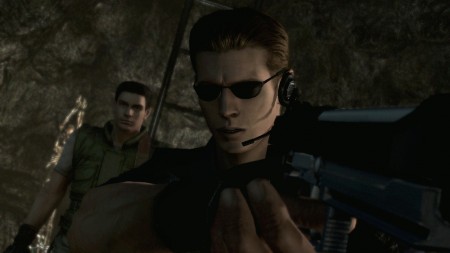 If nothing else, this should tell Capcom that gamers want their classic Resident Evil back. After a slump with RE6, the remake of Resident Evil that just hit download services is proving to be a massive hit and possibly just what the doctor ordered to reinvigorate the franchise. The game (which we loved), just arrived on the Xbox and PlayStation families of  consoles as well as the PC, and has quickly become the fastest-selling game ever on the PSN for the PlayStation 4. Seeing release on January 20th, it broke the record for day-one sales on the PSN for both the US and Europe on the PS4, and placed second behind only Minecraft (which just keeps on chuggin') on the PS3. The actual numbers are still incoming, but that's pretty darn impressive as is.
Even more impressive, is the fact that the game defeated a brand-new, triple-A release that also stars zombies in Dying Light. Techland's free-roaming epic was also one of our favorites this past month, but was beaten in the digital arena by RE as well. You probably could have figured that out by the previous paragraph, which cites the game as the number one release on the PS4's digital storefront for the month, but it's a pretty amazing fact that could use a little highlighting I think.
A few things to take into consideration though; for starters, we're just talking about digital releases and Dying Light had a boxed retail release as well, unlike Resident Evil HD Remaster. Also, RE is way cheaper than Dying Light, and that's a consideration for folks who maybe didn't have the dough to grab the latter, but wanted some zombie action all the same. RE would have fit the bill nicely in that instance as pointed out by website MCV (which is where we picked up this little nugget of info from).
Whichever way to slice it (or maybe bite it?) though, the surge of popularity around the oldest survival horror franchise's first entry is a good sign for the series on the whole. If Capcom takes note (and they have) then it might bode well for a return to form for the next numbered entry that's in the works. Hey, it's worked pretty well for the Resident Evil: Revelations series… speaking of, maybe those Revelations guys weren't so far off after all…
Source: MCV