Video games had a big year in 2014. Gamergate, failed launches, and exciting new games made this past year one to remember, and the new year of 2015 is starting to take shape as another exciting 12 months.
The staff at BrutalGamer teamed up for this look forward, and brings to you their predictions for the upcoming year. These predictions range from wishful thinking to outright prophesying the future. Will any of these events occur? What exciting new game is going to fly under the radar and explode onto the scene? What is Rocksteady Studio's next game? So many questions and such a small amount of answers.
Only time will tell if 2015 will be the year to remember. So sit back and relax and enjoy these zany ideas.
Rick Brown – US Staff Writer
Subscription-based Backward Compatibility
Sony has unveiled their plan for a subscription-based system that allows for backward compatibility with Playstation games. This will allow existing PS4s to play older PS3 games and in the future PS2 and PS1 games. For $20 a month, players will have access to more than 100 games. Sony also says they will be rotating new games every month. I am sure it won't be long until Microsoft follows suit.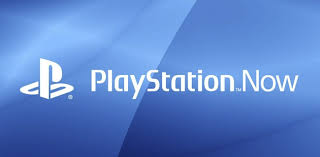 I'm going to say that Microsoft will unveil their plans for a subscription-based game renting program that allows the Xbox One to play other games. The price will be between $15-20 a month. I believe Microsoft is holding off and waiting to determine if the $20 price tag is too expensive. This program will be unveiled at the 2015 E3 conference, and will not be the only unveiling of innovative technology from Microsoft and Xbox in 2015.
Microsoft's next big thing
During E3, Sony and Facebook will reveal some information regarding their VR headsets. Instead of their own headset, Microsoft will reveal the IllumiRoom. A new device that projects and extends the screen outside of the television. Players will become immersed in a video game unlike anyway before and they don't have to wear a clunky headset.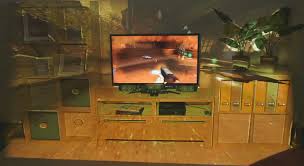 There have been a lot of rumors and speculation about the IllumiRoom, which was introduced in 2013. The IllumiRoom looks to eliminate the edges on televisions by extending the gaming environment around the user. The extended zones are called illusions as the screen is expanded with a projector connected to a Kinect. Once Microsoft is done revealing their new hardware, we will see a plethora of new and exciting games for 2015. We already know about all the huge Triple A titles, such as Batman: Arkham Knight and The Witcher 3: The Wild Hunt, but the real hidden gems will be the independent titles, and 2015 is shaping up to be a big year for indie titles.
Indie Games
Each passing year, Independent studios continue to amaze gamers with new and exciting ideas. #IDARB from the developers, Other Ocean Inc., is getting a big release on Xbox One and will be the featured game for Xbox's Games with Gold Program. #IDARB is a 3v3 player match that combines 2D soccer and basketball. The game is a little difficult to describe so I suggest you watch the intro trailer below.
Another big title for Xbox One will be Ori and the Blind Forest, developed by Moon Studios. This coming of age story takes play in a forest and has a lot of little cute creatures. This game looks amazing and looks to set the tone for this year's amazing crop of indie games. Check out the little glowy fox in the trailer below.
Mighty No. 9 from the creator of Mega Man, Keiji Inafune, comes the story of a robot, named BECK, which ventures through the land fighting other robots. Once BECK defeats these robots, he uses his newly acquired powers against other robots, sound familiar? All kidding aside, this looks like a fun and engaging game. Plus, who doesn't like Mega Man, I mean BECK?
http://www.youtube.com/watch?v=alhQ3cmIGT8
Playdead, the developers behind Limbo, have a new game set for release in 2015. It is called Inside and it is shaping up to be an odd little but exciting looking game. Just a few teaser trailers have been released so it is hard to say, but the game looks aesthetically pleasing.
2015 is the new October 2014
During this time last year a lot of gamers where stressing over the release dates. Specifically during the month of October. The month was stacking up with a lot of major titles. Some of those titles were The Witcher 3: The Wild Hunt, Batman: Arkham Knight and Evolve. These are just three of the titles that were supposed to launch but wound up being delayed and what was once a promising month turned out to be pretty mediocre. Now these games, along with a lot of others will make 2015 the biggest year in gaming.
Titles such as The Legend of Zelda on Wii U, The Order 1886, Uncharted 4: A Thief's End and Rise of the Tomb Raider, will help make this year a year unlike any other. I for one am super excited for 2015. The line-up of games the public knows about is a stellar lists. Who knows what new titles will be teased during 2015?


Daniel Spiler – Canadian Staff Writer
The Oculus Rift will get more support from AAA games. There will also be Facebook integration into these AAA games much like casual mobile games have. I'm expecting being able to send friend invites via Facebook to play games.
I also think there will be a new PC gaming fad. We've run through zombies, pixel blocks, survival and simulators. Some new idea will happen.
Gamergate will officially die and thoughtful discussion about actual journalistic integrity will happen. This will likely be an introspective piece by Nathan Grayson at Kotaku.
I also think this year's GGJ (specifically Toronto Global Game Jam) will produce another steam hit (last year's surgeon simulator came from there).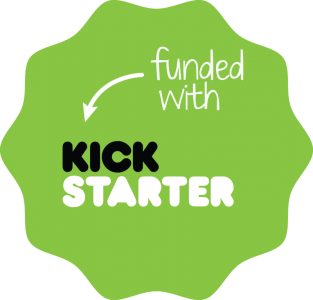 Lisa Rome – US Staff Writer
2015 is going to be the year of two trends in gaming. The first has to do with hardware/consoles.
We are going to see major pushes by console companies to the fully integrated home entertainment system. You will be able to watch real television, streaming video from apps and internet sources, social networking, and video gaming all from the console. This has been in the works since the this-gen consoles were released, but this will be the year that those promises are realized.
The second trend has to do with video games themselves. I think we will see a greater diversity of narrative from games. The end of 2014 saw a big push among players for diversity with some very successful non-traditional indie games. The rise of Kickstarter and IndieGoGo also led to the release and development of incredible indie games that would have never made it through traditional methods. 2015 is going to be a great year for gaming.

Mike Jones – Indie Game Editor
The big prediction I have for this year is that Nintendo will, at some point, announce a new home console which will be brought out in 2016.  The Wii was a console that was in the right place at the right time, and the Wii U really has failed to set the world on fire, despite the quality games the system has available.  I also think, if they do announce a new home console, it will do away with motion controls, but still keep touch screen as a big feature.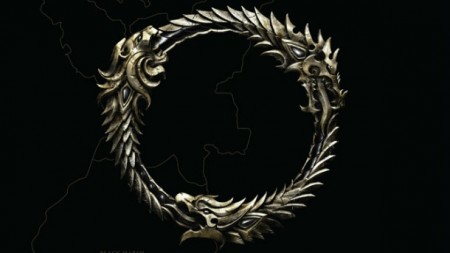 Carter Pringle – Canadian Staff Writer
With every new year that comes, there is always speculation about what is, or isn't, on the way. So what are my predictions for 2015? I hope that we see a new Elder Scrolls game, but I also hope it is something made by Bethesda. (Like the, in my opinion, abysmal MMO developed by ZeniMax Online Studios). I think that this is a very real possibility, as it has almost been a full four years since the release of Skyrim, which is still one of the most played games on Steam and even peaked at more than 40,000 people playing today (January 8th, 2015). Armored Warfare should also be entering open or closed beta very shortly. As an avid World of Tanks player, I will be interested to see how the game turns out.
Now we move on to my hopes of 2015 for titles/genres that I really hope flourish. It's been a long time since there has been a good game about pirates. I loved Black Flag, but that is an Assassin's Creed title/story. I'm talking something exclusively pirates. Ubisoft has hinted at the possibility of doing a pirate only title after the success of Black Flag. I'm thinking something along the lines of Sid Meier's Pirates, but modernized with more of an RPG aspect, stunning visuals, and a more in­depth story. I also really want another Wild West game. Red Dead Redemption is absolutely incredible – just imagine what Rockstar or any other developer could do with current consoles (and maybe PC this time?!).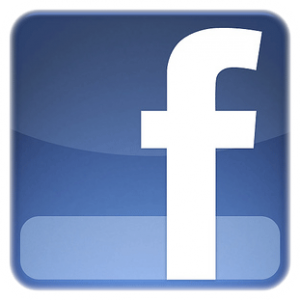 Jake Rodgers – UK Staff Writer
For 2015 I think it's safe to assume we will definitely get a new fad game. We've had Flappy Birds for 2014 so there will definitely be something new this year which will catch everyone off guard.
I also think we will see a prominent social media platform rise which takes the best of Facebook and Twitter and allows users to synch with their friends and send invites, arrange tournaments and keep up to date with their gaming friends. This will be available for all mobile devices and tablets and will allow the easy creation of gaming sessions between friends.
I think we will also see the rise of the 'Gaming Youtuber' a lot more. We all know eSports are huge right now, but I think we will begin to see the rise of a lot more YouTubers.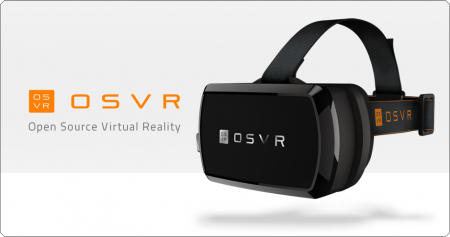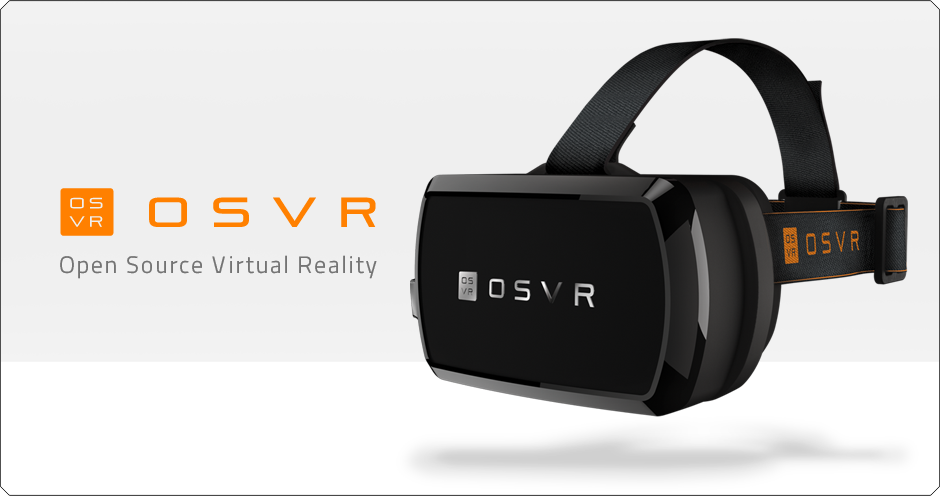 Jason Micciche – Editor-in-Chief
While I was solidly underwhelmed with the year that 2014 turned into, I think there's a freaking awesome 2015 on the way as far as gaming goes. Here's my list of standout moments to watch for in the next 12 months:
VR Gaming finally arrives
It's been promised for ages, but I think it's pretty safe to say that VR gaming is finally becoming a reality. Razer is pushing up everyones timetables with their new OSVR headset, which is on target for a June release on the PC, and I think it won't be too long before both Sony and Oculus talk a little more seriously about solid release dates once that happens. Watch for TONS more about both of those headsets around E3 time, which also coincides withe the Razer rig's release.
Superhero Gaming returns big time 
Personally, I can't believe that Disney is going to just let the Marvel Universe happily pass them by in terms of exploiting video games. And no, Disney Infinity 2 doesn't count.
I'm seeing something announced this Summer at the big show involving Marvel's cadre of characters, set in the Marvel Cinematic Universe, which is probably where the Marvel games will stay for the time being. As far as what characters, I think it's pretty safe to say that the Avengers will be primary on the list.
As for DC, I fully expect to see a bigger universe of characters explored since the DC movies are about to bust loose with the Superman/Batman movie and all the films that are set to come after it. It might not be ready just yet (maybe 2016), but I think there's some chance that Warner Bros is ready to follow up on the release of Batman: Arkham Knight with a Superman game- or maybe even something Flash/Arrow-centric?
Nintendo talks about a new-gen console
I'm not sure if Nintendo is ready just yet to completely take the wraps off of a Wii U follow up, even though it has been a few years now and the console still isn't on the best footing. While I think that it'll be E3 time, 2016 before we hear anything specific, I do think that Nintendo will start talking seriously about new technology and what's being worked into their next home gaming console.
As to what you can expect out of a new system, look for the GamePad to stick around, but for the Wii name to possibly be dropped all-together. (and lets hope they do some kind of achievement system this time around)